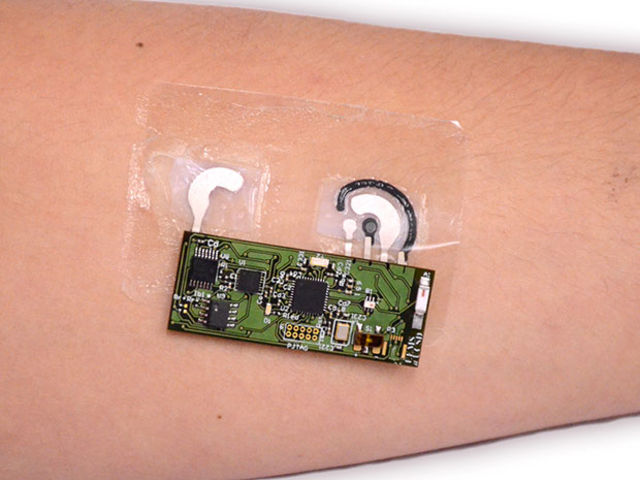 New Alcohol Monitoring System from University of California, San Diego
A new alcohol monitoring system from UCSD consists of a temporary and one-time use tattoo that clings to the human skin and a flexible electronic board that attaches to the tattoo magnetically transfers the results of sensing the blood alcohol concentration via Bluetooth to a smart device paired with it.
The UCSD researchers tried to design the system in a less bulky and less expensive approach. The device uses an electrochemical sensor to measure ethanol molecules emitted through our skin.
To know more about the results of using this device and how this electrochemical sensor works, read the paper published in ACS Sensors journal.
Via: IEEE SPECTRUM
Join 97,426 other subscribers

Archives