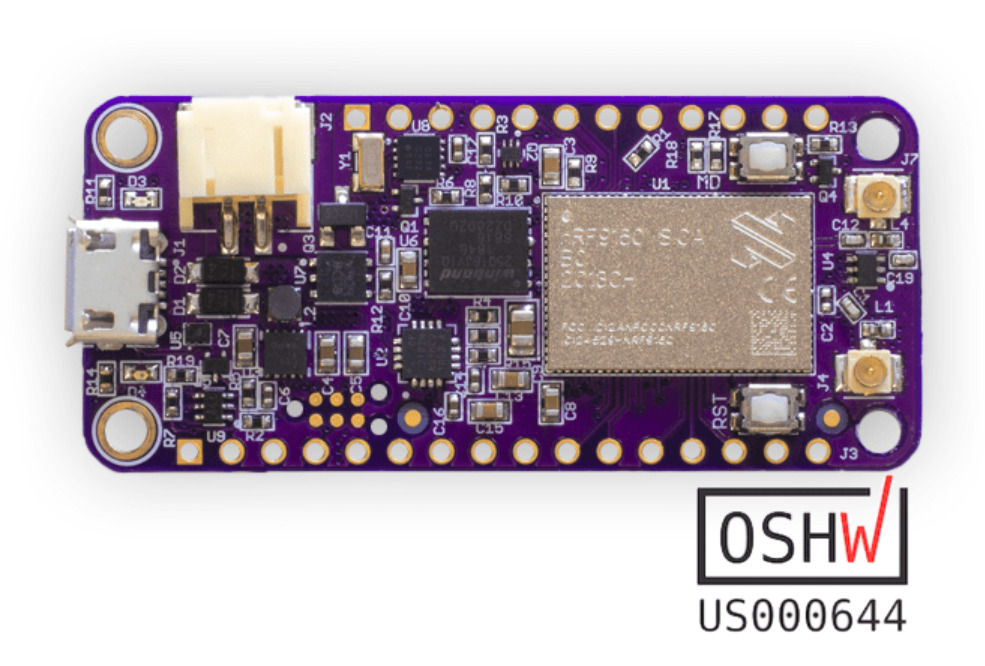 nRF9160 Feather Launches For $99 With GPS Support
The nRF9160 Feather by Jared Wolff (aka Circuit Dojo LLC) is an electronics development board, which is a system-in-package part of nRF91 series that enables NB-IoT and eMTC (LTE-M) IoT connectivity, as well as assisted GPS. The package is available in an Adafruit Feather form factor. nRF9160 Feather board supports both CAT M1 LTE and NB-IoT for communication with the outside world, and can be powered by a USB power adapter or a LiPo battery and runs Zephyr OS via the nRF Connect SDK.
Specifications for the nRF9160 Feather include:
SiP – Nordic Semiconductor nRF9160-SICA LTE-M/NB-IoT/GPS SIP with Arm Cortex-M33 MCU, 1024 KB flash, 256 KB     SRAM
Storage – Onboard 4MB NOR flash (note: upgraded from initial 2MB)
Cellular Connectivity – LTE Cat-M1 (eMTC) and LTE NB1/NB2 (NB-IoT) plus 4FF SIM card slot, and u.FL connector for an external antenna
GNSS – Built-in assisted GPS support plus u.FL connector for an external antenna
Expansion – Feather I/Os (12+16 through holes) with digital and analog I/Os, I2C, UART, SPI, RST, 3.3V, VBAT, GND
Debugging & Programmer
Serial console via micro USB Port connected to onboard USB to serial chip
Support for Jlink and CMSIS-DAP based programmers using a Tag Connect TC2030-CTX-NL over Serial Wire Debug (SWD)
Misc – "Uber" low-power RTC, reset button, user button
Power Supply
5V DC via Micro USB port
2-pin JST header + charger IC for LiPo battery (300 mAh or more required)
Power Consumption – 2µA of current in standby mode
Dimensions – 50.8 x 22.86 mm (Adafruit Feather form factor)
OSHW Certifications – US000664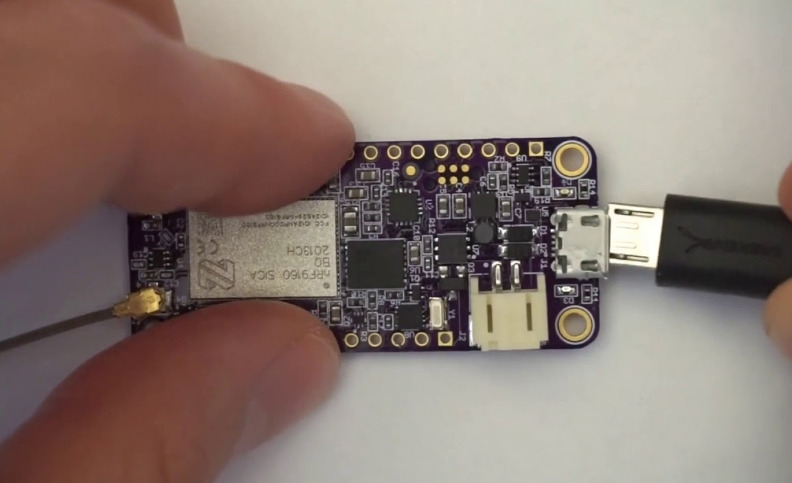 About the board, Jared Wolff says
"The nRF9160 Feather is a true Feather, and then some, board. As you would expect, It works well across both USB and LiPoly batteries. The board is designed to be nice to your batteries. Not only can you take advantage of Nordic's advanced power states, but you can also put the device into a low power standby state. Laboratory measurements are putting that mode at about 2µA of current. 2µA! The nRF9160 Feather is also designed to take harness every last mW your battery has to offer. That means from full-to-empty it's using every last mW your battery has to offer. It runs at 3.3V and can support and work with most Featherwing boards!"
You don't need an external programmer, you can just load your applications directly to the nRF9160 Feather. This helps save you from extra costs associated with getting started with your nRF9160 Feather. Also, the MCUBoot boot-loader and command-line tools have been tweaked to boost loading speeds by 10x. This makes loading via the boot-loader almost as fast as using an external programmer!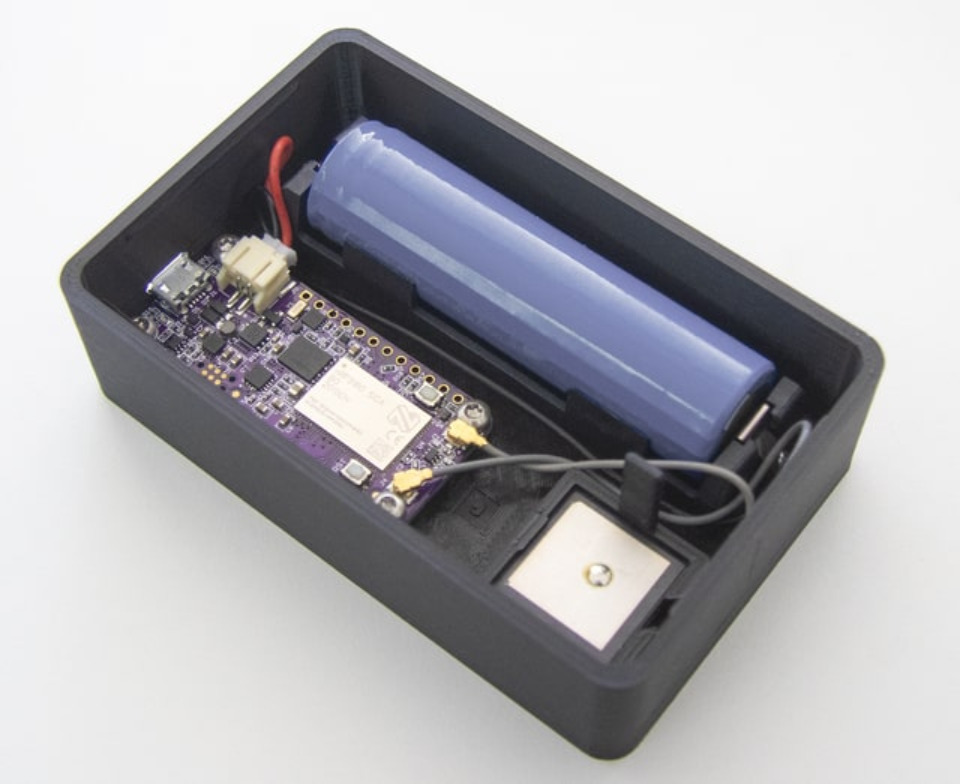 This campaign is courtesy Hackster Launch, which is a collaboration between Hackster.io and GroupGets. The board is certified by the Open Source Hardware Association. This means you can build yours with the available files. With the hardware licensed with CERN 1.2, mcuboot firmware with Apache 2.0, and documentation with CC-SA-4.0. nRF9160 Feather board goes for $99 with an LTE/NB-IoT Antenna and a Hologram Cellular IoT SIM card, with additional options which includes a $10 GPS antenna, and a $19 enclosure with GPS antenna and 18650 battery holder. Campaign scheduled end date is Wed, 19 Aug 2020 20:00:00 PDT. You can find more information on GroupGets' campaign page.
Join 97,426 other subscribers

Archives