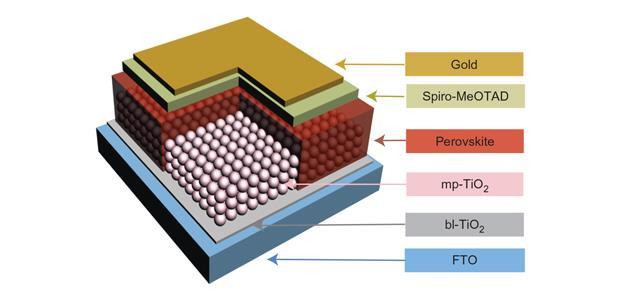 Perovskite solar cells stabilized at 19% efficiency
Researchers at EPFL in Switzerland have found that adding large organic compounds called guanidinium (CH6N3+) into methylammonium lead iodide perovskite solar cells can provide stable power efficiency of 19%, approaching that of silicon cells. by Nick Flaherty @ eenewseurope.com:
The lab of Mohammad Khaja Nazeeruddin at EPFL Valais Wallis, with colleagues at the University of Cordoba and the Helmholtz Institute in Berlin, has discovered that they can improve the perovskite stability, overcoming what is known as the "Goldschmidt tolerance factor limit." This is an indicator of the stability of a perovskite crystal, which describes how compatible a particular ion is to it. An ideal Goldschmidt tolerance factor should be below or equal to 1; guanidinium's is 1.03.
Perovskite solar cells stabilized at 19% efficiency – [Link]
Subscribe to Blog via Email
Join 97,456 other subscribers
Archives