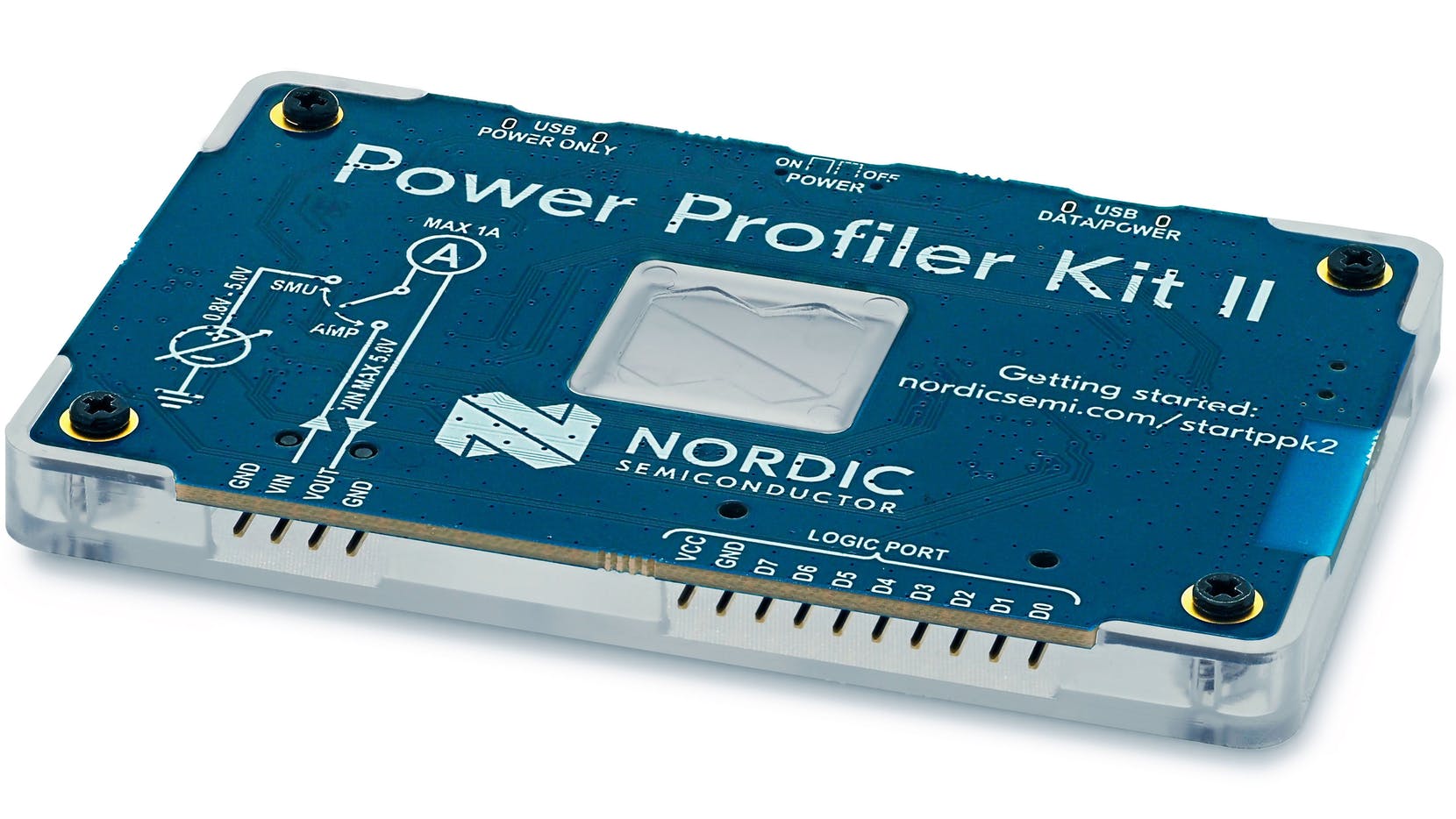 Power Profiler Kit II (PPK2) is a Second-Generation Current Measurement Tool for Embedded Development
Nordic Semiconductor has announced an enhanced Power Profiler Kit II (PPK2) for profiling power consumption in embedded solutions with support for their nRF51, nRF52, nRF53 short-range wireless SoCs, and nRF91 low power cellular SiP.
Since it is important to optimize applications to consume as little power as possible while developing battery-powered products, PPK2 is one right tool for easy and affordable power measurement during wireless product development. It is a cost-effective development tool that provides a simple way for both software and hardware engineers to measure average and dynamic power consumption in embedded solutions. It can measure and optionally supply currents up to 1A on all Nordic DKs and external hardware.
With the PPK2, no external power source is required as it can be powered via a standard 5V USB port. The device under test can either be powered from the 1A capable power supply built into the PPK2 or from an external source. Either way, the voltage has to be between 0.8 volts to 5 volts so that PPK2 can measure or optionally supply current without needing an external power source.
Key Features include:
Instantaneous and average current measurement for all Nordic DKs and custom hardware
200nA to 1A measurement range
Current resolution between 100nA and 1mA depending on the input range.
Eliminates the need for a bench power supply since it can provide an output adjustable voltage from 0.8 to 5V and up to 1A dynamic current supply.
Support for ampere meter only mode and source mode
Samples 100,000 times per second (10x greater than the previous generation),
Offers 8 digital inputs (low-end logic analyzer that can assist with profiling current consumption by code).
Powered via a standard 5V USB cable (Two USB cables should be used in order to supply up to 1A of current since one of them can supply up to 500mA).
PPK2 is supported through nRF Connect for Desktop's Power Profiler app that provides ways of assessing both the instantaneous and average power consumption over a set time period. You can also export measurement data for post-processing. The app supports the PPK2 and the original PPK as well, and is available for Windows 7/8/10, Mac OS 10.10 or later and Ubuntu 18.04.
The Power Profiler Kit II (PPK2)  is available and currently sells for $89 (ordering code is nRF-PPK2). The board comes alongside a 10-pin logic port cable required for using the PPK2 digital inputs and a 4-pin current measurement cable.
More information:
Join 97,426 other subscribers

Archives