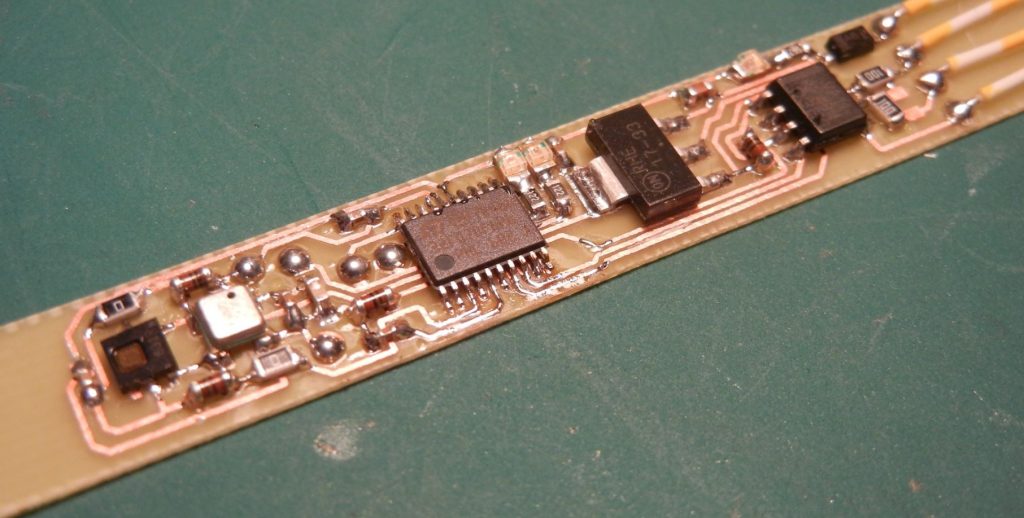 Pressure, temperature and humidity sensor board with RS485
Mare shares his sensor board based on MS5637 HDC108. He writes:
This is another small module to measure air pressure, temperature and humidity. Two sensors are on-board: MS5637 and HDC1080. Microcontroller is small cortex M0 in TSSOP-20 housing from STM: STM32F070CxP. The SN65HVD72DGKR provides RS485 interface functionality with half duplex mode. Voltage regulator, reverse polarity protection and some LED indicators are provided on-board. Complete module is 10x55mm, produced on single-sided PCB, easily producible in every home lab with proto-PCB capability.
Pressure, temperature and humidity sensor board with RS485 – [Link]