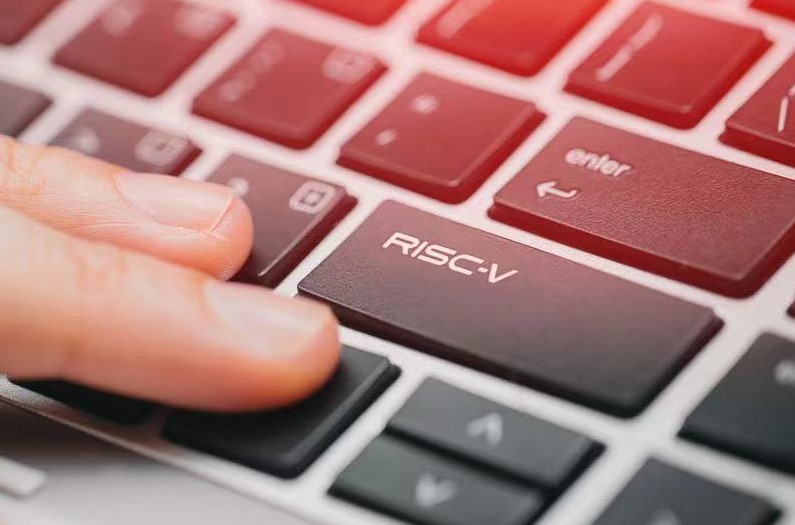 ROMA Linux Laptop to Include Forthcoming Quad-core RISC-V Processor, Web3 Integration, NFT, and MetaMask Style Wallet
RISC-V International has given a tip into the release of what we can call the Industry's first development laptop expected to feature the forthcoming quad-core RISC-V SoC for the fastest, most seamless RISC-V software development experience ever – the ROMA Linux laptop.
"The ROMA platform will benefit developers who want to test their software running natively on RISC-V. And it should be easy to transfer code developed on this platform to embedded systems," said Mark Himelstein, Chief Technology Officer for RISC-V International. The laptop will also create a more integrated experience with future AR glasses and AI speakers operating entirely on RISC-V software. No doubt, the addition of the native RISC-V processor is a huge milestone in this project.
The Roma Linux laptop will also feature a Web3-friendly platform with NFT and integrated MetaMask-style wallet. Others include a quad core RISC-V CPU with free SoC and SoM upgrades, GPU for graphics and NPU for AI, Up to 16GB LPDDR4/DDR4X RAM, Up to 256GB eMMC flash, Arm SC300 security enclave processor, Keyboard, Display and Touchpad.
The highly integrated laptop is the result of the synergy between DeepComputing and Xcalibyte. The former focused on the engineering aspect while the latter took care of system tuning. Other companies contributing one way or the other in the development of the laptop are: PW for assembly, ECP for security, XC for crypto, Rexeen for voice, and LatticeX Foundation for PoS blockchain, and NFT.
"With built-in POS, NFT, and MetaMask-style wallet, ROMA is born for the Metaverse. It is a laptop for the future. We will spare no effort to provide the best RISC-V native development experience for developers," said CEO of Xcalibyte and DeepComputing, Yuning Liang.
The duo already opened preorders for the hotly anticipated native RISC-V development laptop. We learned that the laptop will only come in limited quantity at launch, so it's better to be amongst the fastest fingers to place an order if you are interested. If you are amongst the first 100 to preorder for it, you will be given a unique NFT as well as the option of engraving your name or company's name on it. It is however important to note that preordering for this laptop goes beyond just filling out a form. You will be required to use either a company's email address or one with your own domain name.
What's more? The laptop will come with support for most variants of Linux OS alongside a MetaMask style wallet. Users can also get early access to the next-generation laptops and accessory upgrades for a great discount or for free.
The laptop is not only aimed at developers who want to build and test software on a native RISC-V computer; it is surely a good lead for future laptops and devices that can help the general public. The laptop is scheduled to start shipping towards the end of this year. Other useful details on the ROMA Linux laptop can also be found on RISC-V International which also gave support for its development.
Join 97,426 other subscribers

Archives