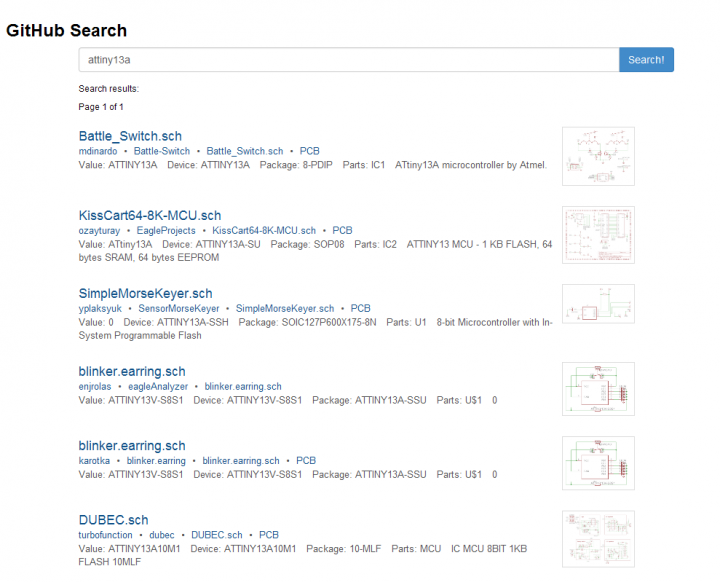 Search Github projects by component – find design references
dangerousprototypes.com has launched a new search feature that is able to search GitHub for specific parts and enables you to easily find reference designs for your next projects. This new search feature can also display Schematics and PCB previews without having to open a CAD software on your local machine, but some limitations exists. They write:
TomKeddie first mentioned this idea at Hacker Camp Shenzhen, and later in the forum and on WeChat. Tom generously shared his scraping/search method. Eagle 6+ files are XML, so we can find them on Github by searching for the "eagle SYSTEM" tag in files with "extension:sch". That gives more than the maximum 100 pages of results, so we filter by file size and increment size 500 bytes at a time "size:1001…1500″. We use the normal user search interface, parse the HTML results, and grab all urls ending with .sch. While Github has an API, that API doesn't give access to search code search without specifying a repository by name (probably so people don't do what we did…).
Search Github projects by component – find design references – [Link]
Join 97,426 other subscribers

Archives