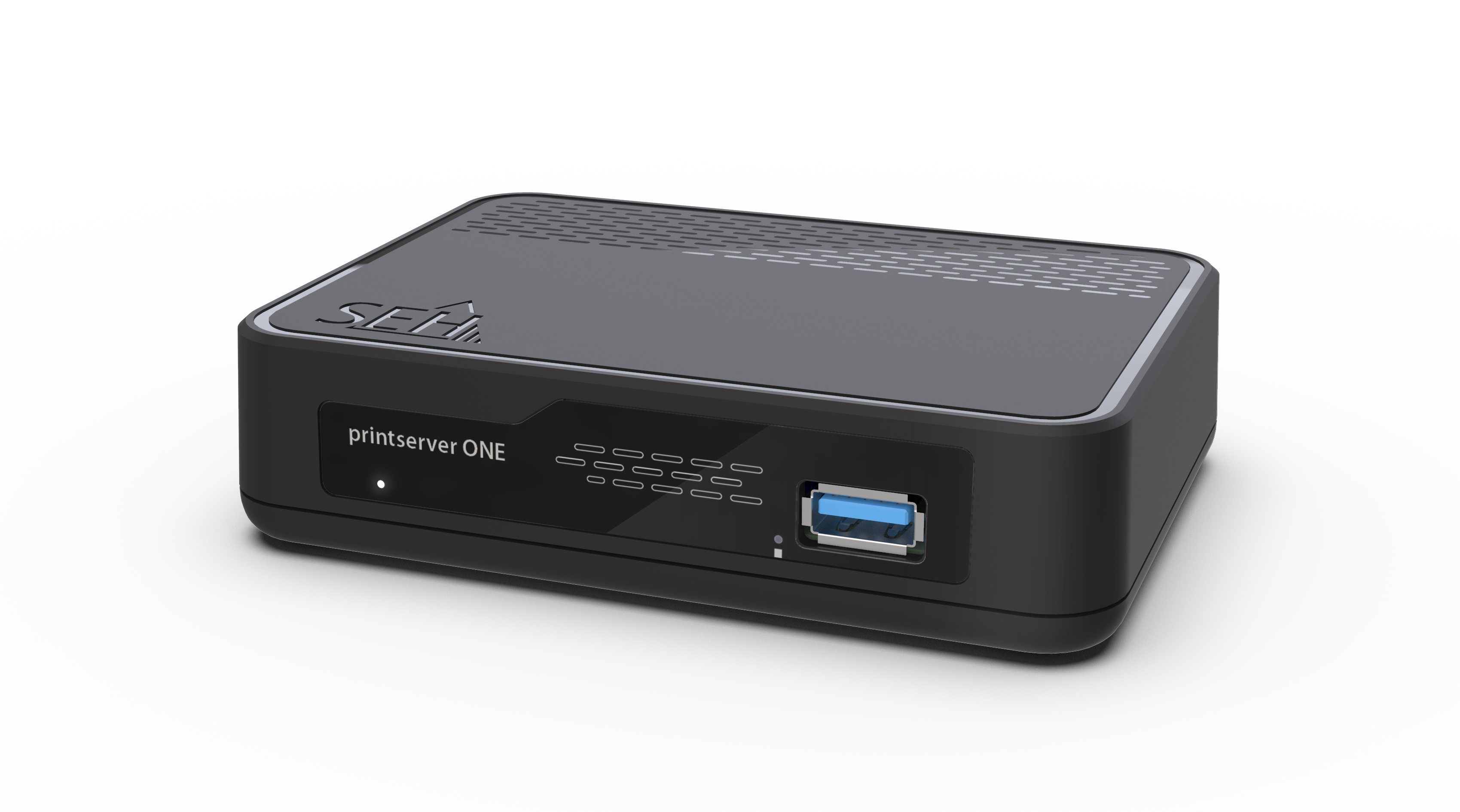 SEH Technology launches new printserver ONE to improve professional connectivity in any environment
In a time where change is inevitable, businesses need to stay ahead of the curve to remain competitive within their industries and ensure the COVID-19 pandemic doesn't cause a decline in success. Large scale companies are looking for ways to manage services from one central console, as they prepare for a post pandemic working environment. To cater to these market needs and satisfy increasing customer demands, SEH Technology has launched its new print server, the print server ONE, for improved professional connectivity in any environment.
Second network interface for printers
Network printers often provide unsecured access to the home LAN or the company network, which creates vulnerabilities via the open Internet. With the printserver ONE, users can utilise the existing USB port on network printers, and create a separate, additional Ethernet interface for the printer, which can receive print data fully encrypted and even secured via an IPSec tunnel. Having this technology enables the printserver ONE to be used amongst public sector industries, such as hospitals and schools, ideal for admin purposes and much more, during a time when the public sector is at such high demand.
In addition, using the printserver ONE allows businesses to create a second Ethernet port on the printer via the USB interface. This means that outsourced computers or remote employees can be connected without any danger to the company network. All print processes from the "Internet computer" are forwarded to the printer in encrypted form, independently of the actual network, providing peace of mind for companies when navigating the disruptions from COVID-19.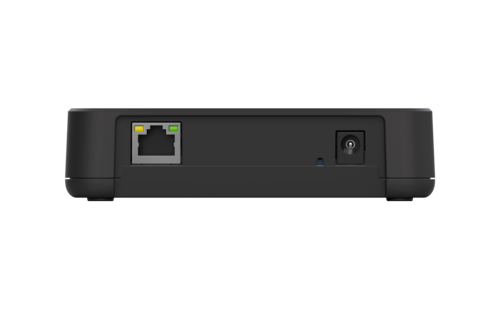 Configuration and management
By integrating all printers and multifunction devices via the printserver ONE into the network environments, the print output devices can be managed centrally for improved flexibility. This effectively increases employee productivity, due to less print support related issues and also ensures complete control over settings of the user's printer profiles.
For improved usability, monitoring and management, there is also a brand new network device management tool named "SEH Product Manager" for the latest editions of Microsoft Windows and macOS, which means it works with two of the most popular operating systems in the enterprise. Furthermore, the printserver ONE has an internal print server homepage that integrates the user interface for configuration, administration, monitoring and maintenance via the browser. In addition, with printserver ONE there is support for key management tools, such as EpsonNet Config and many other SNMP based tools.
At a Glance
1 x USB 3.2 Gen 1 superspeed port
Performance-enhanced throughput rate
Compatible with almost all USB-compatible printer models
Separation of private and public networks by means of secure printing via IPSec connection
Safe working thanks to SSL / TLS encrypted printing via LAN, VPN, Internet to the printing system
Up to 60 months free warranty
Security benefits and modernisation
Improved security in a print server allows users to monitor who can print what and where. To bolster this, the printserver ONE supports authentication and certificate management, as well as IPsender protection which allows domain owners to publish a list of IP addresses or subnets that are authorised to send information for printing. The general security for the print server also includes access control and password protection, protecting the servers from being used by those without access. It also prevents the reading of print server parameters and status information by unauthorised persons.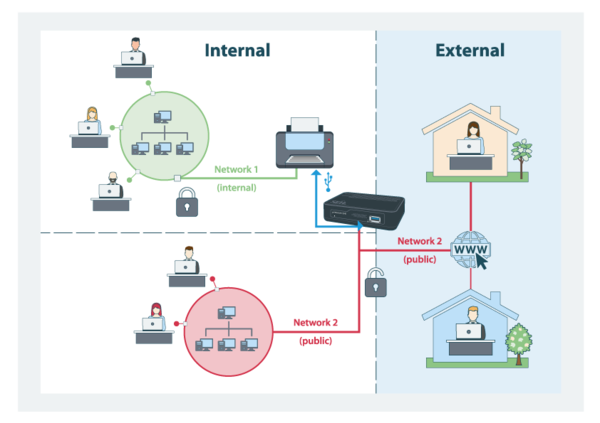 These security features are built in with the newest technology, modernising the field of print servers and creating safer use for them as demand increases. The printserver ONE Control Center is key as it makes the use of the printserver ONE more versatile in modern environments. There is currently little competition for this solution on the market, meaning the popularity of this model will only increase as business employees become used to the modern technological environment in today's fast-paced and turbulent market.
The new printserver ONE is available through SEH's UK subsidiary. For more information, please visit the product page.
Join 97,426 other subscribers

Archives