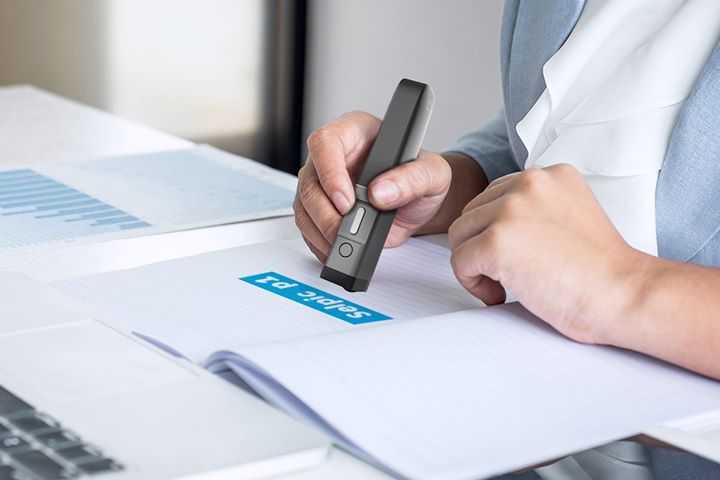 Selpic P1 – The World's Smallest Handheld Printer hits INDIEGOGO for Only $99
Handheld printers are changing what we think we know about getting digital prints on an object/surface. They are allowing users to print whatever they want, from logos to pictures, on whatever surface they want, from clothes to books and merch, in a manner that we would have considered impossible a few years back. While they are super useful, these printers come in a fairly large size, which sometimes affects the kind of surface or object on which they can be used. To take out this little challenge, California based, leading smart printing products and solutions provider; Selpic is about to bring the world to a new height of disbelief, as they plan to unveil a brand new handheld, tiny, pen-like printer called the Selpic P1.
The Selpic P1, which will be unveiled on INDIEGOGO very soon, is the world's most portable printer pen,  small enough to fit in between the fingers and powerful enough to print anything on almost any surface.
Measuring just 5.12 x 1.22 x  0.94 inches with about 0.4 pounds in weight, the pen-like handheld printer is ultra-lightweight and portable enough to be easily tucked into your pocket, bags, or lay on your table without taking up space.
The small size and easy handling associated with the printer make it super versatile and easy to use on almost any object and surface, from Paper, metal, and textiles, to plastics, wood, leather, and other porous materials. The meter is also uniquely powerful, making it possible to print texts, photos, logos, barcode, QR code on these surfaces by simply moving it over the surface.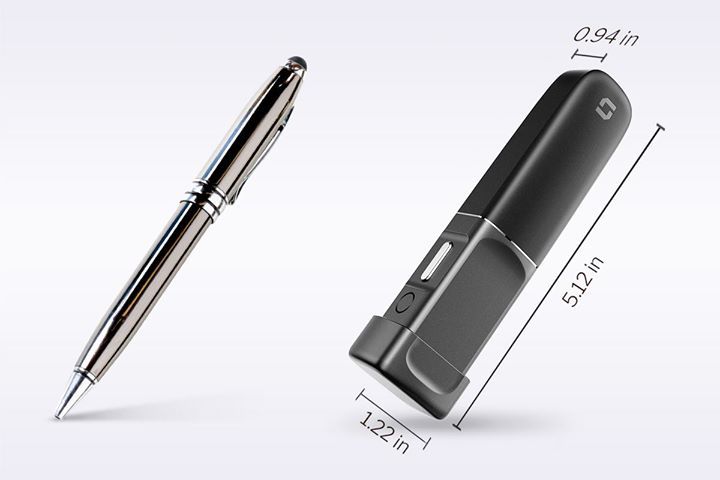 Built with 600 DPI resolution and adopted advanced water-based ink, the Selpic P1 enables you to print high-quality, vivid, and fade-resistant designs instantly. The Printer has outstanding output levels and is able to print about 90 pages of A4 paper, and can print multi-lines, as well as create prints at variable speed, making it a great option for printing a diverse range of digital elements including logos, images, and complex designs like business cards to mention a few.
To allow users to easily load their designs for print, the reasonably priced ($99.9) printers come with comprehensive print software that works with the device over Wi-Fi in a really simple manner. All a user need do is to download and install the APP on your phone or computer (PC/Mac), upload the design you want to be printed and hit the print button, gently sliding the printer on the surface you want to print on.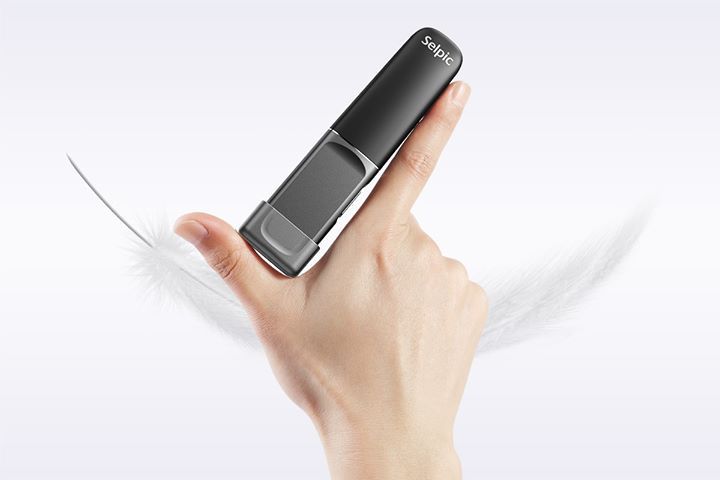 To provide users with a reasonable amount of on-time, the Selpic P1 is powered by a 7-volt lithium-polymer battery, which ensures users enjoy an amazing 3 hours of non-stop working time.
Some highlight features of the Selpic P1 include:
Ultra-portable & lightweight
Print anything & anywhere
600 DPI high resolution
90 pages large print capacity
Up to 6 Cartridge colors
3 hours long working time
The small and portable nature of the Selpic P1 makes it perfect for business travel, events, classes, or office applications.
A campaign for the Selpic P1 will be soon launching on INDIEGOGO with the device starting at only $99. There are several other packages planned with associated discounts. You can sign up to get notified when it launches and also to get first option access to the diverse discounts like the super early bird discount of 55% off the $199 MSRP package which will be available to the first 500 backers.
More information on the product can be found on the product's page on Selpic's Website here.
Join 97,426 other subscribers

Archives