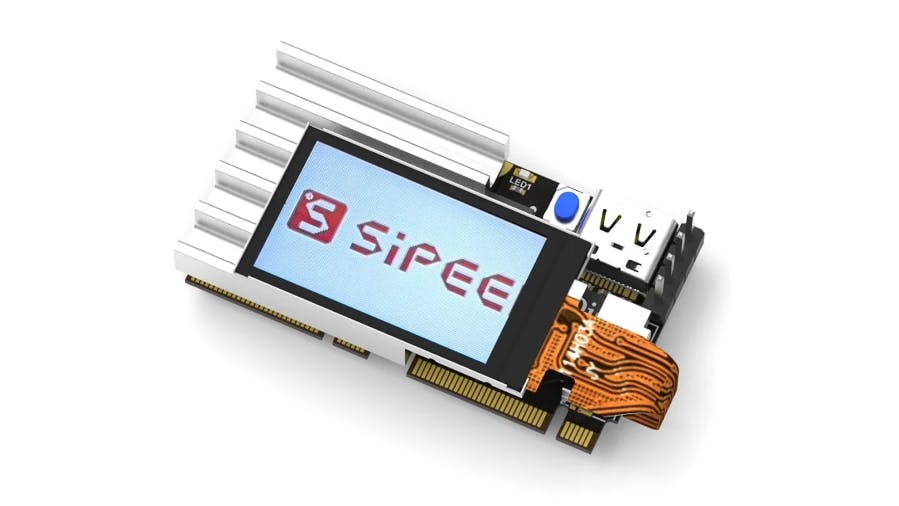 Sipeed's New Embeddable SoM Board Built Around RISC-V Allwinner D1 chip will launch for Around $20
Maker culture and its DIY subculture have seen continued strides, creating a need for low-cost open-source devices with edge technology and instruction set architecture, with compatibility with high-end OS like Linux. Sipeed has released a new system-on-module board to meet these requirements for a fee under $20.
According to Caesar's telegram post, the Lichee RV module is a style board furnished with an edge connector to support industrial applications. The compact module will be equipped with an Allwinner D1 chip with a 1.0 GHz 64-bit single-issue Linux-capable core with draft Vector extension 0.7.1, 1 Gbyte DDR3, and an inbuilt Nand Flash of 256 Mbyte. The module also has a SODIMM-like form factor with an edge connector, which breaks out most functions of the chip. The module can function as a standalone device with few input and output interfaces and peripherals.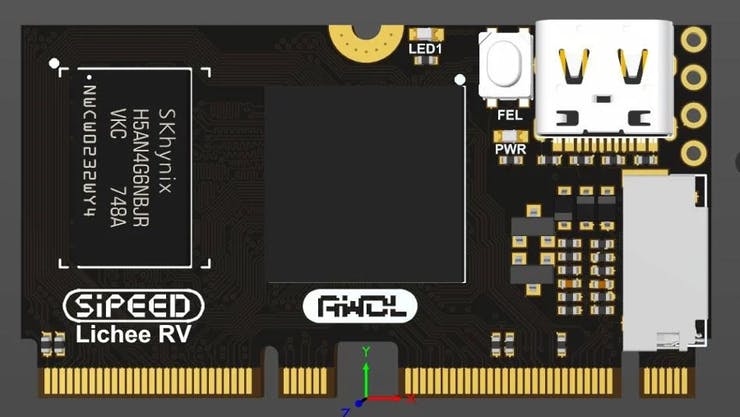 The module is also expected to launch with an optional carrier board that can offer the same connectivity like the one provided by the $99 Nezha single board computer. Other details revealed by Bruce Hoult include 2.5 x 4.5cm dimension, 512 MB DDR3, OTG USB-C, 4 pin UART, short TF slot, 2×67 pin NGFF breakout, and extra 1.14-inch SPI LCD. As for the efficacy of the board, Bruce rates it the best length-agnostic vector implementation available in the hardware ecosystem at the moment.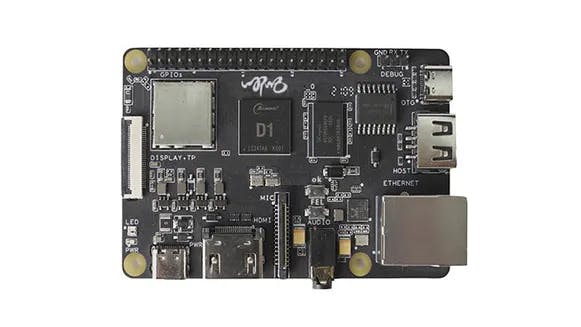 As noted by CNX Software, here's a list of some of the key features and specifications of the Allwinner's D1 chip:
Alibaba XuanTie C906 64bit RISC-V core with 32 KB I-cache + 32 KB D-cache
HiFi4 DSP 600MH with 32 KB I-cache plus 32 KB D-cache, 64 KB I-ram plus 64 KB DRAM
Up to 2GB DDR2/DDR3
SD3.0, eMMC 5.0, SPI Nor/Nand Flash
Video decoding:
Video encoding: JPEG/MJPEG up to [email protected]
RGB LCD output interface up to 1920 x [email protected]
Dual-link LVDS interface up to 1920 x [email protected]
4-lane MIPI DSI interface up to 1920 x [email protected]
HDMI V1.4 output interface up to [email protected]
CVBS OUT interface, supporting NTSC and PAL format
8-bit parallel CSI interface
CVBS IN interface, supporting NTSC and PAL format
2x DAC's and 3x ADC's

Analog audio interfaces – MICIN1P/N, MICIN2P/N, MICIN3P/N, FMINL/R, LINEINL/R, LINEOUTLP/N, LINEOUTRP/N, HPOUTL/R
Digital audio interfaces – I2S/PCM, DMIC, OWA IN/OUT

Networking – 10/100/1000M EMAC with RMII and RGMII interfaces
USB2.0 OTG, USB2.0 Host
SDIO 3.0,
2 x SPI6
6 x UART
4 x TWI
PWM (8-ch)
GPADC (2-ch)
LRADC (1-ch)
TPADC (4-ch)
IR TX/RX
As of the time of this writing, Sipeed has not created a sales page nor put the product on a commercial third-party site, but further information and discussions on the new Allwinner D1 chip can be gotten from Bruce Hoult's Reddit post.
Subscribe to Blog via Email
Join 97,902 other subscribers
Archives