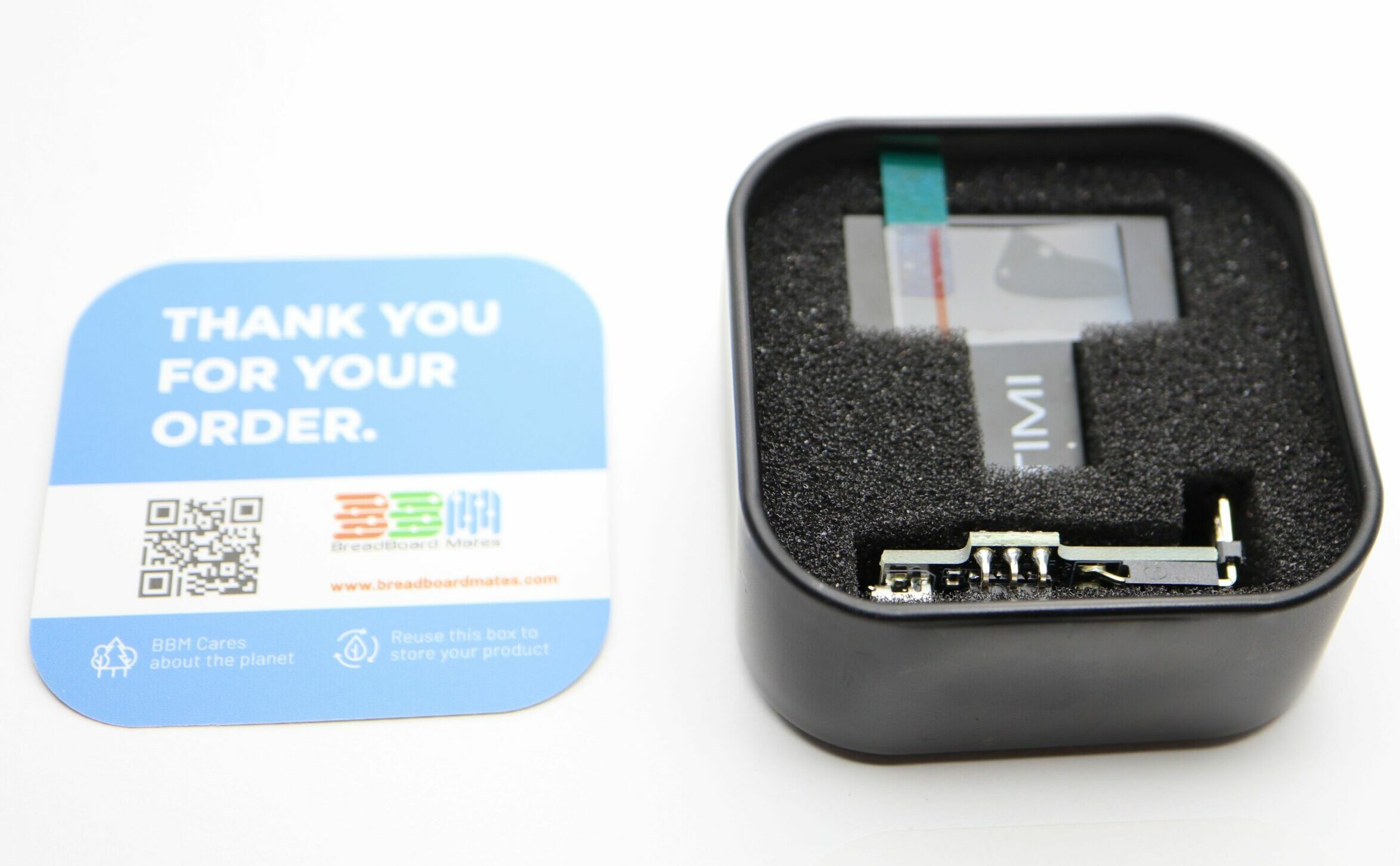 TIMI-96 – 0.96″ Revolutionary Breadboard Compatible IPS Display Development Module
Introduction
We recently featured the TIMI-96 display development module designed by Breadboard Mates, an Australian company focused on designing breadboard-friendly products. Just in case you missed that, you can quickly check it out on the link attached. This article however will focus on the details of the TIMI-96 breadboard-compatible development module, which is a smaller member of the TIMI family. The IPS mini display module came in a metal case along with the appropriate USB adapter required for programming and minimum paper pointing to the starting guide of the display.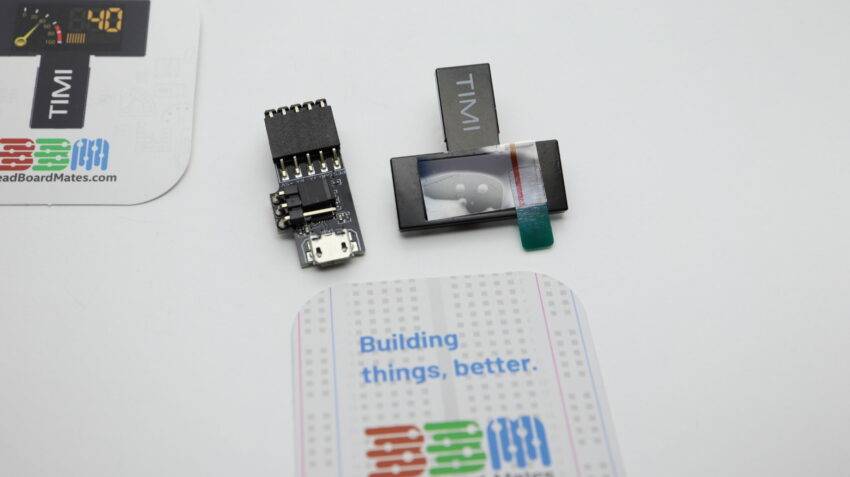 Key Benefits of using a Timi-96 display module
The display module helps to save some valuable time and money — It comes straight out with many of the common components used in most breadboard-based projects, replacing messy wires and expensive components.
Has compatibility with Arduino, Raspberry Pi, PICO, STM, ARM, Beaglebone, ESP32/8266, etc.
It is quick and easy to use for debugging host software application
It adds an extra dimension to your project with vivid graphics, making your projects more interesting.
It helps to save valuable I/O pins on your host controller
You don't need to waste time designing realistic GUIs as the module also comes with lots and lots of ready-to-use pre-designed pages.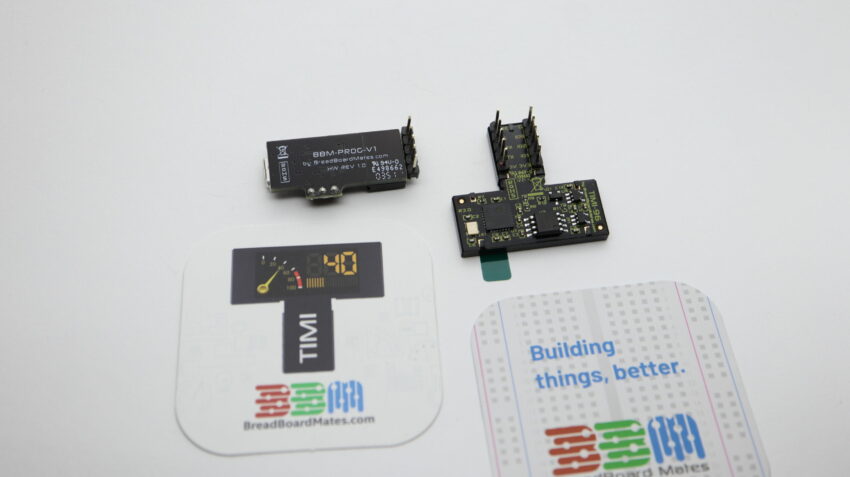 TIMI-96 is a mini LCD display for everyone looking to save time and money testing, designing, and building electronics projects. Whether you are a hobbyist or engineer, the 0.96-inch full-color IPS smart display instrument will help to make breadboarding or project development easier. Its aim is to speed up and reinvent the way you build display projects, empowering you to build projects you never thought possible.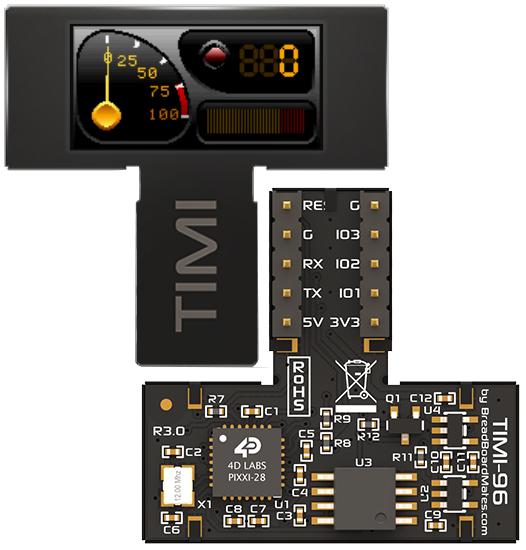 The display module replaces and simulates many typical components used in most breadboard-based projects, so you don't have to deal with messy wires or deal with the extra cost that comes with ordering additional physical parts for your project.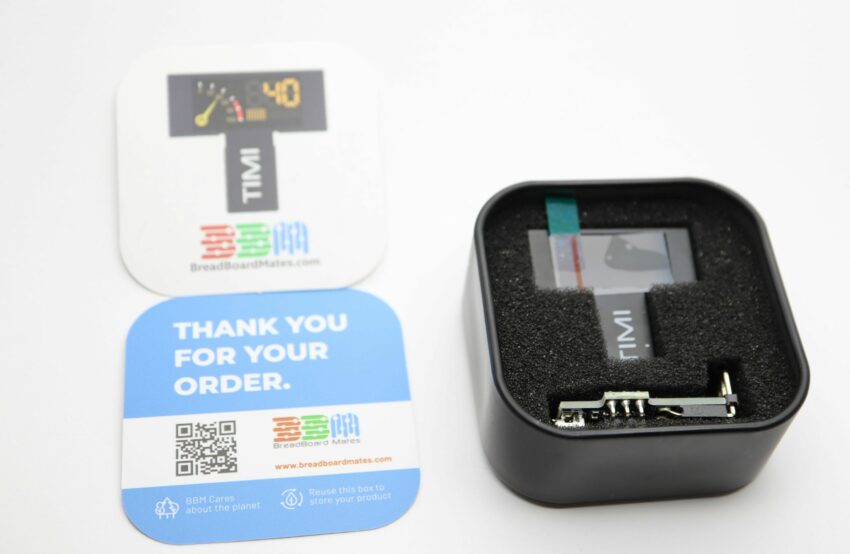 According to the details released on Sparkfun's product page,
"TIMI-96 was created as a flexible design aid, primarily to simulate components readouts and meters, which would otherwise be cumbersome or demanding on hardware resources for breadboard or electronics development. Simulating component readouts allows accelerated development and retains the often-limited GPIO hardware associated with many developments."
The compact and feature-rich TIMI-96 is driven by a 4D Lab's Pixxi-28 embedded graphics processor with 32KB of processor flash memory, 16MB Flash graphics memory, and 14KB of processor SRAM for user variables. The device weighs approximately 5 grams and boasts a 0.96-inch 160 x 80 pixel resolution TFT IPS LCD display as well as a simple and easy-to-use MatesBus interface ideal for breadboard applications or directly plugging into an adapter or a developed product. The display instrument is also equipped with 32MB flash memory for all the animations, images, and icons. The TIMI-96 is designed in a 'T-shape' form but it can be viewed either as portrait, landscape, or portrait reversed or landscape reversed. It is wrapped in a sleek metal frame and it can be used in stand-alone, host-interfaced, PC-tethered, or educational settings.
"TIMI-96's main interface is a 3.3V level Asynchronous Serial UART and features 3 GPIO which can be used as Digital or Analog inputs, Digital Outputs, Master I2C Communication or PWM Audio output," writes Breadboard Mates. "These interfaces arm TIMI with resources to be either a stand-alone computer, a Host driven slave or a tethered test instrument, while being capable of interfacing and powering external devices itself."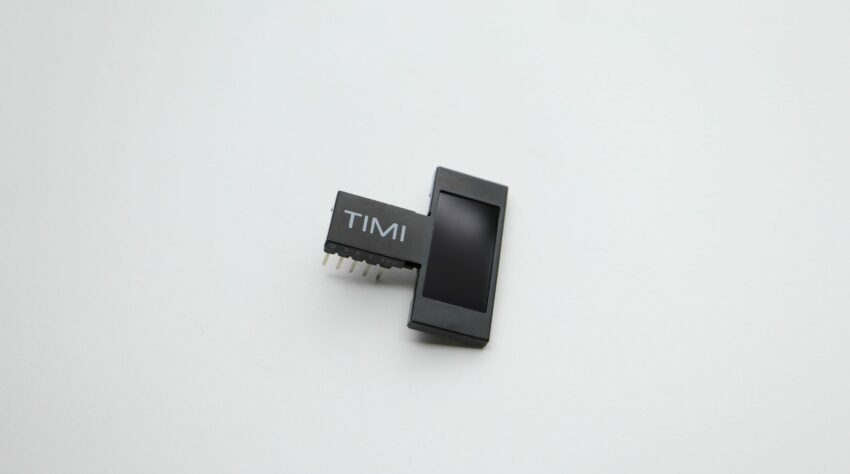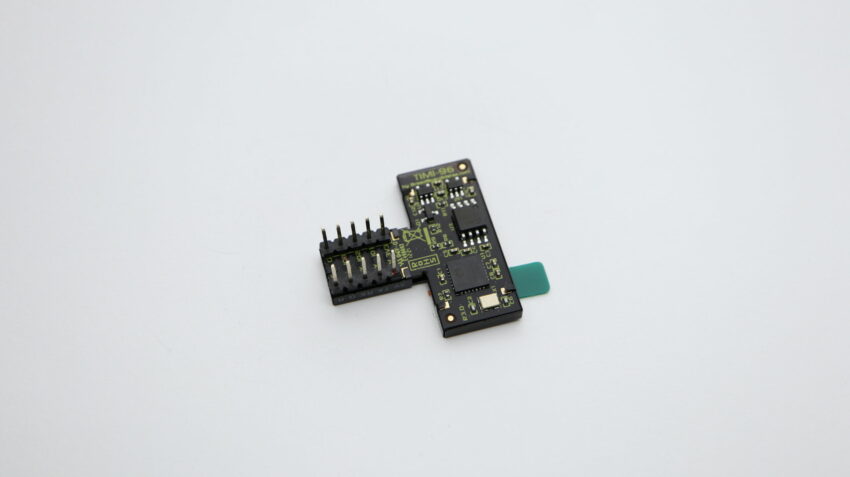 Features and Specifications of TIMI-96 display development include
4D Labs Pixxi-28 graphics processor with 32KB flash and 14 KB of SRAM
32MB flash memory
TFT IPS LCD display with 160 x 80-pixel resolution
RGB display (65K vivid colors)
2x standard breadboard compatible 2.54 mm pitch headers with:

2x analog or I2C and 1x PWM Audio
Master I2C interface bus
3.3V serial UART interface (300 – 2187500 Baud)
5V DC supply input
Dedicated 3.3V 500mA power output

Weight: Approximately 5.0 g
Compliance: RoHS and REACH, PCB is UL 94V-0 flammability rated
TIMI-96 utilizes the BBM MatesBus, which is a unique interface pinout designed to be simple and easy to use.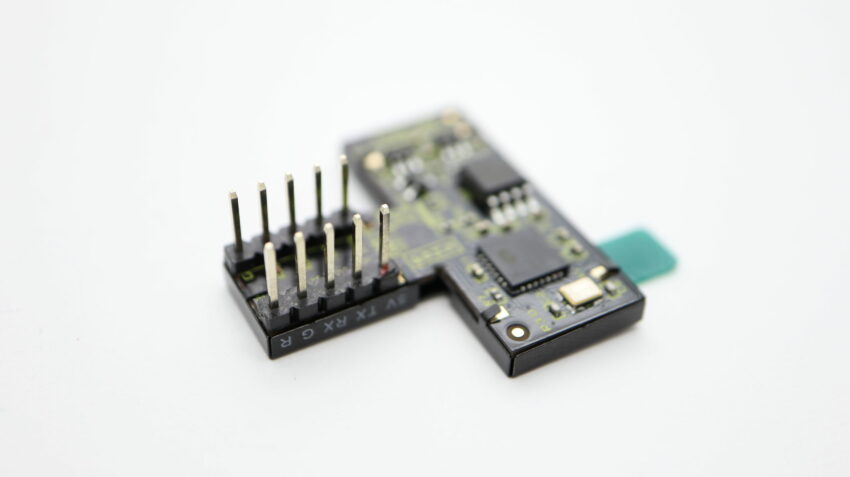 Here are some key benefits that come with using TIMI-96:
The vivid graphics add an extra dimension to your projects making them more exciting.
Access to many ready-to-use pre-designed pages so there's no need to waste time trying to design realistic GUIs
You also get to save money too because the display module comes straight out with many typical components used in most breadboard-based projects.
The module helps to reduce clutter on the Breadboard by simulating buttons, LED matrices, gauges, meters, bar graphs, switches, knobs and sliders, notification icons, and other widgets.
It is easy to use for debugging host software application
It has compatibility with Arduino, Raspberry Pi, ARM, Beaglebone, PICO, and many more.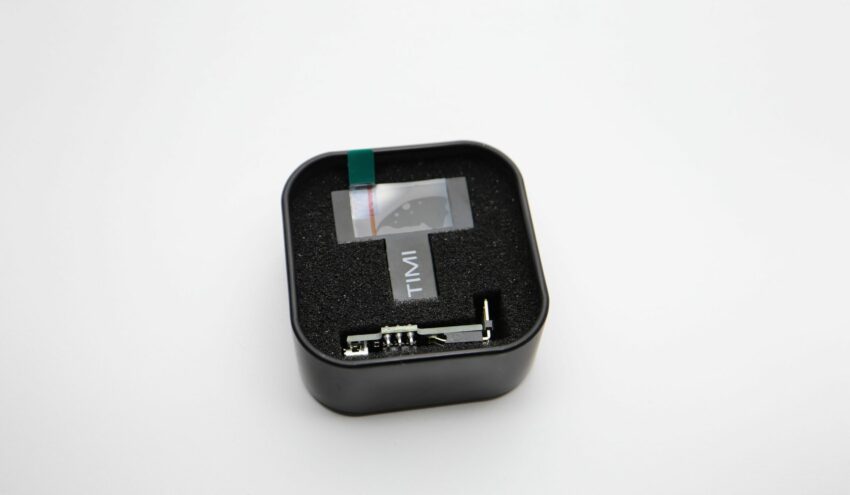 Development Environment
The company also designed a software development suite for its products. Mates Studio is an integrated development environment for TIMI-96 (and other displays) with several options for graphical applications. The IDE has up to four feature-rich development environments that can be used to write custom applications and also used to create new user interface designs. Mate Studio is available here.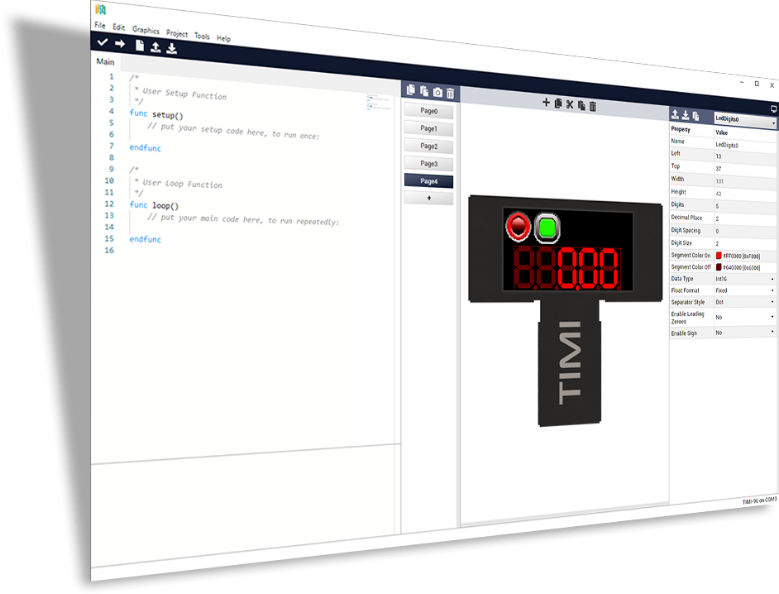 More Information
More useful details on the TIMI-96 including links to the datasheet, tutorials, manuals, and project examples can be found on the company's product page. The TIMI-96 goes for $29 but the company recommends a Starter Kit version for those using the module for the first time as the Programmer is useful for all development work. It goes for an extra $10 though, making a total of $39. The TIMI-96 display development module alongside hookup accessories is also available on Sparkfun's page.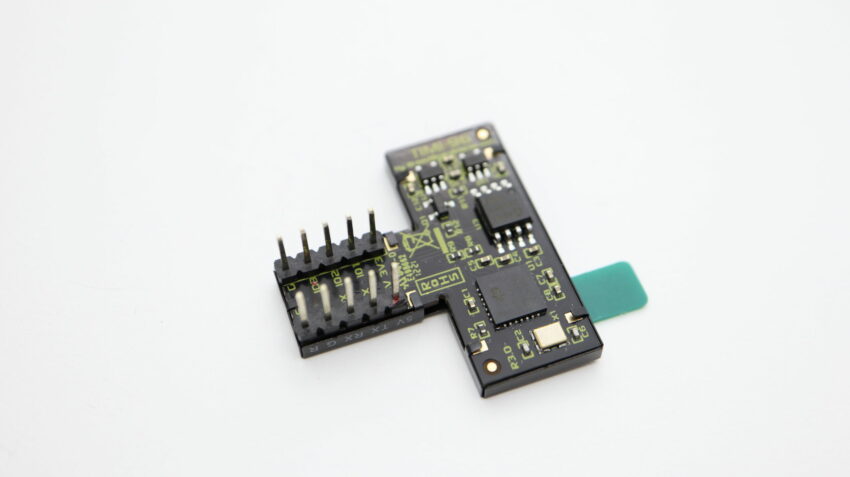 Join 97,426 other subscribers

Archives