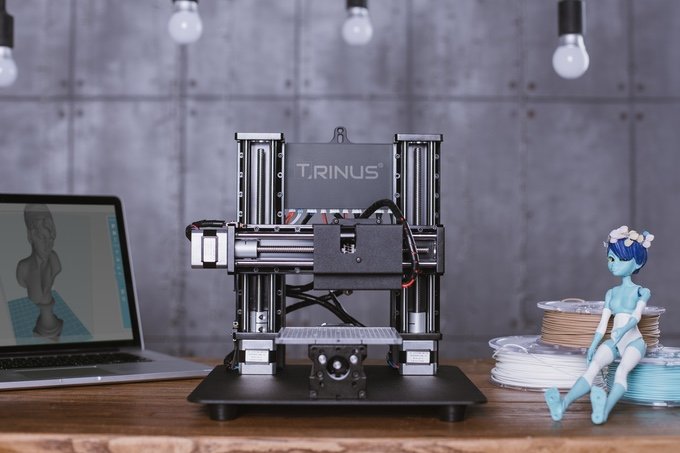 Starting from the fact that most 3D printers under $500 experience technical failures after just few uses, a new powerful 3D printer has been launched to bridge the gap between affordability and professionalism, Trinus!
Trinus can be your 3D printer in a moment and your laser engraver the next one! The $299 2-in-1 printer is all metal, made of high-quality aluminum and steel parts in order to survive with the best performance ever. It also supports many types of filaments like PLA, ABS, PC, Flex, Wood and other materials available at the market.
Check out this video to learn more about Trinus:
Fortunately, you don't have to spend a lot of time while assembling Trinus thanks to its 11 modular units that can be able to set up easily and quickly
This stable and accurate 3D printer is scaled down from industrial-grade machines giving it the ability to be durable.
"We were able to design a low-cost single-axis slide that delivers extremely high precision but keeps Trinus affordable. With all metal internal components, Trinus does not require constant recalibration. Its parts stay in place. Because it is so stable, Trinus maintains quality printing up to print speeds of 70 mm/sec, and is capable of running at a maximum speed of 150 mm/sec."
Pause/change color, adjust speed and temperature, check elapsed time and percentage of completion are all accessible while operating thanks to the 3.2-inch LCD screen attached. Check this out in action.
Below are the specifications of each the printer and the laser engraver:
A table of comparison between Trinus and other products showing its huge capabilities with such an affordable price, check it out: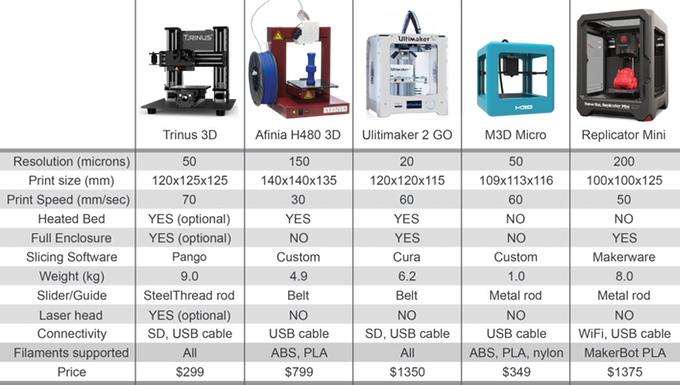 You can order your own TRINUS now at this link. A Kickstarter campaign was the way to market this printer and it had done a great job, $1,621,021 was pledged of $50,000 goal at the end of the campaign. Check it out the campaign to know more details.
Join 97,426 other subscribers

Archives