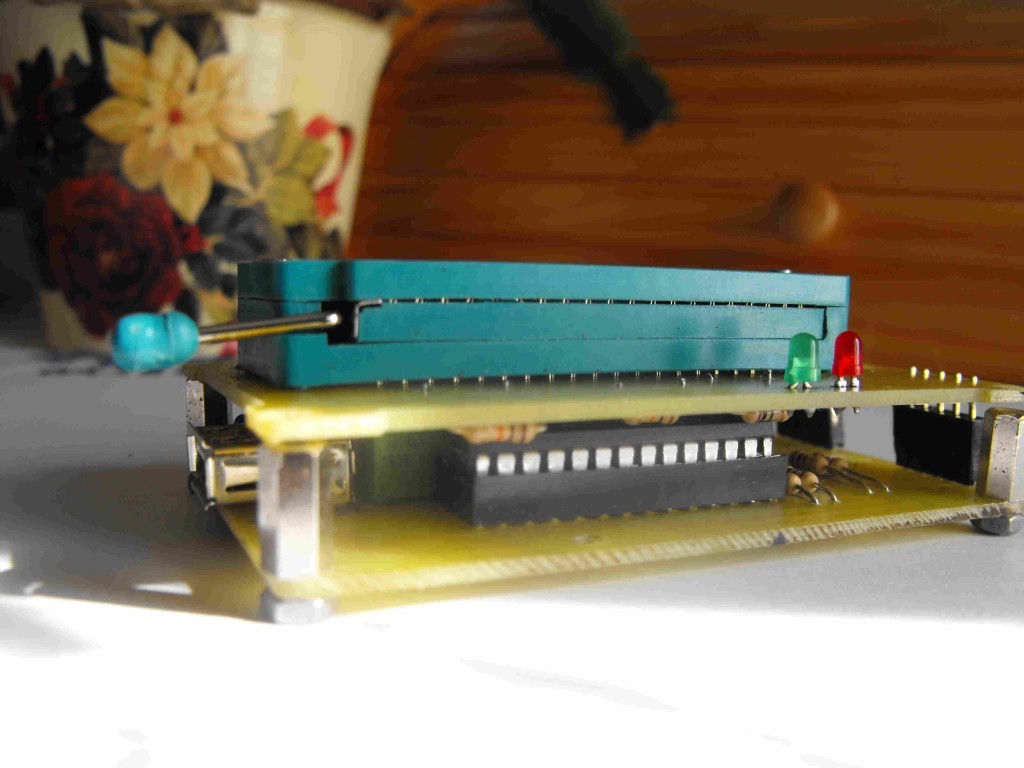 USB PIC Programmer
Stefano Purchiaroni rebuild a USB PIC Programmer that he found online. He writes:
This page is dedicated to everybody needs to program a PIC (Microchip) device via USB port. Looking on the web for ready-to-use projects, I found a good one called Open Programmer, coming with several schematics, PCBs and Open Source code. The original link is http://openprog.altervista.org/OP_ita.html

What concerned me was the need to mount, on the mainboard, a specific socket board depending on the model of PIC being programmed. Moreover, the proposed layout did not meet my personal "compact look" ideas. So, I propose hereafter a small layout version of that circuit, adopting a single smart on-board ZIF socket. This version sacrifices many non-PIC microcontroller models. I will thank everybody proposing a larger range implementation, suitable to program Atmel and other devices. Anyway, if your goal is to program PIC devices, you are on the good site.

A small box, a USB connector, a ZIF socket, two leds. That'all in my compact proposal.
USB PIC Programmer -[Link]