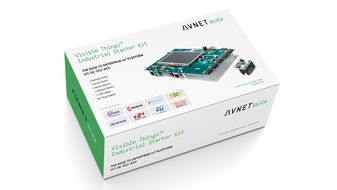 Visible Things Industrial IoT Starter Kit
Simplify and secure your IoT solution with Avnet Silica's complete evaluation and reference platform, Visible Things. It connects smart devices right to the cloud and enterprise software, and supports an ever increasing range of sensor, connectivity, gateway and security technologies. Together with Avnet Silica's cloud, analytics, mobile and enterprise integration services, it's a complete solution from edge to enterprise – so relax.
Avnet Silica's Visible Things Industrial Starter Kit provides a turnkey solution based on the Renesas Synergy™ Platform, that allows you to start designing at the API level and is equipped to handle an outstanding range of connectivity tasks.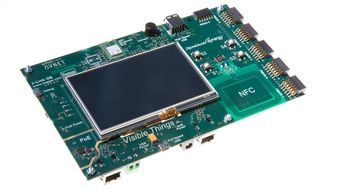 Visible Things – Key Features
Sensor to server security layer on top of network security
Quick evaluation of end application
Highest degree of flexibility
Reduces development time significantly – time saving
Optimised power consumption
Cloud ready
Renesas Synergy™ Platform – Key Elements
Qualified commercial-grade software with a common API
Scalable and compatible ARM Cortex-M based microcontrollers
Intuitive professional development tools and kits
Time-saving end-to-end solutions
Click-through licensing plus a collection of specialized add-on software
[
Read more
] – [
View Datasheet
]