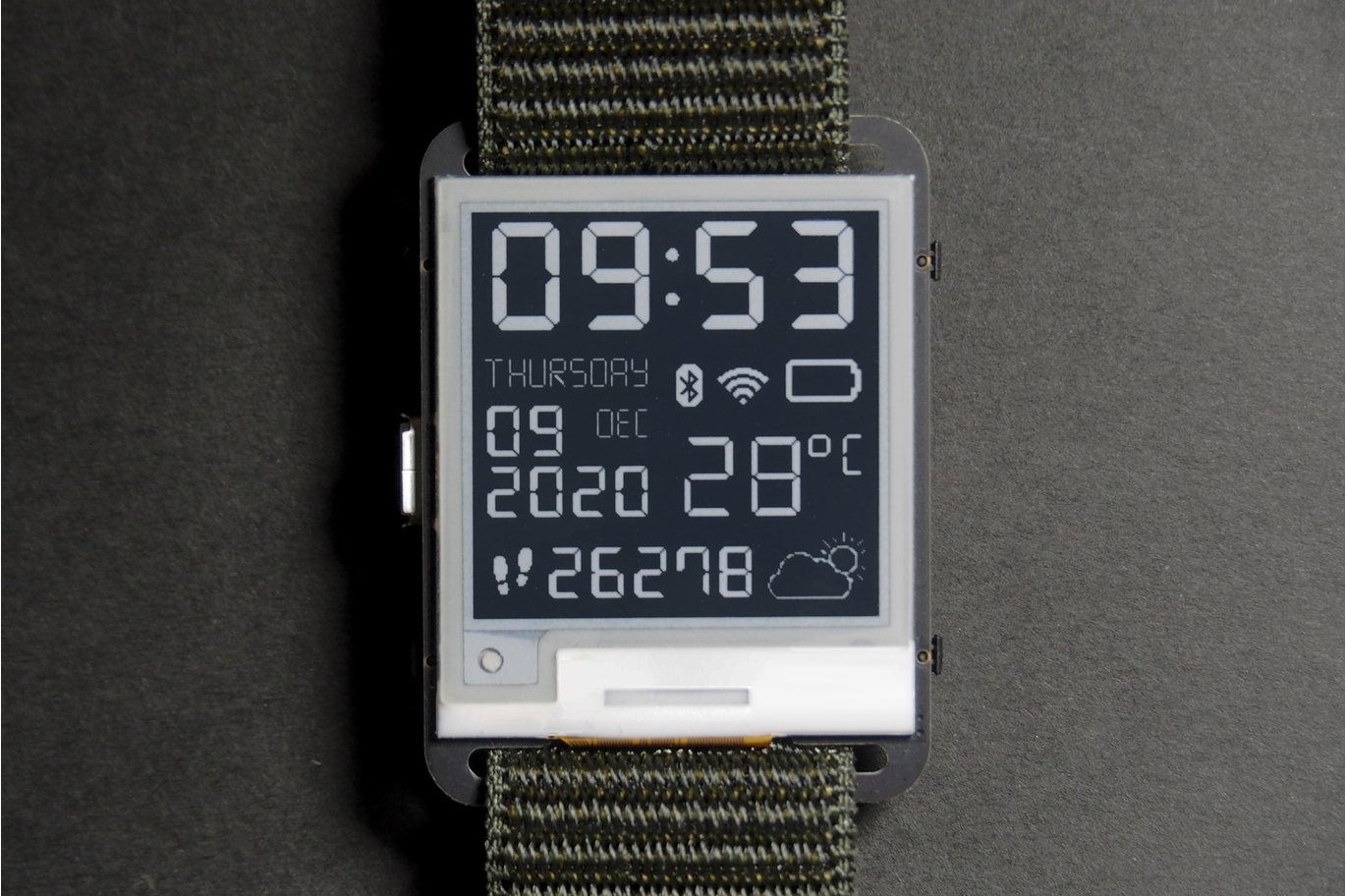 Watchy: The Open-Source E-Paper Watch
The good thing about Tindie is that allows all of us to creatively showcase and sell our most promising projects. I cannot stress how awesome it is to have such a market online, for our inventions! As a good example of its usefulness, we will glance today at an e-paper watch that has the potential to do so much, the Watchy!
Created by SQFMI and hosted on Tindie, the Watchy is an open-source (hardware and software) e-paper watch, that consists of a single PCB, with the connectors for a battery and an 200 x 200, e-paper display. While its display gives you a unique vibe, not really usual in a watch, the wearable is also a very promissory development platform, due to its hardware and the easiness to program it to incorporate different functionalities: it can be stated as an innocent watch, but can go far beyond that scope. Besides that, its appearance can be customized with no fuss, through 3D printed cases and different watch straps.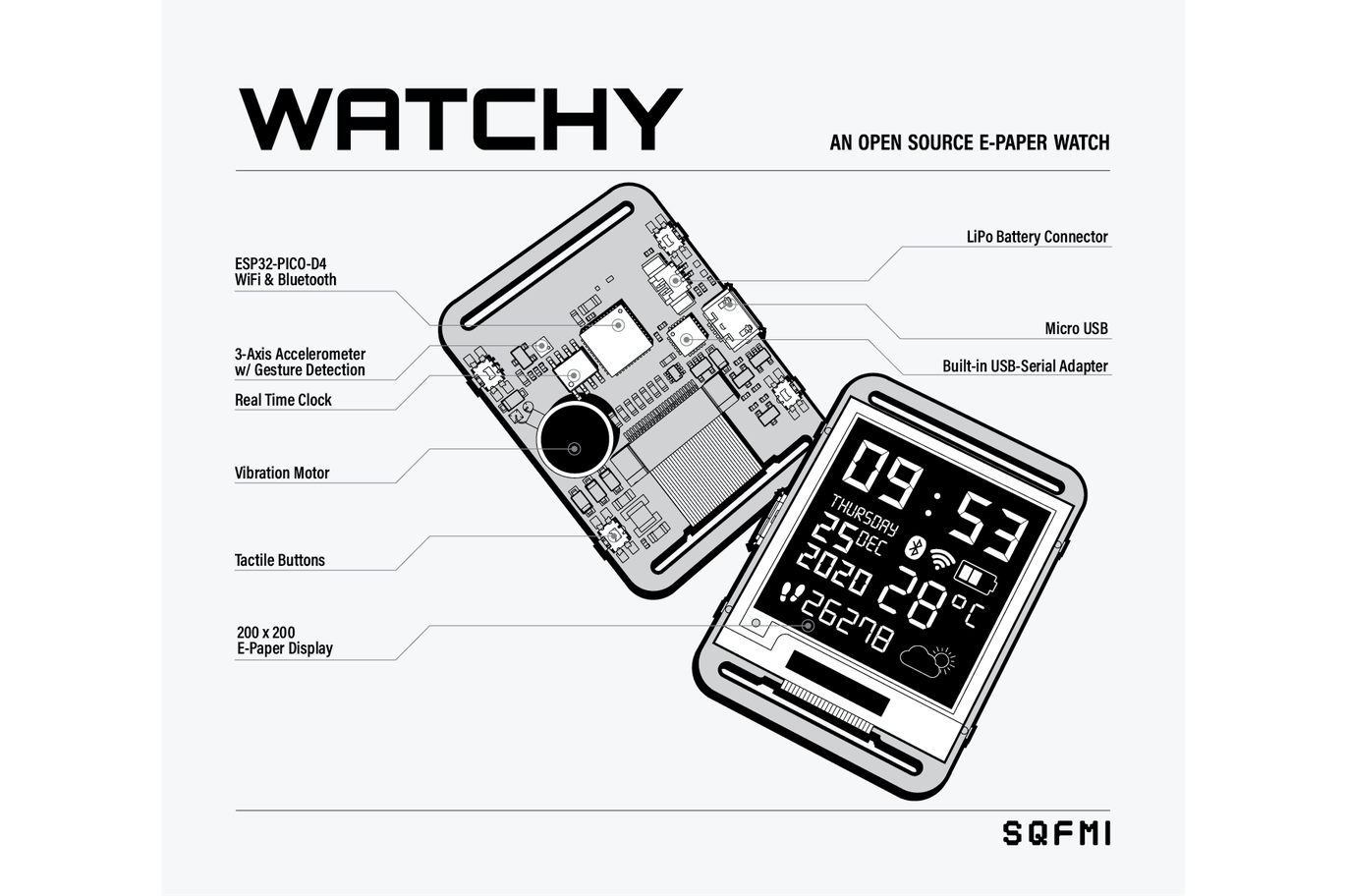 By taking a deeper dive into its internals, you can see why we have done nothing but compliment this innofensive timepiece. At the heart of the PCB there is an ESP32, giving you the Wi-Fi and Bluetooth capabilities most smartwatches rely upon these days. When it comes to sensors and actuators, you are well served: a motor, some tactile buttons, an accelerometer… and more obviously, the serial-USB adapter for programming / charging and an RTC (because at the end of the day, it is still intended to be a watch).
Taking a look at the specs, here is what you will find:
Ultra-low-power, 1.54″ e-paper display, with a resolution of 200 x 200 and wide viewing angles
ESP32-PICO-D4 MCU, with Wi-Fi and Bluetooth connectivity
3-axis accelerometer with gesture detection capability
Vibration motor
4x tactile buttons, located on the sides
Open-source hardware and software architecture; many watch faces + examples available on GitHub and 3D case designs + watch straps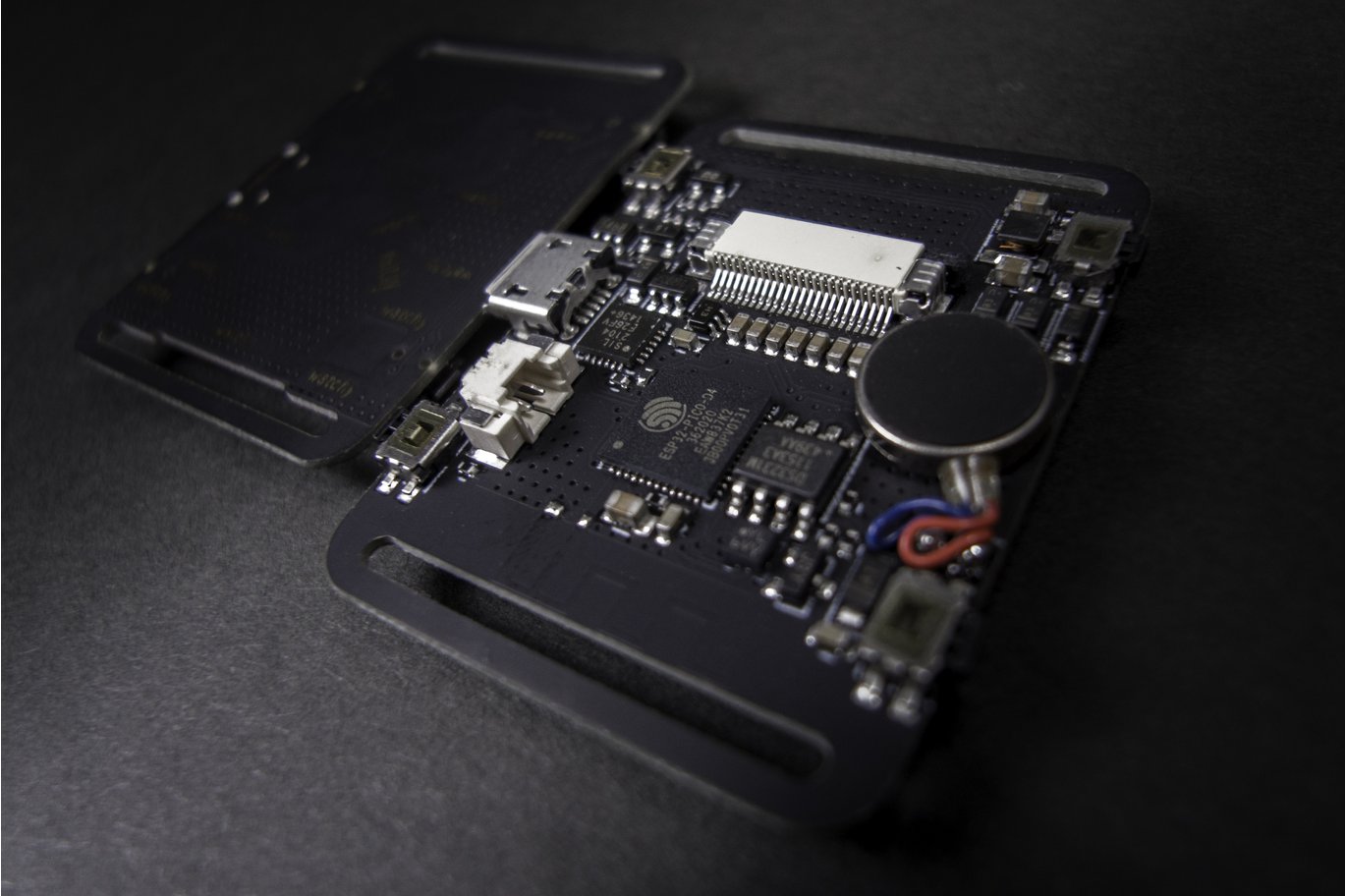 As you can see here, the Watchy has the potential both as a product and also as a handheld development platform, for you to unleash your creativity upon. It even has a website entirely dedicated to it! We do not see many alternatives on the market, beside some Arduino-based projects, but this one here is something else, in my humble opinion. One thing I do not know for sure is the e-paper display, I do like a bit of color, so I would like to see them release an alternative display, just because I think it would bring even more attention to it. Lastly, let us discuss price: for $44.99 (in sale right now) you can get the complete Watchy. If you are int he market for something similar, it is a no-brainer!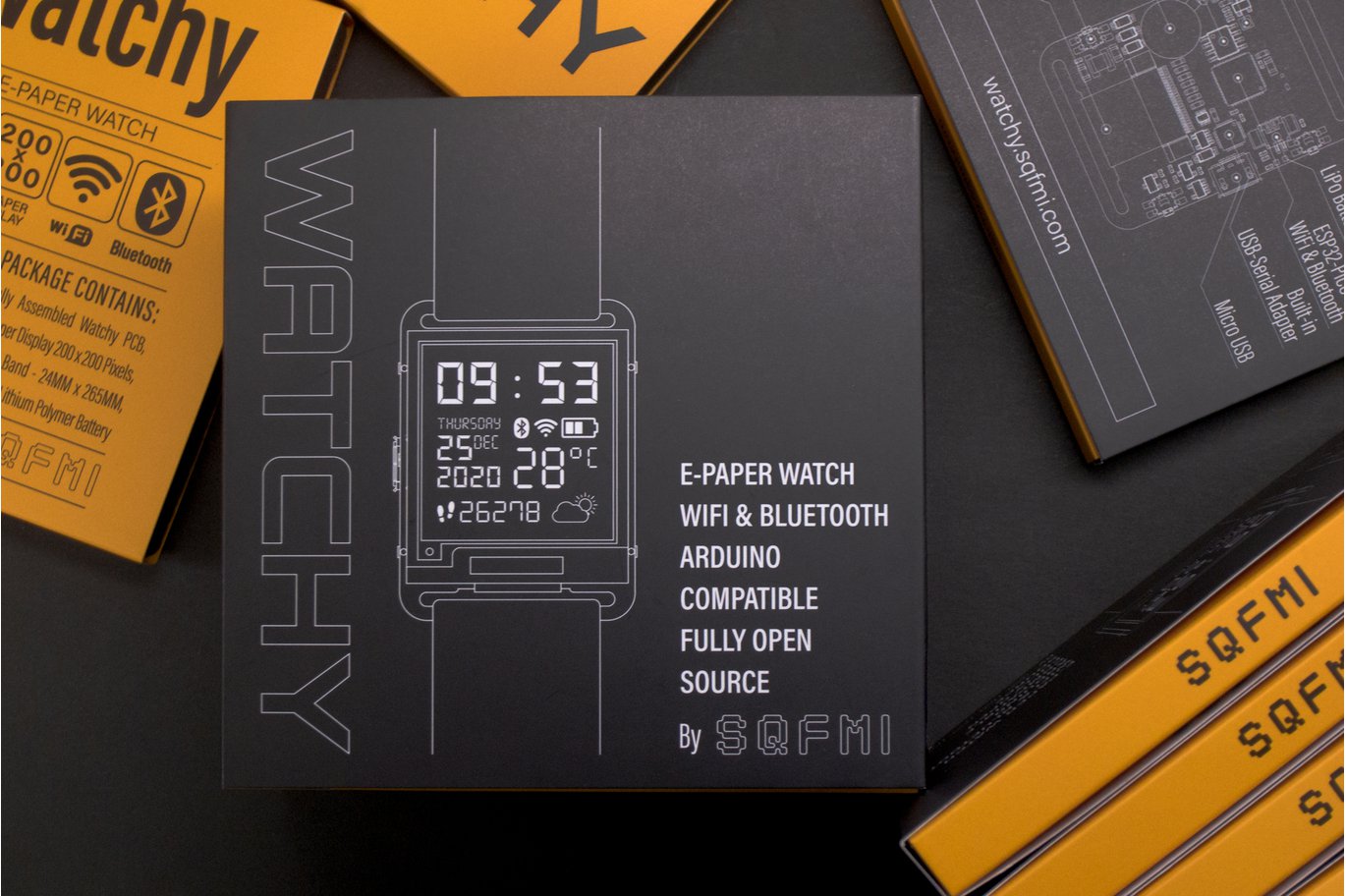 Join 97,426 other subscribers

Archives