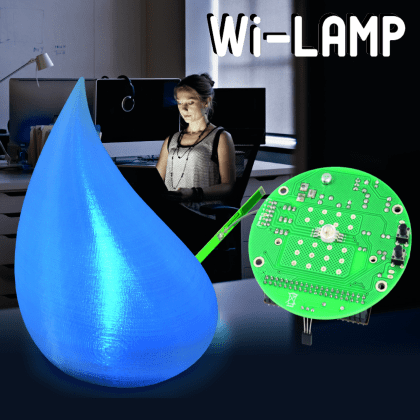 Wi-Lamp, the Open Source Wi-Fi LED lamp
LucaBellan @ open-electronics.org discuss about a multi-function LED lamp that is always connected over WiFi.
Since several years already, it is possible to find systems for home automation: irrigation, doors and windows, lighting, air conditioning and alarm systems, everything can be centralized and planned. Recently, the classical control boxes have been replaced by smart systems that are always connected to the Wi-Fi Network and that can be remotely accessed by means of mobile devices such as smartphones or tablets.
Wi-Lamp, the Open Source Wi-Fi LED lamp – [Link]