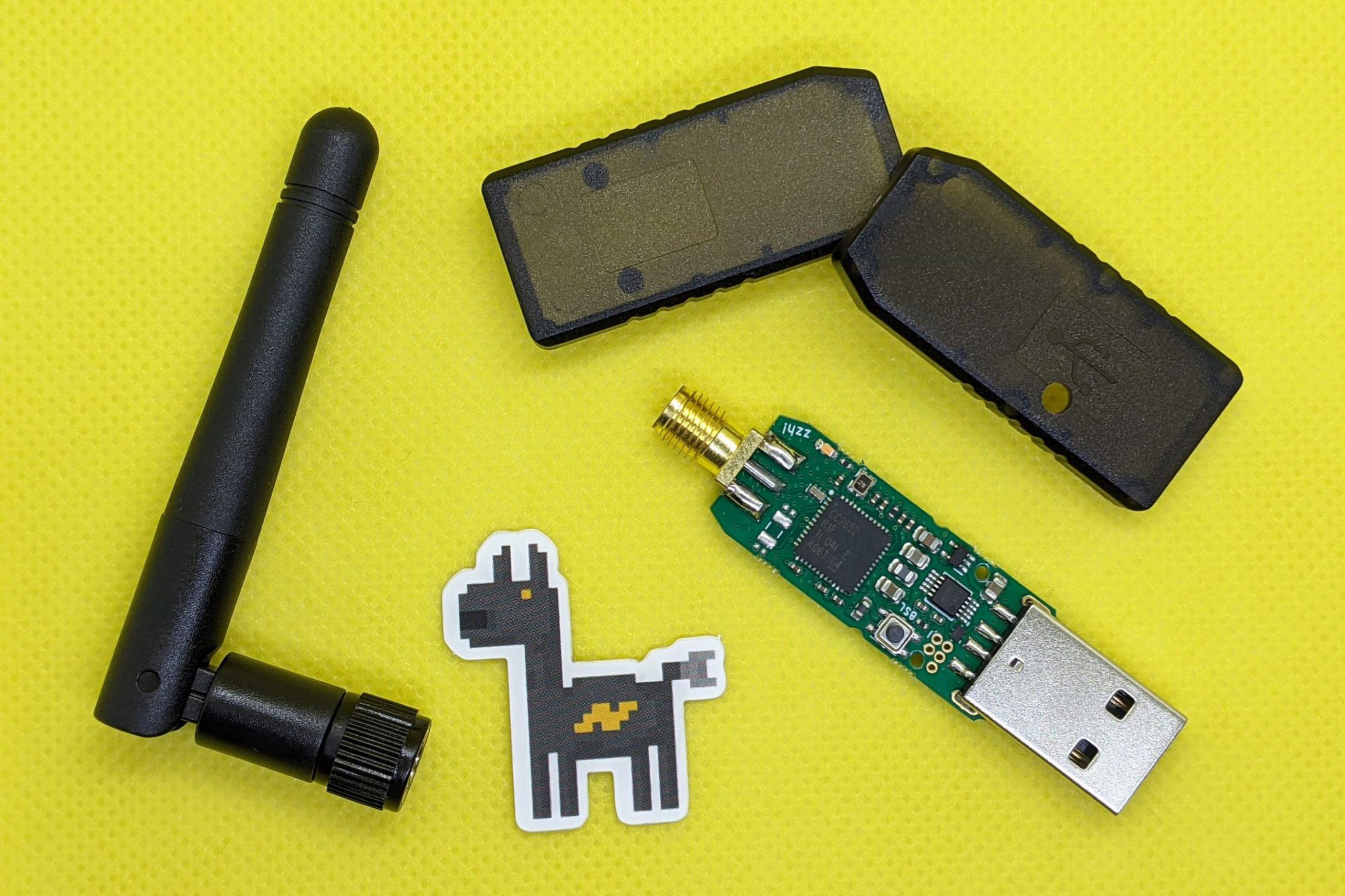 We are all aware of the multiprotocol RF shields for Arduino development boards. These RF shields gave RF capabilities to the board and made them compatible with the modules such as RFID, XBee, or Bluetooth. Electrolama, based in the United Kingdom, released a tiny "USB stick" form-factor development board for multiprotocol RF tinkering. The stick is named zig-a-zig-ah! (zzh, for short).
"Think of it as an upgrade to the ubiquitous CC2531 USB Sticks commonly used for Zigbee tinkering," Omer Kilic, the developer of this USB stick, describes the design. "CC2652R has a much beefier processor, more memory, and a sane free compiler option that should enable easier development compared to the old CC2531 based option."
The board is powered by a CC2652R SimpleLink microcontroller from Texas Instruments. CCR2652R is a 48MHz 32-bit Arm Cortex-M4F microprocessor-based multiprotocol 2.4 GHz wireless MCU with 352kB Flash storage, 8kB of cache static RAM that is configurable as general-purpose RAM, and 80kB of ultra-low-leakage SRAM with parity protection. The microcontroller is a multiprotocol 2.4 GHz wireless microcontroller (MCU) supporting Thread, Zigbee, Bluetooth 5.2 Low Energy, IEEE 802.15.4, IPv6-enabled smart objects (6LoWPAN), and many other systems. It features a low standby current of 0.94 µA with full RAM retention, increasing the battery life and making it suitable for low-power wireless communication systems.
zzh is an easy-to-use device. For communication with the host computer, no manual driver installation is required in most cases, and the communication can be easily performed via the common CH340 USB-UART bridge.
The board consists of the following additional features:
Self-programming via the TI CC-series serial bootloader. As long as it is not explicitly disabled in code, no external programmer is needed! Pushbutton on the default pin to trigger this mode
cJTAG debug header, in case you disable BSL by accident or want a proper debug interface
SMA antenna port for an external antenna of your choice
Secondary uFL port for measurements or an alternative antenna.
General-purpose LED
The project is designed by Electrolama / Omer Kilic and licensed under the Solderpad Hardware License 2.0. The board is available for sale on Tindie. The documentation and a "User Manual" for zzh can be found on the project page and design files in the Github repository.
Omer says,
"A portion of each sale will be donated to @Koenkk to support his work on Zigbee2mqtt and the public firmware images used by zzh and many other projects."
About Electrolama
Electrolama is a collection of open-source projects and various other frivolities by Omer Kilic and friends.
Join 97,426 other subscribers

Archives