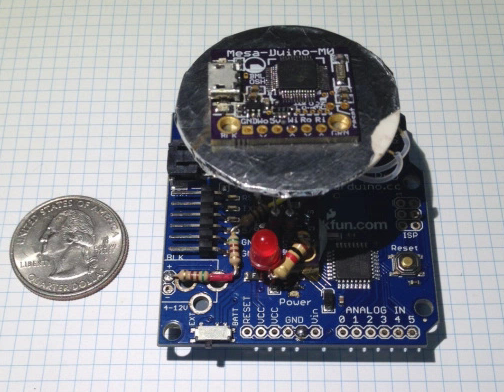 1″ 100W Hot-Plate for SMT Reflow
This is a small hot-plate for SMT reflow soldering build upon an Arduino Pro and controlled using PWM and high side power MOSFETs.
Black Mesa Labs has been using a $20 hot plate for a year now for soldering QFN ICs to PCBs. Only issue so far has been the size ( 10″x10″x3″ ) and thermal mass of the thing as it consumes precious microscope work area and unfortunately stays quite hot for 30+ minutes after a quick 4 minute reflow job. BML boards are mostly 1″x1″, so a 800W hot plate with a 6″ diameter heating surface is overkill for most jobs.
1″ 100W Hot-Plate for SMT Reflow – [Link]
Subscribe to Blog via Email
Join 97,477 other subscribers
Archives