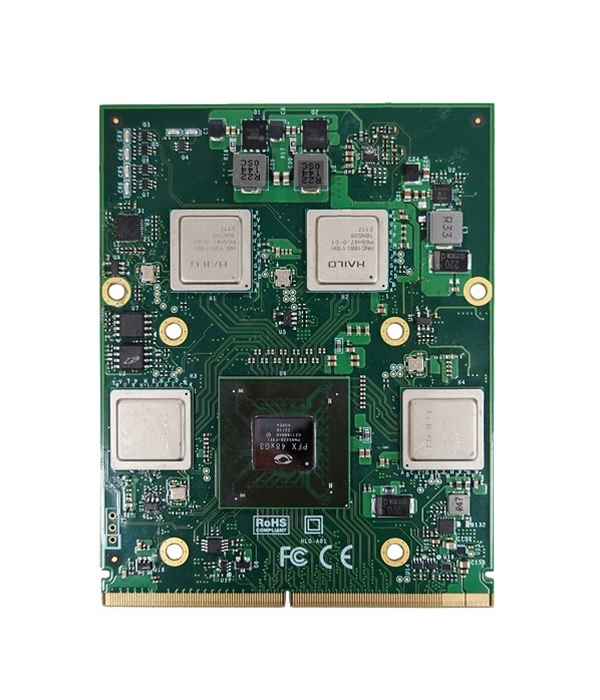 AI accelerator module from Aetina integrates four Hailo-8 edge AI processors
Aetina has introduced AI-MXM-H84A, an MXM-embedded graphics accelerator that is specifically intended for AI processing and has been launched by Impulse Embedded. The AI accelerator module from Aetina integrates four Hailo-8 edge AI processors that offer 104 TOPS performance on a single embedded MXM graphics module. The company has designed the hardware system to be used in robotics, machine vision, autonomous vehicles, and more.
The Hail0-8 edge AI processing system offers 26 TOPS AI performance that has a power consumption of 2.5W. This application-specific integrated circuit comes from an Israel-based embedded manufacturer, Hailo. The company has designed hardware with the flexibility to offer lower power consumption and high performance in a single-design architecture.
Aetina chose MXM, which is a mobile PCI express module form factor device previously designed to be used in laptops. The AI-MXM-H84A, an AI accelerator module, can operate efficiently even in harsh environments and is intended to be incorporated into other embedded systems.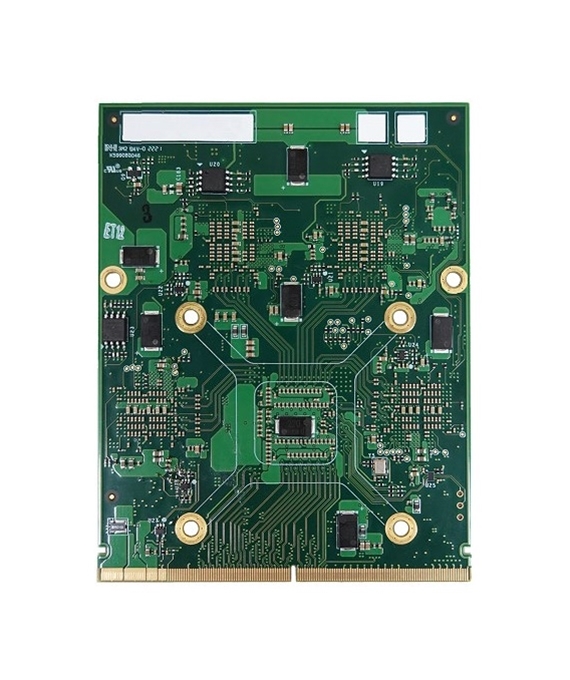 The MXM 3.1 Type B module is highly efficient and has a compact form factor, which makes it convenient for developers and system integrators to incorporate it into various embedded systems. It can handle intensive AI inference workloads with low latency and without consuming excessive power like conventional discrete graphics cards.

Specifications of the AI-MXM-H84A AI accelerator module:
Hardware system: AI-MXM-H84A AI accelerator module
Processor core: 4x Hailo-8 AI processors
AI performance: 104 TOPS
Form factor: MXM 3.1 Type-B
Display ports: No display outputs
Interface: PCI Express 3.0 x16
Max power consumption: 115W
Power: Bus powered
Cooling: Passive, no fans
Dimensions: 82×105 mm
Interestingly, Aetina decided to integrate Hailo-8 processors instead of the recent launch of the Hailo-15 series of advanced vision processors. In our previous coverage of Hailo-15, the processor is specifically designed to be incorporated into smart cameras. The Hailo-15 lineup raises the benchmark for computer vision and video processing using deep learning, offering exceptional AI capabilities for a range of applications in diverse industries.
Impulse Embedded has not provided any details on the pricing; however, interested developers can choose to inquire on the official website for a quote on the chosen products.
Join 97,426 other subscribers

Archives