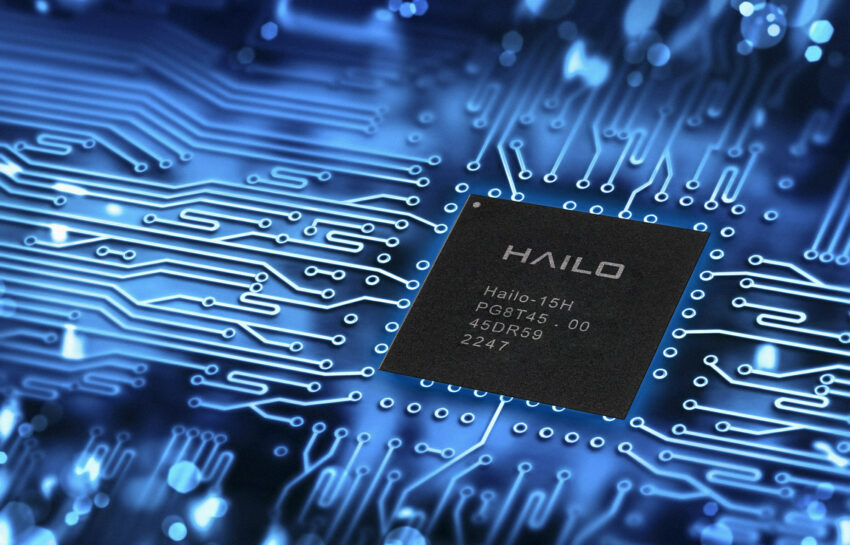 Hailo introduces Hailo-15 vision processor with exceptional AI capabilities
Hailo has introduced the Hailo-15 series of advanced vision processors, which are specifically created to be incorporated into smart cameras. The Hailo-15 lineup raises the benchmark for computer vision and video processing using deep learning, offering exceptional AI capabilities for a range of applications in diverse industries.
Hailo has introduced a family of VPU (Vision Processing Unit) consisting of three models: Hailo-15H, Hailo-15M, and Hailo-15L. Each of these variants is designed to cater to different processing requirements and budgets of smart camera manufacturers and AI application providers. The Hailo-15 series can significantly improve the efficiency and accuracy of various industries such as smart cities, manufacturing, and retail, enabling them to detect incidents quickly, increase productivity, reduce downtime, and enhance customer satisfaction.
"Hailo-15 represents a significant step forward in making AI at the edge more scalable and affordable," stated Orr Danon, CEO of Hailo. "With this launch, we are leveraging our leadership in edge solutions, which are already deployed by hundreds of customers worldwide; the maturity of our AI technology; and our comprehensive software suite, to enable high performance AI in a camera form-factor."
The Hailo-15 AI vision processor enables the Hailo-15 camera development kit to offer exceptional AI analytics and superior image quality. This development kit provides all the necessary components for creating and testing a camera prototype that meets the increasing demand for advanced video processing and analytics at the edge of the network. Hailo is responding to this trend by incorporating cutting-edge AI capabilities directly into the camera.
Previously, the company had launched a Hailo-8 processor for edge AI, which had the capacity to perform up to 26 tera-operations per second (TOPS), surpassing all other edge processors by a significant margin. The Hailo-8 neural chip utilizes neural network core properties, enabling edge devices to run deep learning applications more efficiently, effectively, and sustainably than other AI chips and solutions. Additionally, the Hailo-8 chip reduces costs considerably.
Join 97,426 other subscribers

Archives