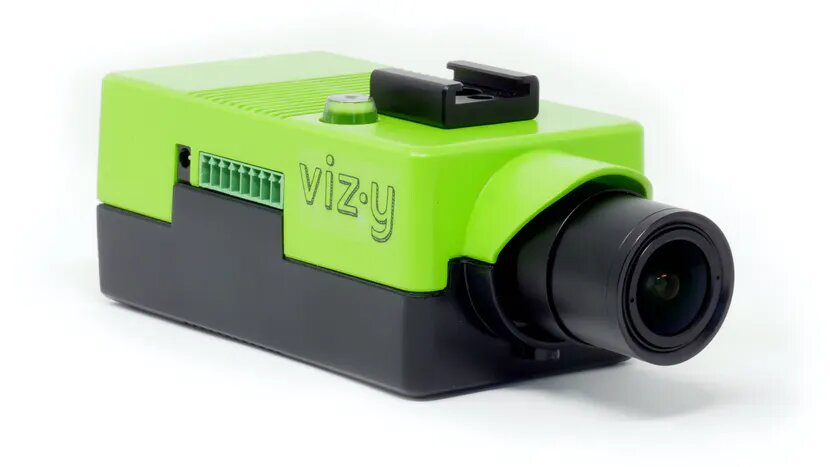 AI-Powered Vizy Camera is Live on Kickstarter
Charmed Labs, a company from Texas, has unveiled its AI-driven Vizy camera. This little camera takes benefit of its onboard deep learning neural networks for objects, people, and animal detection. Vizy only utilizes its single, internal Raspberry Pi 4 for processing and classifying the input images locally without the help of any host PC. One such AI-powered camera was MegaAI – a 4K, 60 FPS camera solution for computer vision.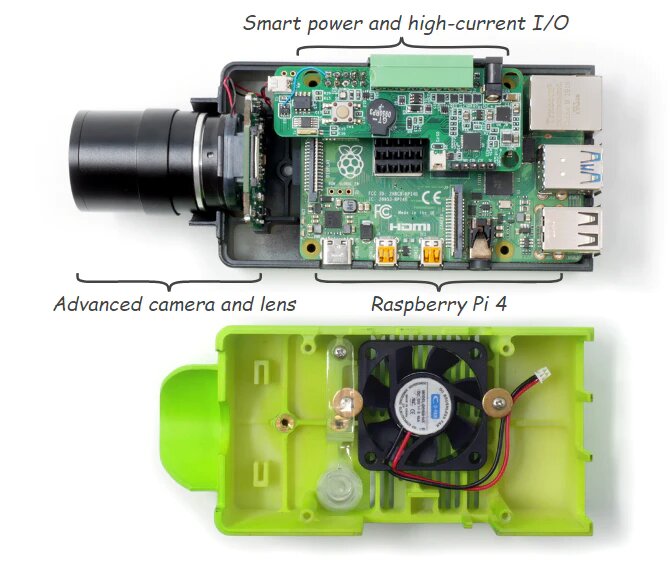 It uses a Sony IMX219 image sensor, the same hardware found in the Pi Camera 2.1 module which enables it to take advantage of the same drivers and software. For the camera peripherals, we find an I/O header, on/off power button, 1X USB Type-C port, 2X HDMI ports, and a stereo-out jack. There is also a pair of USB 2.0/3.0 ports, an Ethernet port, a light mount, an RGB LED, a 12V power jack, and an internal fan for cooling purposes.
The camera comes with a very user-friendly web-based interface. This makes it so easy to access from any mobile or computer device with a web browser. Vizy is entirely programmed in Python with support for TensorFlow, OpenCV, PyTorch, and other libraries to take its AI-based detection to another level.
This AI camera is loaded with some ready-to-run projects out of the box. It has a birdfeeder app that can recognize different species of birds on a birdfeeder. It can distinguish between other birds or animals which may raid the bird feeder and alert the user or given the opportunity, Vizy can control a sprinkler valve with its high-current I/O and send a harmless squirt of water. There's also a custom scientific app that can track objects in motion and can provide valuable data about their position, speed, and acceleration within each frame. It can also be helpful with remotely monitor and feed household pets.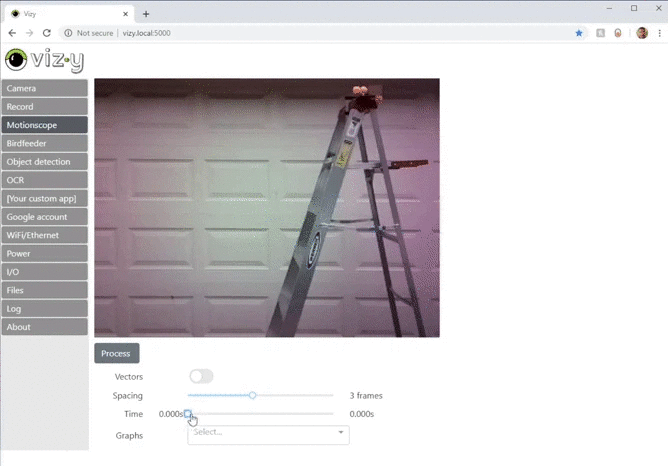 Charmed Labs is currently crowdfunding Vizy on Kickstarter with pledges starting at $229. For $229, it promises a 2GB Raspberry Pi 4, 32Gb Ultra MicroSDXC card with all necessary software pre-installed. There is also a 12-megapixel camera and a wide-angle lens. It even comes with a switchable IR filter for day/night use, I/O connectors and accessories, and a 25W AC power supply. The estimated delivery by the company is in Jan 2021, shipping is available anywhere in the world.
Join 97,426 other subscribers

Archives