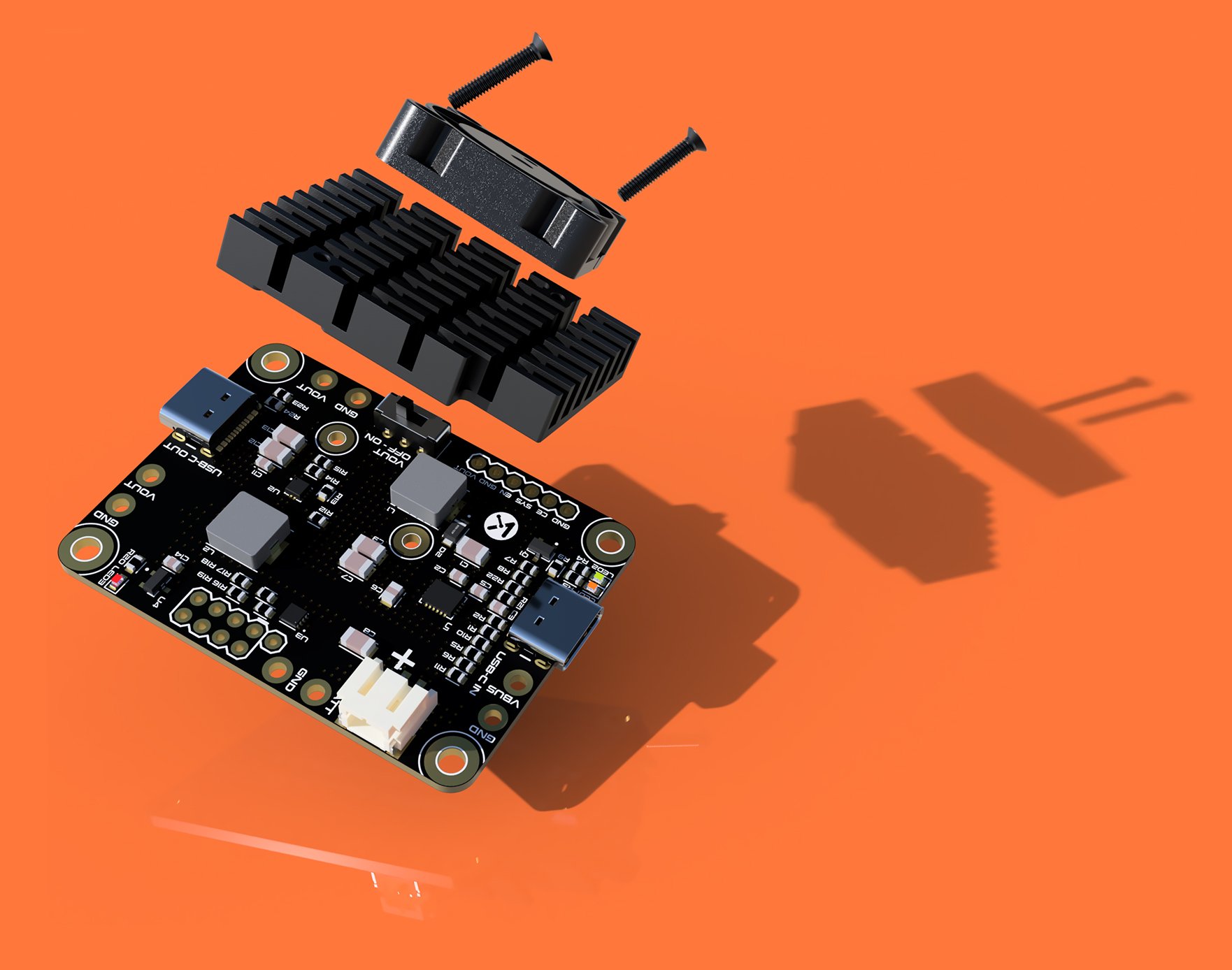 AmpRipper 4000 is a New Battery supply Board for Raspberry Pi & Arduino
Kickstart Design is preparing to launch a campaign on Kickstarter for the AmpRipper 4000, their next-generation battery supply board for Raspberry Pi, Arduino, and other electronic projects, which is set to launch soon – boasting a significant upgrade from the AmpRipper 3000 design.
In September 2021, the AmpRipper 3000 was unveiled, utilizing the Monolithic Power MP2624 to convert almost any lithium-ion or lithium-polymer battery with an output of 3.7V to 4.2V into a power source for DIY electronic projects. However, the AR4000 makes use of Monolithic's MP2617 and MP3424 boost converter, which can provide up to 4A of power – a third more than the previous model. For those who don't need a USB, the power output is also available on through-hole terminals.
Regarding the project, the company says:
''As makers, we were tired of dealing with the unreliable, underpowered, inaccessible battery modules that are currently available. So we made our own, the AmpRipper 3000, and sold them to makers suffering from the same headaches. Since the beginning, our goal with the AmpRipper series has been to provide makers with powerful, durable, intelligent battery charge & boost modules. Taking what we've learned from our first module, we designed an even better one, the AmpRipper 4000. In addition to scaling up the AmpRipper's capabilities, we want to scale up its production''.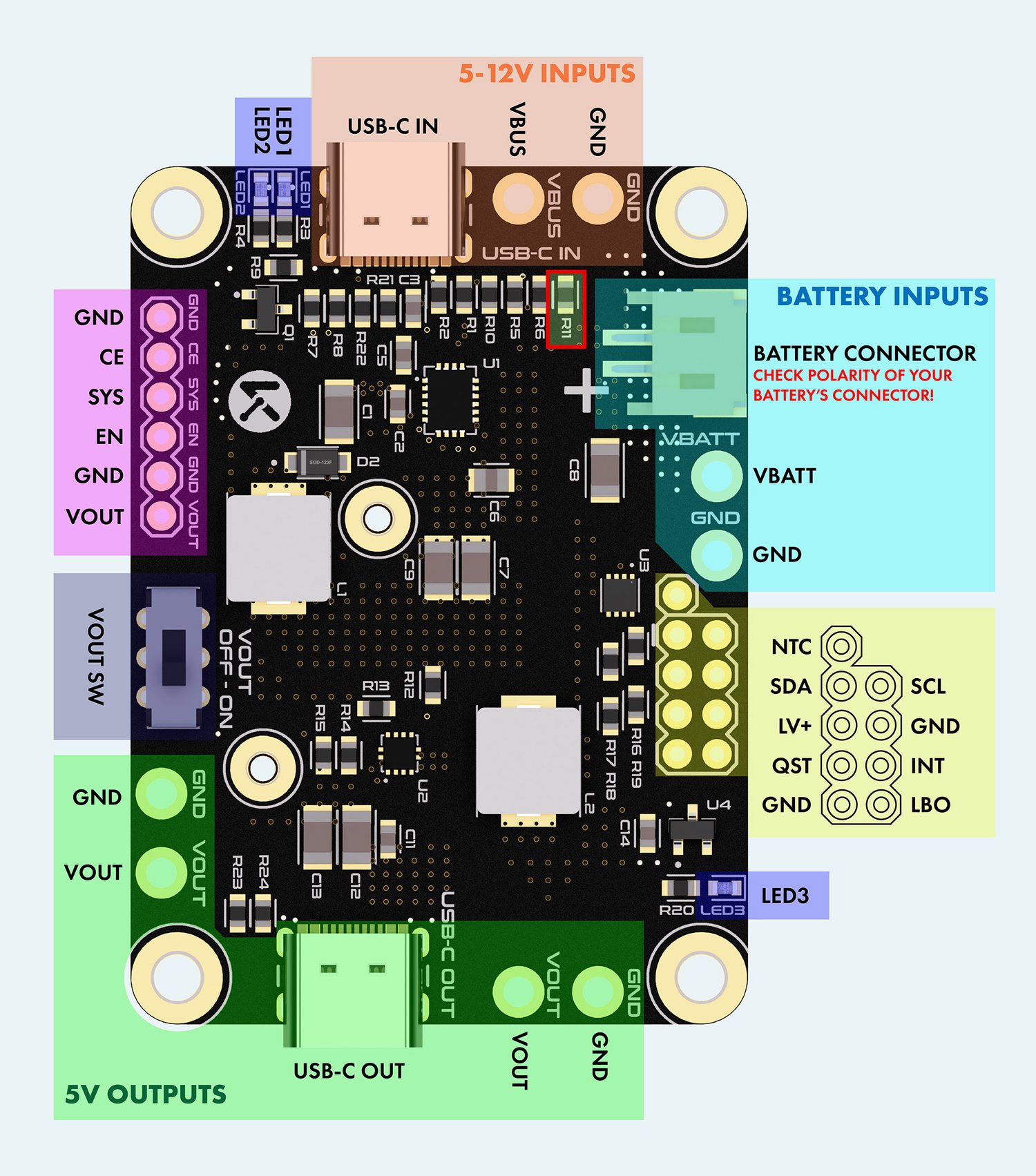 The AR4000 module ensures that power to your project is not interrupted, even if the battery or charger is removed, by utilizing Mart Power Path Management Technology. It also accepts a wider input voltage range of 5-14V compared to its predecessor and is compatible with 3.7-4.2V 1S[N]P lithium-ion/polymer batteries. Additionally, the MAX17048 battery monitor allows for the monitoring of battery voltage and charge percentage via I2C. Furthermore, AR4000 offers improved accessibility with more i/o and expanded connectivity options, including USB-C and thru-hole terminals for power input and output, as well as a JST PH-2.0 connector and thru-hole terminals for the battery. The AmpRipper 4000 has the same design as its predecessor, but the USB Type-A port has been removed. The new design also features an Analog Devices MAX17048 battery monitor, which can be accessed via I2C to check the battery voltage and charge percentage. Additionally, an optional custom heatsink and fan assembly are included, which is recommended if the board is expected to be running at its highest capacity for extended periods.
Kickstart Design is launching its board on Kickstarter with a crowdfunding campaign starting in March 2021. The expected price for the original AmpRipper 3000 is under $40, and more information can be found on the Kickstart Design website, and also on Kickstarter when the campaign goes live.
Join 97,426 other subscribers

Archives