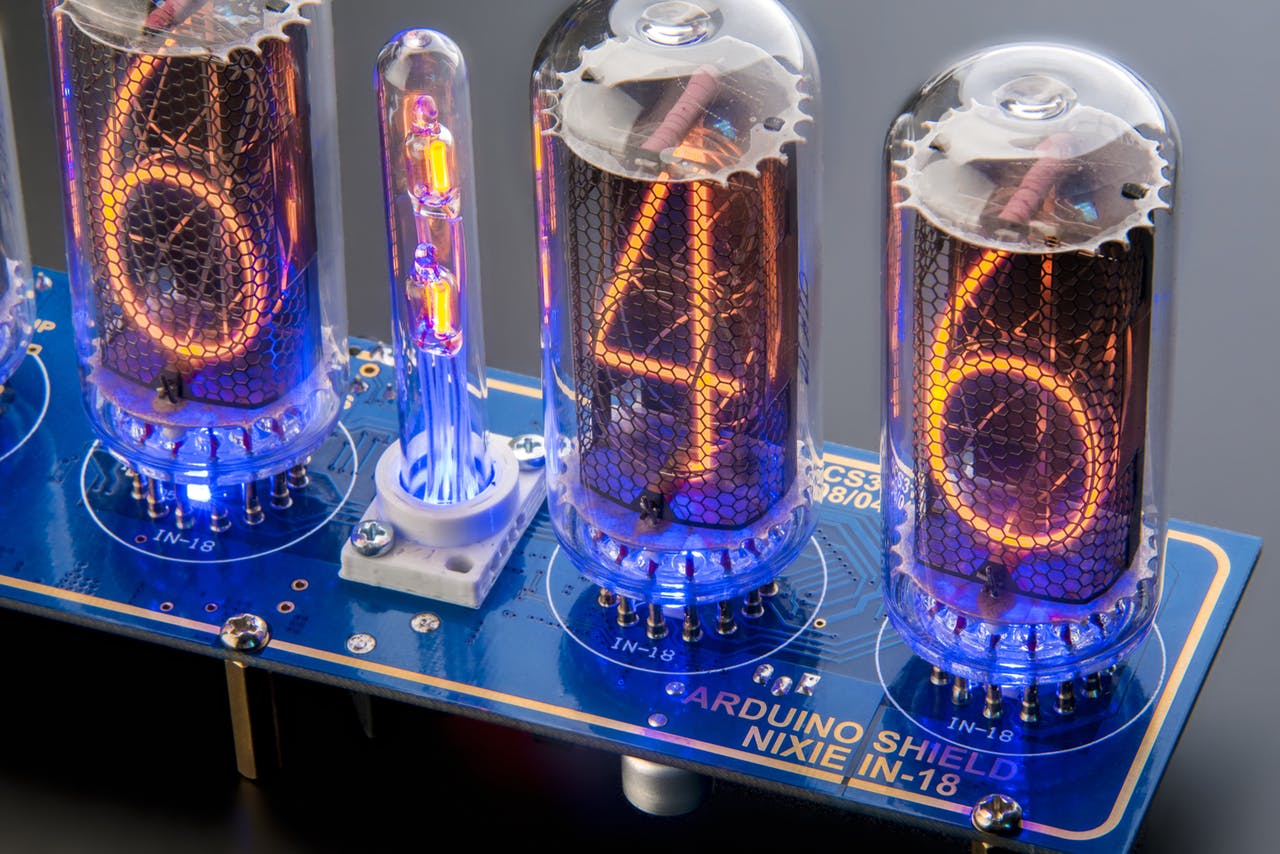 Arduino Clock on IN-18 Nixie Tubes with a LONG Service Life
Build your own Nixie tube clock/thermometer/display with ease. by Grisha Anofriev @ www.hackster.io

We set out to create a Nixie clock or just an information indicator on the largest ex-Soviet IN-18 tubes as an Arduino shield-compatible with both Uno and Mega boards.

After a long reading of lots of information about IN-18 tubes on the Internet, we found out that there's existing issues with so-called "blow glow" and "poisoning" of the tubes.

These two topics discussed considerably on various forums and the main question stands why such effects occurs.

Among possible causes may be: poor supplying voltage, inappropriate supplying current, tubes wearing, switching schemes flaws, unsuitable types of drivers, imperfect control algorithms, untuned types of multiplexing (dynamic or direct – static) and others.

Considering all listed, it was quiet difficult to understand what actually causes the problems of stable usage of these large and beautiful tubes.

Previously we have dealt successfully with the smaller Nixie tubes such as IN-12 and IN-14 and they had no such problems.
Arduino Clock on IN-18 Nixie Tubes with a LONG Service Life – [Link]