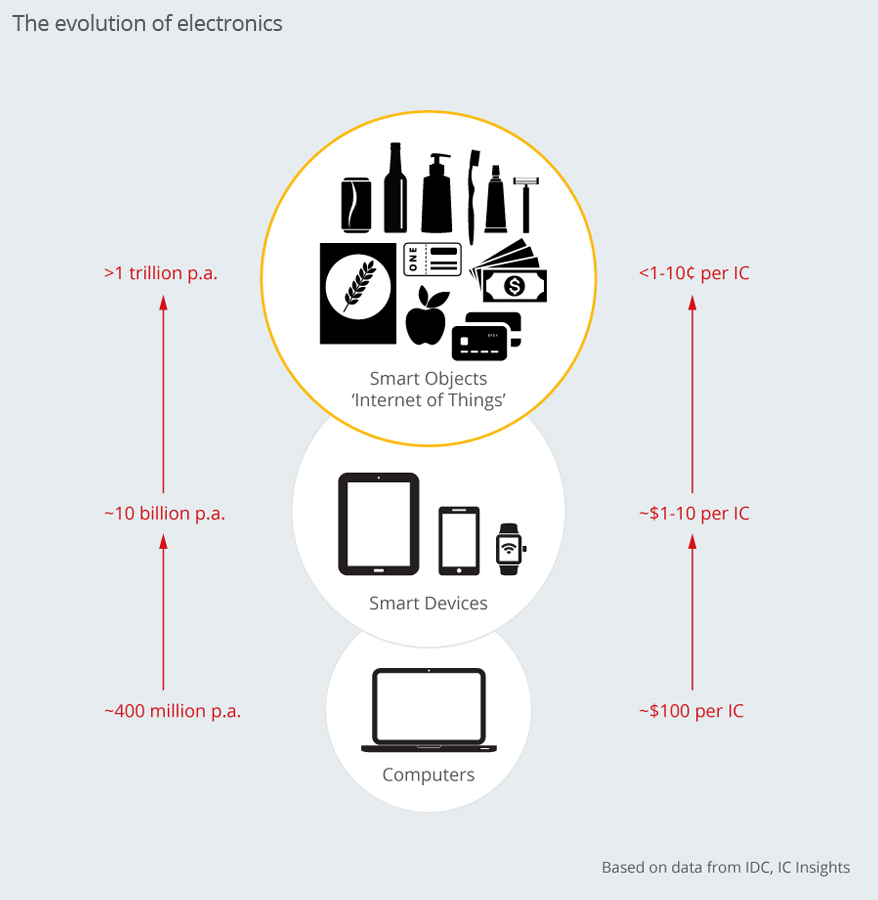 Flexible electronics is one of the emerging technologies with the rise of connected things in IoT age. This increases the need of low cost electronics to use.
PragmatIC the specialized company in low cost flexible electronics wants to enable trillions of "smart objects" to sense and communicate with their environment, but the problem is: to turn ordinary objects —like clothing, documents, or packaging of consumer goods— into smart objects, the price needed for this is far below the cheapest silicon chip. Moreover, the thickness of silicon represents another obstacle to integrate electronics seamlessly into products. The PragmatIC's approach tries to solve these problems.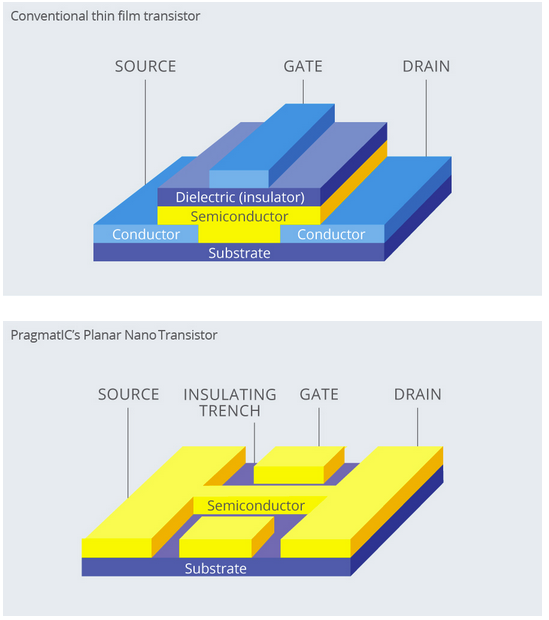 Pragmatic print electronics on a piece of 10-µm-thick plastic which is thinner than a human hair.
PING (Printed Intelligent NFC Game cards and packaging) and a bottle with illuminating brand are examples of use cases of Pragmatic solution.
Back to the title of this news, PlasticARM is the new project started 2 years earlier in collaboration with ARM to implement a fully functional 32-bit ARM Cortex-M0 MCU on 10-µm-thick flexible plastic.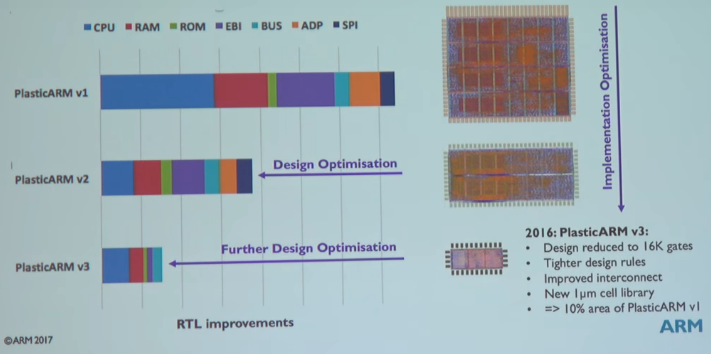 Charbax from ARMDevices.net made an interview with the CEO, Scott, during IDTechEx Show. Scott said that the last version of PlasticARM is printed on 1 square CM area and the next version will have the half size.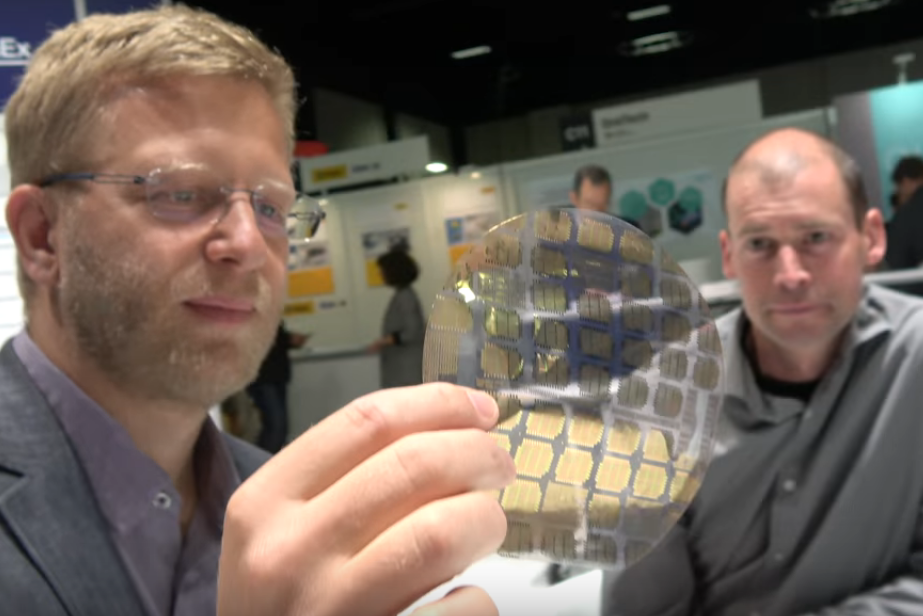 Source: ARMdevices
Join 97,426 other subscribers

Archives