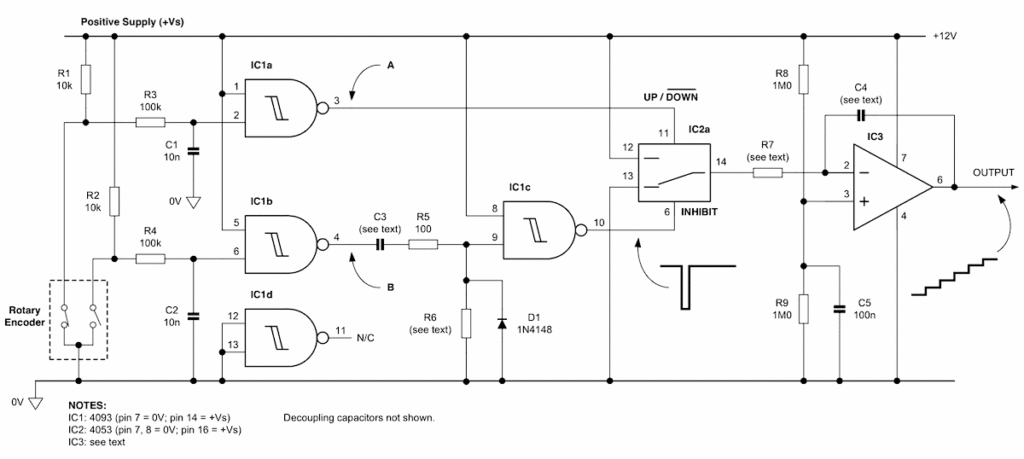 Control accurate incremental voltage steps with a rotary encoder
by Anthony Smith @ edn.com:
Experimenting with an HF oscillator, I needed to control the varactor diode voltage in precise increments over a 2V-10V range. A buffered potentiometer was the obvious choice, and connecting two pots in series to give coarse/fine control (or using a multiturn pot) would offer improved control over the varactor voltage. However, this approach still didn't allow me to generate uniform increments and decrements of the control voltage in a reliable, repeatable manner.
Control accurate incremental voltage steps with a rotary encoder – [Link]