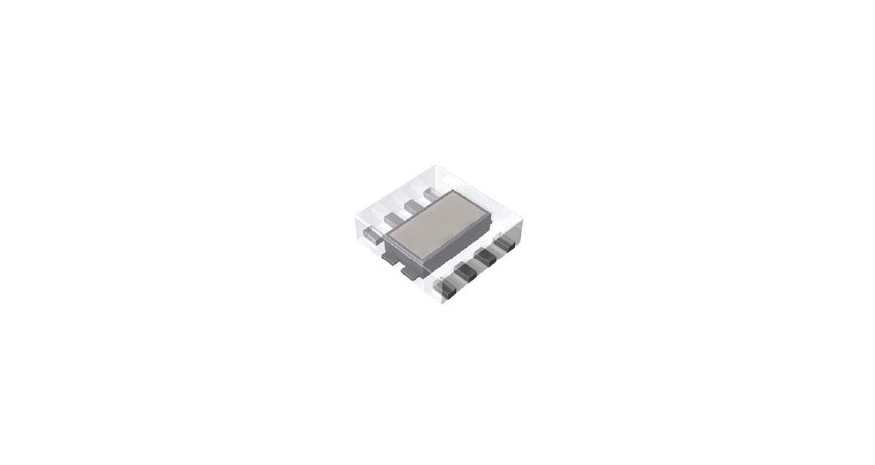 Digital 16bit Serial Output Type Color Sensor IC – BH1749NUC
ROHM's BH1749NUC is a digital color sensor IC with I²C bus interface. This IC senses Red, Green, Blue (RGB) and Infrared and converts them to digital values. The high sensitivity, wide dynamic range and excellent Ircut characteristics make it possible for this IC to obtain the accurate illuminance and color temperature of ambient light. It is ideal for adjusting LCD backlight of TV, mobile phone and tablet PC.
The BH1749NUC is a uniquely packaged low profile surface mounted sensor. The operating voltage is 2.3V to 3.6V with an illuminance detection range of 80 klx (Typ) and operating temperature range of -40 °C to +85 °C. With a wide dynamic range and high sensitivity, this sensor is able to determine the illuminance and color very accurately, which is critical for automatic backlighting adjustments.
Features:
Built-in Ircut Filter
Rejecting 50 Hz / 60 Hz Light Noise
I²C Bus Interface (f/s mode support)
It is possible to select 2 type of I2C bus slave address.
Correspond to 1.8 V Logic Interface
Resolution 0.0125 lx/count (Typ.)(In highest gain and longest measurement time setting)
more info: www.rohm.com & www.sparkfun.com
Join 97,426 other subscribers

Archives