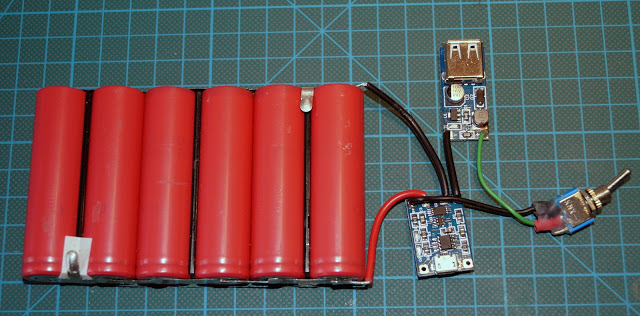 DIY USB power bank from laptop battery
A DIY USB power bank made from an old laptop battery @ DoItYourselfGadgets:
A situation many can relate to: an empty smartphone battery and no outlet around! That's exactly why I recycled an old laptop battery into an USB power bank.
This article will show you the basic powerbank circuit consisting of Lithium cell charging circuit, boost converter and toggle switch as well as my improved version with self activating boost converter and LED status indicator and homemade housing.
DIY USB power bank from laptop battery – [Link]