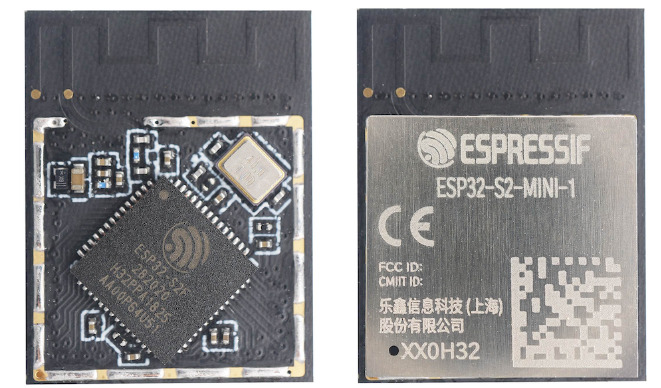 Espressif Announces two New ESP32-S2 MINI modules
Espressif systems has announced ESP32-S2 MINI-1U with IPEX antenna and ESP32-S2-MIN-1 with a PCB antenna the breed of a newly branded ESP32-S2 WIFI modules part of Mini series modules. These are new additions to the catalog of Espressif systems which includes the ESP32-S2 Development boards, Espressif's ESP32-S2 Wi-Fi Soc with future release of ESPS32-S3 and ESP32-C3 processors and much more both in software and hardware. The company describes the two modules as "two powerful, generic Wi-Fi MCU modules with a rich set of peripherals." The two modules are only different in size and antenna type, but share similar specs.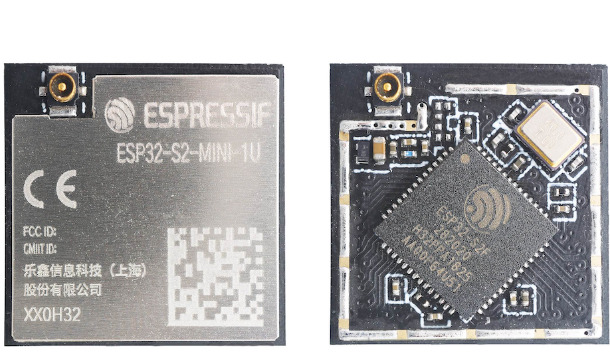 At the core of the ESP32-S2-MINI modules are ESP32-S2FH4, which is an Xtensa® 32-bit LX7 CPU that operates at up to 240 MHz. This chip has a low-power co-processor that can be used instead of the CPU, in order to save power while performing tasks that do not require much computing power, such as the monitoring of peripherals. ESP32-S2FH4 has up to 43 GPIOs and integrates various peripherals, such as SPI, I2S, UART, I2C, LED PWM, LCD, camera interface, ADC, DAC, touch sensor, and temperature sensor. ESP32-S2FH4 also includes a full-speed USB On-The-Go (OTG) interface which enables USB communication in any place, at any time. The modules are the ideal choice for a wide variety of application scenarios relating to the Internet of Things, wearable electronics, and smart home.
The following are the ESP32-S2 mini-modules specifications:
SoC – Espressif ESP32-S2FH4 single-core 32-bit LX7 microcontroller @ up to 240 MHz, RISC-V ultra-low-power co-processor, 320 kB SRAM, 128kB ROM, 2.4 GHz WiFi 4 connectivity, 4MB flash
Antenna
ESP32-S2-MINI-1 – PCB antenna
ESP32-S2-MINI-1U – IPEX antenna connector
Dimensions
ESP32-S2-MINI-1 – 20 x 15.4 x mm
ESP32-S2-MINI-1U – 15.4 x 15.4 x mm.
With no external flash, the module can be made smaller with the flash embedded inside the processor. The two new modules are the first among more modules to come. Espressif Systems are also planning to bring us two development kits namely ESP32-S2- DevKitM-1 and ESP32-S2-DevKitM-1U with no official release date. The ESP32-S2-MINI modules are scheduled for mass production for December 2020 and are currently undergoing FCC, CE, and SRRC certifications. The completion date for the above-mentioned certifications is expected at the end of November 2020. The Company urges customers to request samples if there is a specific project to run.
Regarding the ESP32-S3 and ESP32-C3 Processors little information is available. With the information gathered, ESP32-S3 is looking like a multicore processor clocked at 240MHz with WiFi and Bluetooth support, SPI Fflash, SPI ROM, and likely AI instructions.
For more information, visit the product announcement page.
Join 97,426 other subscribers

Archives