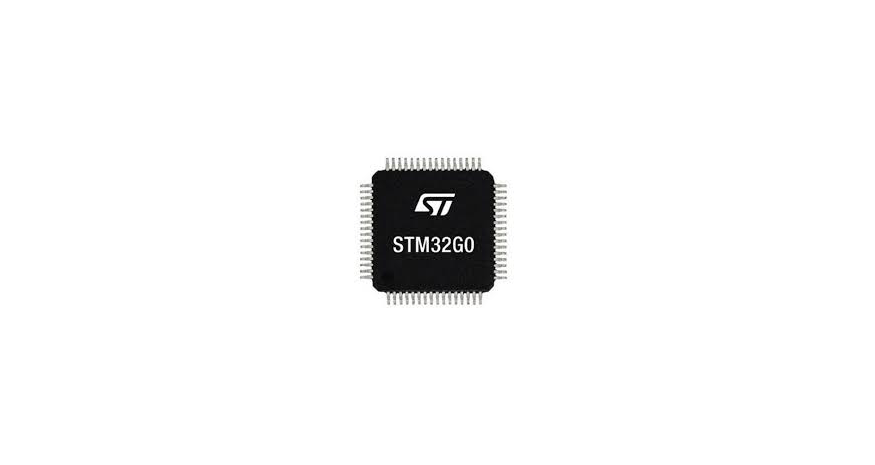 Getting Started with STM32G0
The STM32G0 is ST's newest series of mainstream microcontrollers (MCU) for cost-oriented consumer and industrial applications. [via]
This new generation offers an Arm® Cortex®-M0+ core at 64 MHz as well as a Securable Memory Area, more RAM and Flash, numerous I/Os, and more hardware modules, such as a USB-C controller, to simplify significantly the overall PCB design.
The new STM32G0 Series is not simply another Cortex-M0+ microcontroller. It sets a new definition of what an efficient microcontroller must offer. This is all about being optimized, in each and every detail, to offer the best value for your money and allow you to achieve your goals with the minimum BOM cost and the maximum flexibility for upgrades.
We named our new series STM32G0 because it builds on the foundations of the STM32F0. However, instead of using its 180 nm process node, it relies on a 90 nm node similar to the STM32L4. Using this new lithographic method enabled us to benefit from some of the ultra-low-power capabilities of the L4, while also integrating more components and optimizing the architecture to push the performance and features of the F0 to an entirely new level.
The STM32G0x0 Value line is highly competitive in traditional 8-bit and 16-bit markets and embeds an accurate internal clock allowing further cost saving. It eliminates the need to manage different architectures and the associated development overhead.
The STM32G0x1 line provides upgraded features in analog and is IoT ready with upgraded security functions. It offers a wide range of memory sizes, voltage, and packages, bringing flexibility to cost-sensitive applications.
Getting Started with STM32G0 Video
STM32G0 Introduction Video
Join 97,426 other subscribers

Archives