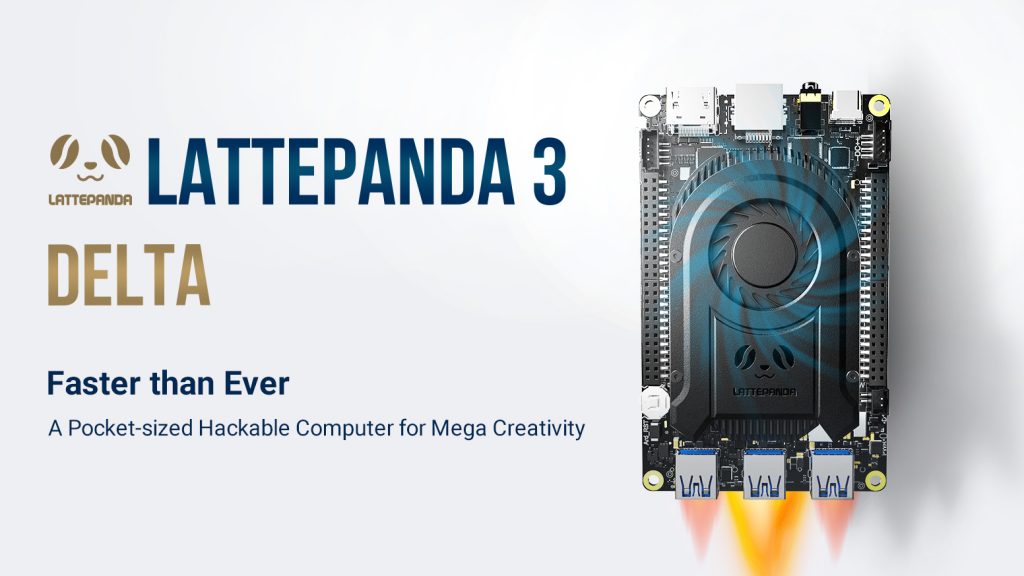 High-performance, Pocket-sized hackable LattePanda 3 Delta Computer Coming Soon
China-based hardware company, LattePanda, has just made known its newest release called the LattePanda 3 Delta computer — an enhanced version of the previous LattePanda Delta.
The LattePanda 3 Delta is a pocket-sized hackable computer just like the previous version, except that it is equipped with a high-frequency processor and memory with larger storage for faster performance.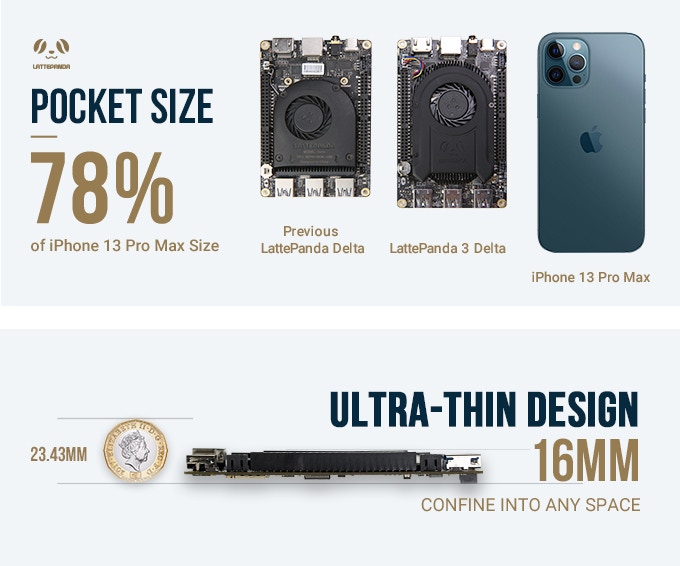 The LattePanda 3 Delta is powered by the newest Intel 11G 4M, quad-core processor N5105 with a clock speed of 2.9GHz. Compared to its previous versions, the CPU has a doubled processing speed while the GPU runs 3 times faster to support usage like playing a 4K HDR video and running heavy games. The hackable computer also has a dimension slightly larger than its previous version, maintaining a similar pinout and layout to allow for system migration or upgrading by replacement.
LattePanda 3 Delta features 8GB LPDDR4 RAM with 2933MHz frequency suitable for high-end performance such as running multiple web pages and multiple virtual systems. It is also equipped with 64GB eMMC V5.1 inbuilt storage, which is double the size of the old version, to allow for more software and data without the need for external storage.
The LattePanda 3 Delta is designed for high performance and easy access to the internet. It provides enhanced wire and wireless transfer to support extreme speed data transfer applications, with WiFi 6 with up to 2.4Gb/s throughput (2.7 times faster than the former), a 2nd Generation USB3.2 interface with 10Gb/s throughput (twice faster than a USB3.2 Gen1 of the previous version), and, 3 onboard Gigabit Ethernet interfaces with up to 1.0Gb/s throughput for super-fast Internet connectivity. The computer also replaced M.2E with M.2B key and is compatible with both M.2 4G and M.2 5G modules.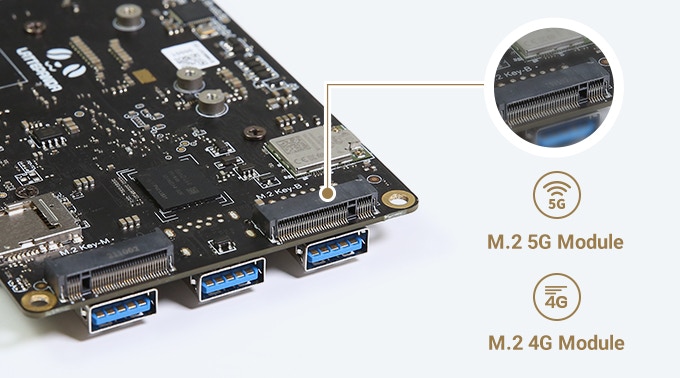 LattePanda 3 Delta is designed with a Watchdog Timer to recover itself and restart automatically and function normally after an event of a system crash. It also carries an Auto Power ON function to reboot itself automatically after a power shortage or emergency. There's also a power ON or OFF control that helps to control the power independently especially when running battery-based systems.
Key Features and Specifications:
CPU: Intel N5105 @2.0~2.9GHz, 4 Core and 4M Cache.
8GB LPDDR4 @2933MHz
64GB eMMC
M.2M key (support NVMe SSD), M.2B key (support SATA SSD)
WiFi 6 @2.4Gb/s
Bluetooth 5.2
Co-Processor: Arduino Leonardo
2x USB 3.2 Gen1
USB 3.2 Gen2
USB-C
USB 2.0 (Pin header)
HDMI, Display port via USB-C eDP
Dimension: 125mm x 78mm x 16mm
Operating System: Windows 10, Windows 11 and Linux
LattePanda 3 Delta is Windows – 10, 11, and Linux OS capable, supporting GUI and micro-service solutions. Detailed guides and documentations on LattePanda products are usually seen on its wiki docs, while GitHub has resources such as 3D files, BIOS files, and drivers. But, I checked and nothing on the LattePanda 3 Delta has been put up yet.
LattePanda has developed customized accessories like UPS, RS232, RS485, enclosures, cameras, and touch screens to offer ease and quick project development. The LattePanda latest is perfect for applications like robotics, smart factory, home automation, and AI localization.
The LattePanda 3 Delta is currently available on Kickstarter for crowdfunding under 7 rewards between $199 and $1129. Its mass production will commence in December 2021, and product delivery will start by March 2022.
Other useful details can also be found on the Kickstarter page.