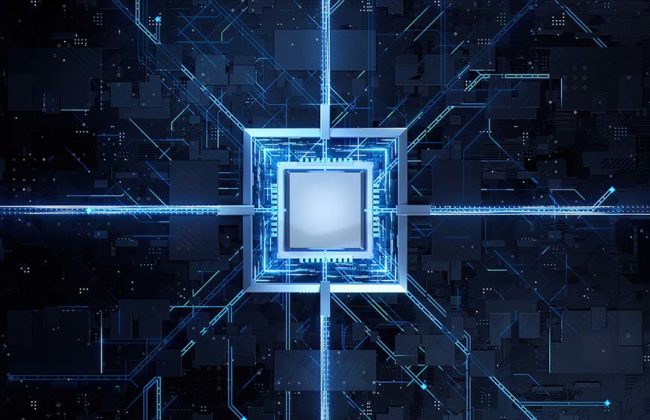 Imagination's first real-time 32-bit RISC-V Catapult CPU: IMG RTXM-2200
In 2021, Imagination Technologies revealed that it was developing multiple processors based on Catapult's open RISC-V architecture. IMG RTXM-2200, a 32-bit RISC-V real-time embedded CPU core, is the first addition to the Catapult family introduced by the firm. The latest news found the IMG RTXM-2200 processor is proposed to focus on real-time computing in sensors, storage controllers, and networking solutions. The all-new design is a 32-bit embedded solution with a wealth of features that can be adapted to a number of high-volume applications.
"We are excited to announce IMG RTXM-2200, our first real-time RISC-V CPU, which underpins our continued commitment to driving growth for the RISC-V ecosystem. Imagination now has a unique and broad portfolio of computing IPs, including GPU, AI accelerators, and now CPU, designed for this innovative architecture", says Chris Porthouse, Chief Product Officer of Imagination.
The new core is highly scalable and offers Level 1 cache sizes of up to 128 KB for reliable performance, as well as up to 128 KB of tightly coupled memory (both instruction and data). The architecture provides several floating-point formats, such as single-precision and the BFloat16 format for compact AI frameworks, and a RISC-V Bit Manipulation extension to improve code density. Thereby, manufacturers can deploy AI applications through this core without needing an extra chip, which reduces silicon space and enables a more optimized and cost-effective design for AI cameras and smart metering applications. The company has also disclosed an optional interrupt module, debug module, breakpoint triggers, and trace systems for development and debugging.
 "RISC-V International is excited to witness Imagination maintaining its momentum by launching its first licensable 32-bit embedded real-time processor since the announcement of its entry into the RISC-V CPU IP market", said Calista Redmond, CEO of RISC-V International. "This underlines the expansion of the RISC-V architecture as developers take advantage of this flexible technology to address multiple market requirements. We are pleased to see Imagination's commitment to driving ecosystem growth with the delivery of its SDK and the support of open-source operating systems."
Imagination claims that it will offer extensive support for software development kits (SDKs) in addition to compatibility with both Linux-based and FreeRTOS real-time operating systems. Catapult Studio Integrated Development Environment is a cutting-edge IDE built on Visual Studio code that provides a familiar environment for modern developers and designers. IDE supports all Linux distributions and is compatible with Windows, Ubuntu, CentOS, and macOS. To simulate power consumption and energy efficiency, it is also compatible with gem5 software.
More details on the RISC-V CPU are available on Imagination's official product page and in the press release. However, there are no details on the pricing yet.
Subscribe to Blog via Email
Join 97,477 other subscribers
Archives