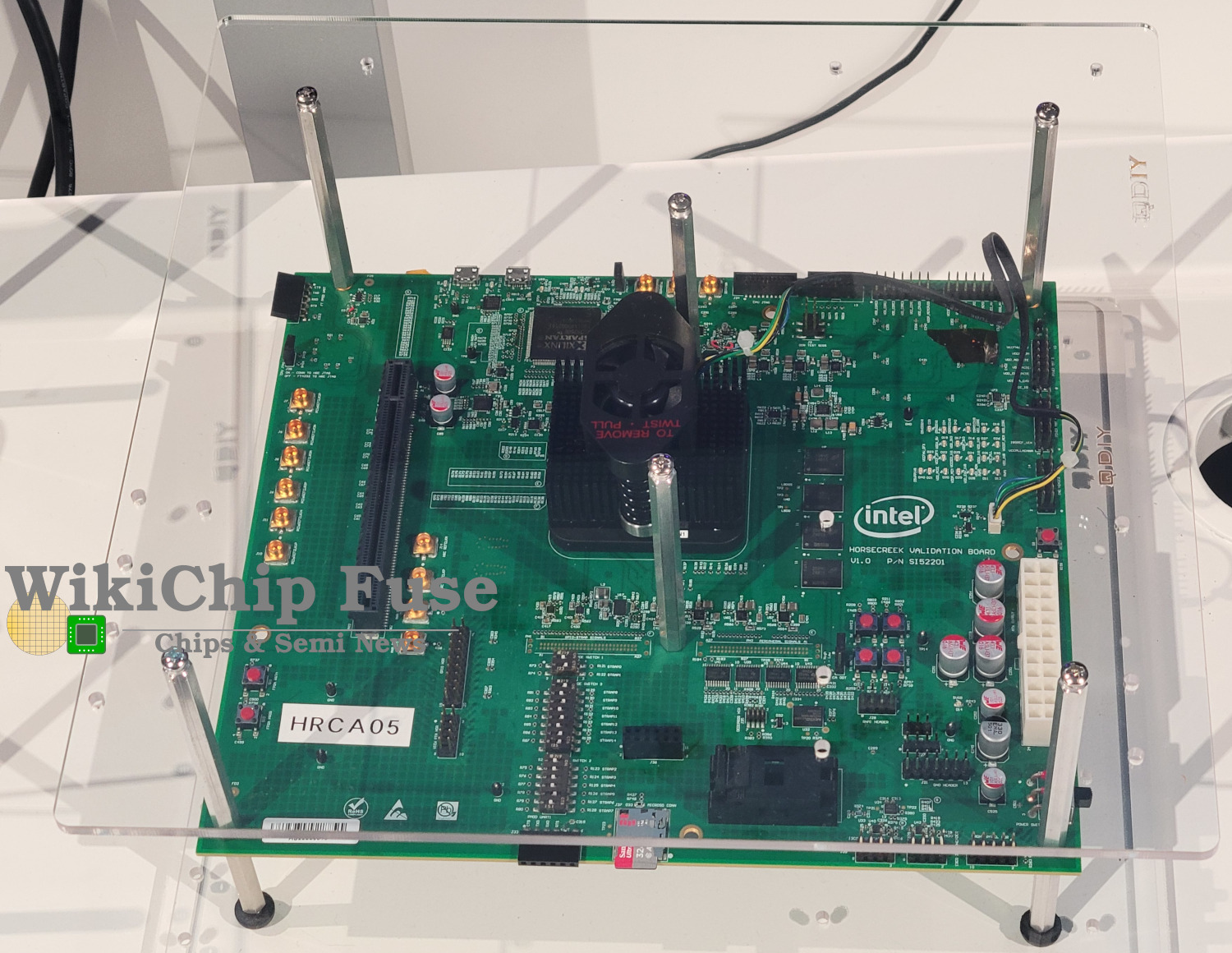 Intel's Horse Creek Platform Combines SiFive Performance P550 Quad-core RISC-V Processor with PCIe 5.0 and 8GB of DDR5 Memory
Last year after SiFive introduced its Performance P550 quad-core processor – the fastest 64-bit RISC-V processor so far with a SPECInt 2006 score of 8.65/GHz – Intel made it known that it was partnering with SiFive to develop the Horse Creek platform which was to be powered by the processor and manufactured with an Intel 4 process.
The fact that Intel is positioning itself as a foundry that can build chips for clients like SiFive is also part of what makes the Horse Creek platform interesting. The development of the new high-performance RISC-V platform is not just a continuation of SiFive's HiFive development boards designed to grow the RISC-V ecosystem, but also a part of Intel's efforts to catalyze the adoption of RISC-V and build their Foundry Services.
"We are pleased to be a lead development partner with SiFive to showcase to mutual customers the impressive performance of their P550 on our 7nm Horse Creek platform," says Amber Huffman, Intel's Fellow and CTO of IP engineering group. "By combining Intel's leading edge interface IP such as DDR and PCIe with SiFIve's highest performance processor, Horse Creek will provide a valuable and expandable development vehicle for cutting-edge RISC-V applications."
A prototype of the dev platform was showcased for the first time during the Intel 2022 Innovation Developer Conference held earlier this year. The Horse Creek is a Raspberry-Pi-inspired RISC-V software development board integrated with 8GB of DDR5 memory, PCIe 5.0 slot, SPI Flash, an SD card reader for storage, Linux-based software, and of course, a Cortex-A75 quad-core RISC-V processor running at up to 2.2 GHz, each core featuring private L1 and L2 caches with a shared last-level cache. No built-in GPU but the CPU should be powerful enough to perform basic computing tasks on its own since Intel demonstrated it executing a video game along with various other applications.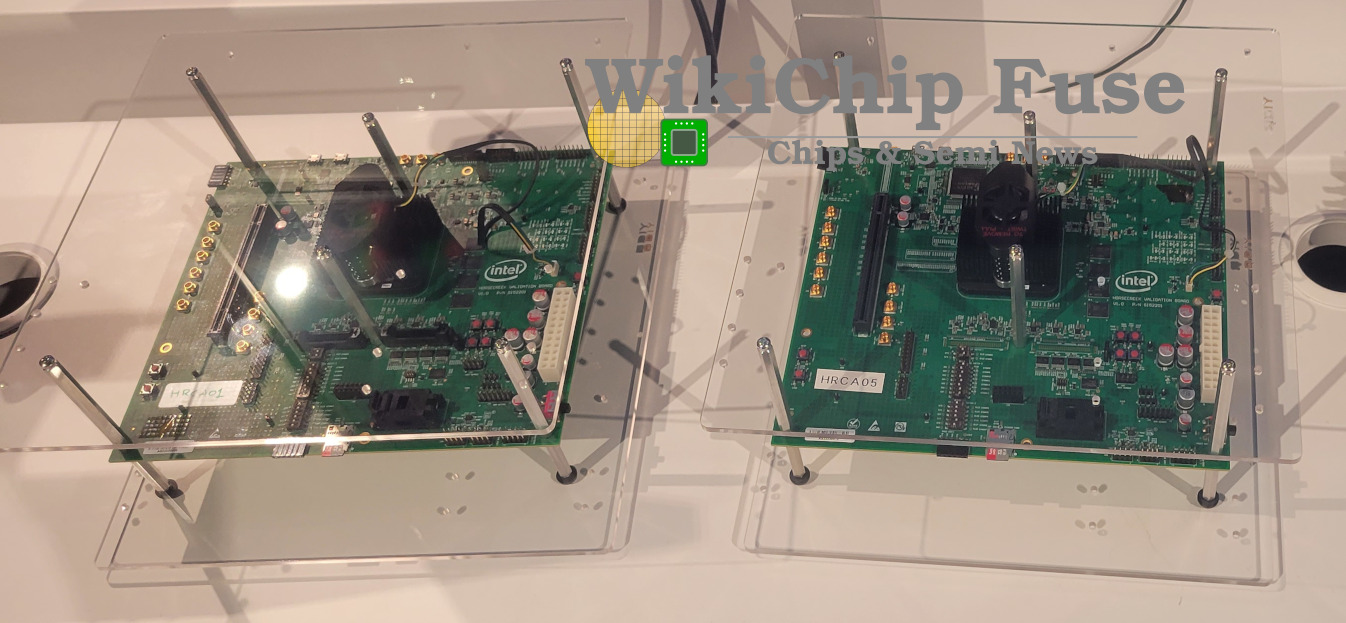 Specifications:
Processor

SiFive P500 quad-core processor @ up to 2.2 GHz with:
a 13-stage, 3-issue high-performance out-of-order pipeline
Each core has private 32KB + 32KB L1 cache and 256KB L2 cache
Up to 4MB L3 cache in a quad-core cluster
a SPECint 2006 score of 8.65/GHz

Memory
PCIe

Intel PCIe 5.0 PHY with x8 lanes
Synopsys PCIe Root Hub Controller

Others

I3C, Quad and Octal SPI, UART, peripheral DMA

Package

19 x 19 standard FBGA Package

Process

Most advanced Intel 4 Process Technology

Software

Supports Ubuntu 20.04 with Linux 5.17.4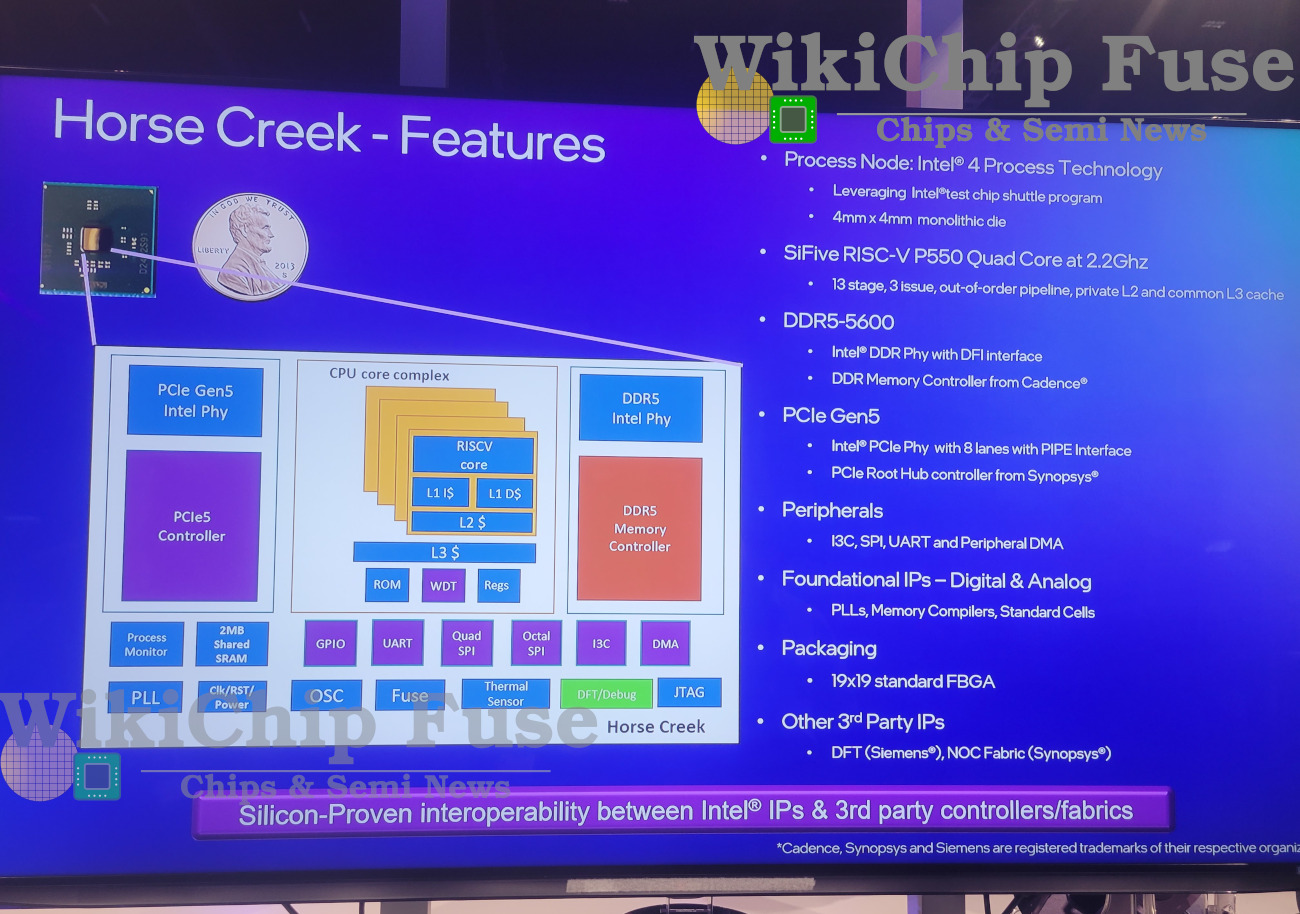 Further Details
There is no detail on how much it will cost or when it will be available for purchase yet but you can get other useful details on WikiChip. Intel might also choose to not sell the chip but just use it as a foundry platform for others to design their own chips.
Subscribe to Blog via Email
Join 97,587 other subscribers
Archives