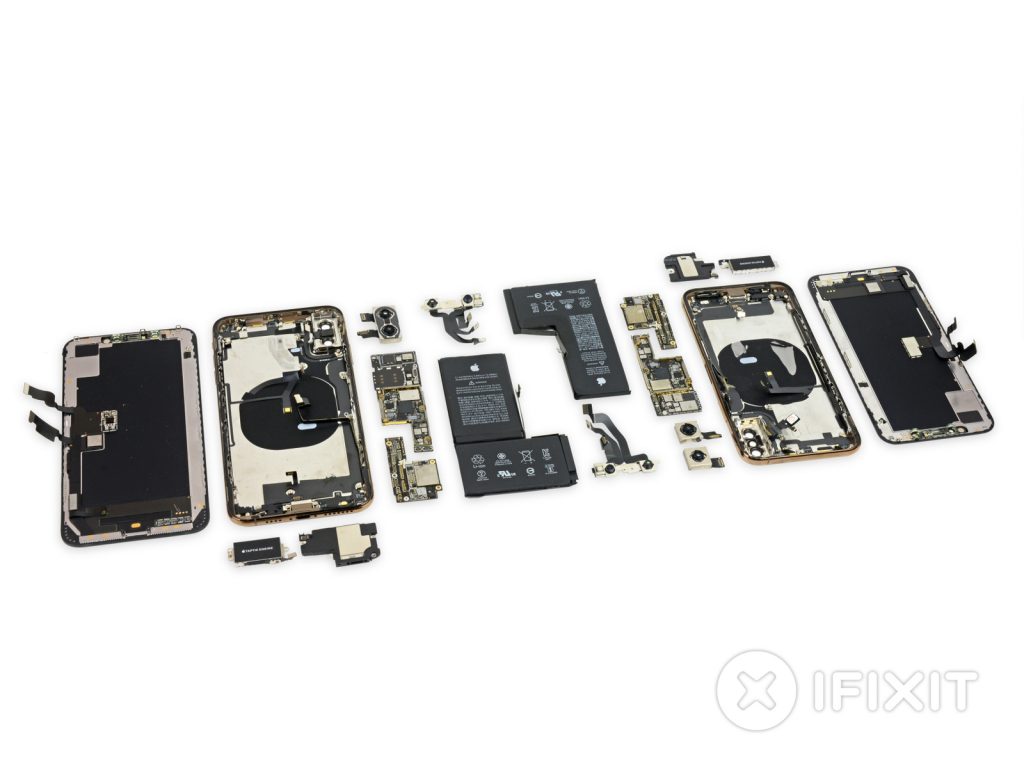 iPhone XS teardown shows new battery design
The teardown by iFixit shows a single cell battery pack that is L-shaped to fit into the spare space in the handset. The XS has a 10.13 Wh battery (2,659 mAh at 3.81 V), weighing 39.5 g, slightly downgraded from last year's iPhone X. The larger XS Max uses the same dual cell battery design that was introduced with the iPhone X.
Patents from 2014 show the ways Apple as addressed the thermal expansion of the L-shaped cell, using different layer sizes and precisely folding electrode sheets cut into complex shapes to fit those contours.
The teardown also shows the key suppliers of power chips for the new design in both the XS and XS Max.
Apple's APL1W81 A12 Bionic SoC is layered over Micron MT53D512M64D4SB-046 4 GB LPDDR4X SDRAM with power management from an STMicroelectronics STB601A0 and Apple 338S00383-A0 power management IC provided by Dialog Semiconductors. There is also an another power management IC, the Apple 338S00456, and another Dialog chip for system power management, the Apple 338S00375.
A Cypress CPD2 is used for the USB power delivery, alongside a Texas Instruments 61280 battery DC-DC converter, and a separate charging board hosts TI's SN26
Join 97,426 other subscribers

Archives