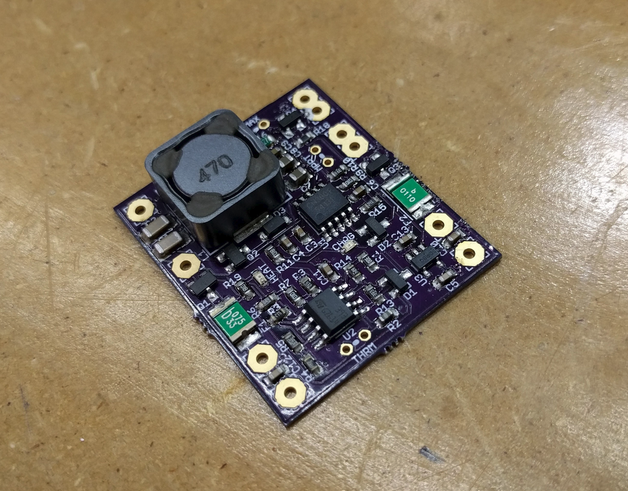 LiFePO4wered/Solar1 – Solar power supply for IoT devices
Patrick Van Oosterwijck @ hackaday.io writes:
Solar power is not trivial, especially if it needs to be reliable and have a long lifetime for outdoor deployment such as IoT sensor nodes. This project is an effort to create a complete, easy to use solar power system that provides the following features:
– LiFePO4 battery for high charge cycle count, high temperature performance and 3.2V output voltage (compatible with most chips used in IoT).
– Switch mode MPPT charge controller for high efficiency, 5-30V solar input range.
– Charge and output current up to 2A (depending on the battery capacity).
– Automatic heater control to bring the battery up to temperature before charging, ensuring maximum battery life.
– Low voltage cutoff disconnects the load from the battery when the battery voltage becomes too low, again ensuring maximum battery life.
– User can set MPPT voltage, charge current and connect an external thermistor if desired.
LiFePO4wered/Solar1 – Solar power supply for IoT devices – [Link]
Subscribe to Blog via Email
Join 97,601 other subscribers
Archives