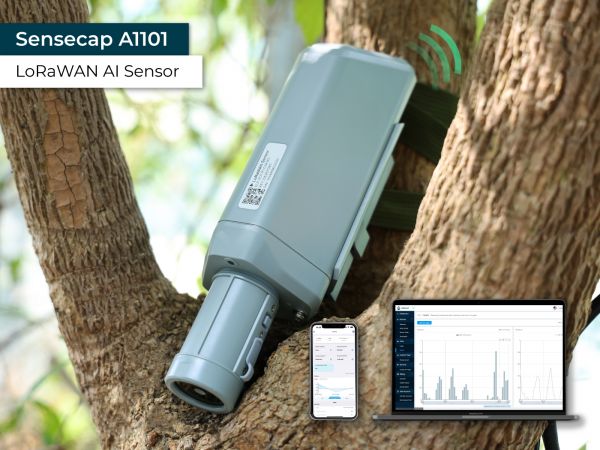 LoRaWAN Vision AI Sensor Exhibited by Himax and Seeed Studio at CES 2023
At the most recent Consumer Electronics Show (CES) 2023 in Las Vegas, Nevada, Himax Technologies Inc., and Seeed Studio jointly displayed the SenseCAP A1101 LoRaWAN Vision AI Sensor, embedded with Himax WiseEye smart image sensing solution (WiseEye). A plug-and-play and simple-to-integrate vision sensor called the SenseCAP A1101 has been developed by Seeed Studio using its tinyML Edge AI platform enabling expertise. It runs machine learning in support of a number of AI models, including image recognition, people counting, target detection, meter recognition, and many others. Himax HM0360 CMOS image sensor, supporting up to 60 FPS VGA solution, WiseEye WE1 AI processor, running at 400MHz local inferencing, enables powerful machine learning at extremely low power consumption. It also has a LoRaWAN module featuring low-power, wide-area (LPWA) networking protocol for long-range networks, which are all included in this industry-leading battery-powered sensor solution.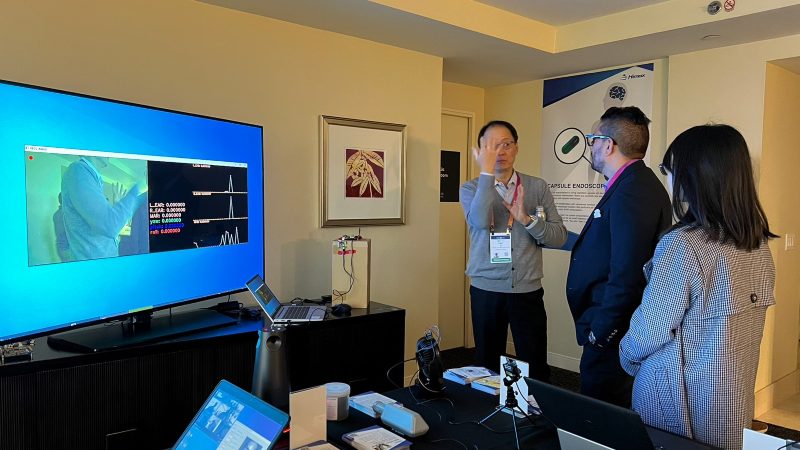 The SenseCAP A1101 sensor, which has already been used in practice smart agriculture cases, was also on display at CES by Himax and Seeed Studio. The SenseCAP A1101 vision AI sensor can run for more than nine months while continuously collecting field images and uploading the final data results from local inferencing every minute. It is powered by Himax's ultralow power WiseEye technology. A good fit for IoT applications placed in either outdoor or indoor argo-ecosystems is the vision AI sensor hardware, which is made to adopt high industrial protection grade and support an operating temperature range of -40°C to 85°C and IP66 waterproof rating. The sensor solution also supports the simple setup of the Bluetooth APP, quick connection to gateways, and quick connection to cloud servers.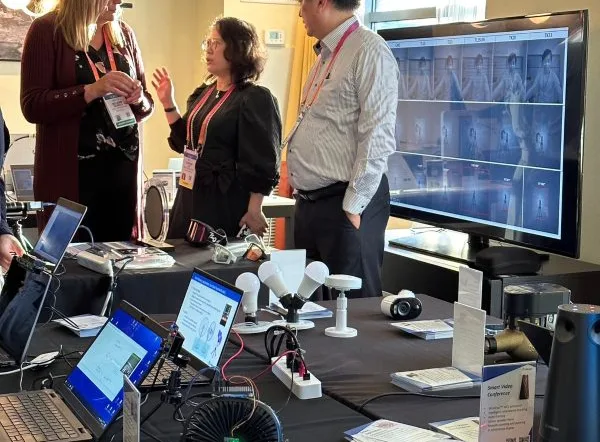 Joey Jiang said, GM of the Industry and Application Group of Seeed Studio,
"We're really happy and honored to work with Himax to embed their WiseEye solution to this Vision AI device. To be the most reliable IoT Hardware Partner for global developers, we at Seeed are always looking to integrate advanced technologies into ready-to-deploy hardware solutions for digital transformation in vertical industries,"  "Working with Himax is yet another step forward in Seeed's Vision to empower every developer to achieve their digital transformation goals with Vision AI technology. With SenseCAP A1101 LoRaWAN Vision AI Sensor, the developers can combine vision and LPWAN to their IoT solutions to serve various scenarios of smart farming, smart metering, and more."
Jordan Wu, CEO of Himax, said,
"Our WiseEye solution has been proven in the notebook and many other applications, including automatic meter reading, automotive, surveillance, and smart office/home, to name a few. Seeed Studio is one of the leading AI platforms in the world, and our collaboration in the smart agriculture application is further validation of the suitability of our WiseEye technology to a wide range of markets,". "The demand for battery-powered smart devices with AI-enabled smart sensing is rapidly growing to provide an opportunity for us to further expand by joining forces with other AI platform partners by offering value-added features for our customers in terms of privacy, security, and superior battery life for diversified endpoint AI devices."
more information: https://www.seeedstudio.com/SenseCAP-A1101-LoRaWAN-Vision-AI-Sensor-p-5367.html
Join 97,426 other subscribers

Archives