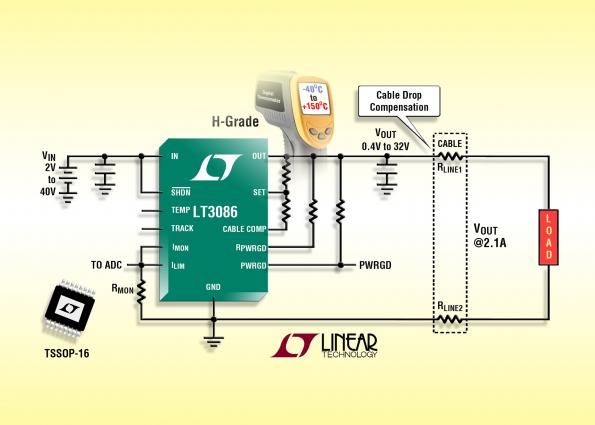 LT3086 – 40V, 2.1A Low Dropout Adjustable Linear Regulator with Monitoring and Cable Drop Compensation
Graham Prophet  @ www.edn-europe.com discuss about LT3086 LDO.
The 40V, 2.1A low dropout linear regulator (LDO) includes current monitoring with externally settable current limit and temperature monitoring with external control of thermal limit temperature. The device includes a programmable power-good status flag, cable drop compensation and easy paralleling. The current reference in the LT308x LDO family provides regulation, independent of output voltage.
LT3086 – 40V, 2.1A Low Dropout Adjustable Linear Regulator with Monitoring and Cable Drop Compensation – [Link]
Join 97,426 other subscribers

Archives