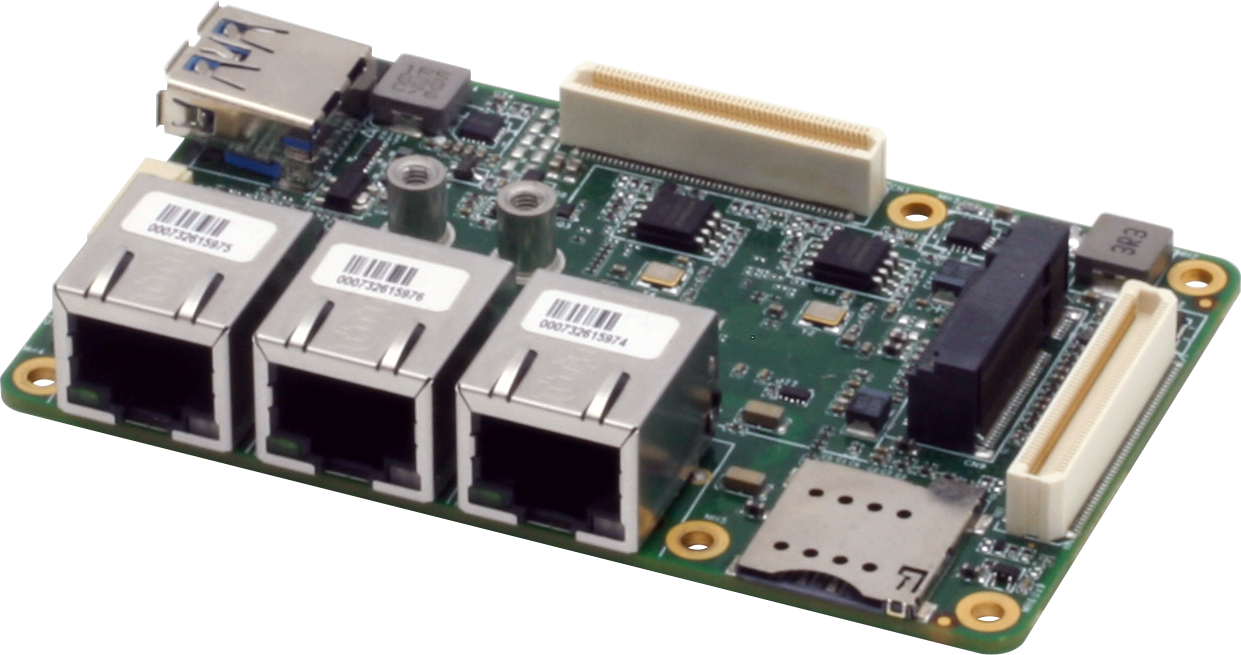 Meet the New 5G Ready Carrier Board from AAEON's UP! Bridge the Gap
Netherlands bands Embedded computing solutions manufacturer, AAEON Technology Europe, last week announced the launch of their latest carrier board; the UP Connect Plus, which was designed to add 5G capability to its popular UP Core Plus and UP Xtreme platforms.
The UP Core Plus, an ultra-compact, high-performance, and fanless edge computing module, and the Up Xtreme, an even more powerful Edge AI inference solution, both, on different levels, provide users with the computing power needed to develop AI and IoT powered smart applications that businesses depend on to help them optimize, monitor, manage and secure their operations.  However, as this number of devices grow, with increased interconnectivity, network traffic, and amount of data being shared, etc., solution providers and users are constantly looking for better ways to overcome latency, improve bandwidth to ensure seamless movement of data, and overall network reliability which is all of which 5G promises.
Meeting this demand is one of the major reasons why the Up Connect Plus was developed to provide access to 5G capabilities for the Up Core Plus and UP Xtreme platforms which already come with WiFi and LAN onboard.  The Up Connect Plus provides a 5G compatible port via its M.2 3042/3052 colayo through which users can add a 5G module card and bring astonishing 5G speeds to any UP Core Plus or UPXtreme based AI application.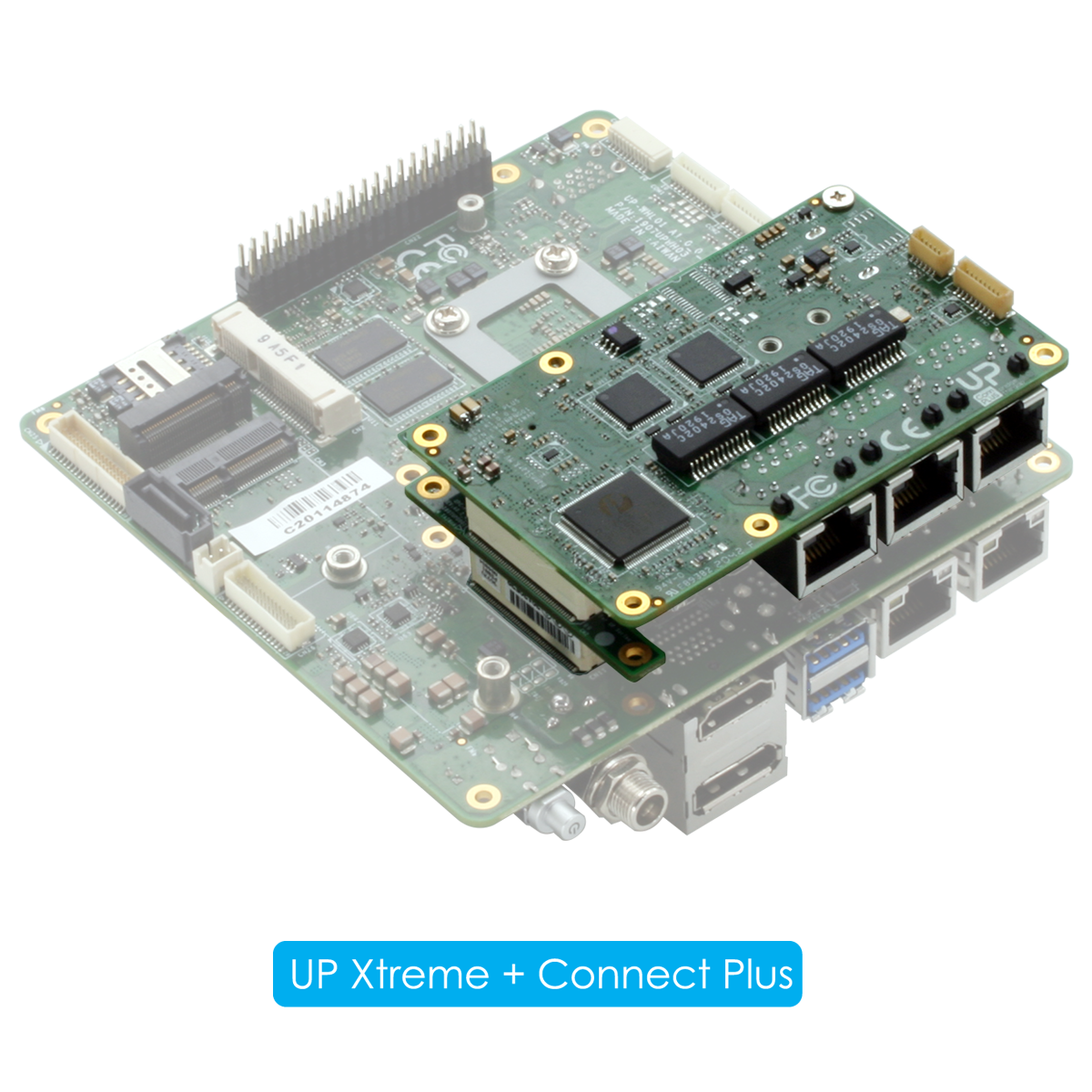 Asides from the 5G Port, the UP Connect Plus also offers three additional Gigabit LAN ports to extend functionalities of the UP Core Plus and UP Xtreme platforms. With users being given the opportunity to choose between two types of Intel® Ethernet ports that deliver gigabit speeds as the UP Connect Plus comes in two versions including; the UP Connect Plus i211 which features three Intel® Ethernet Controller I211-AT Gigabits ports and the UP Connect Plus i210 which features three Intel® Ethernet Controller I210-IT ports with Time-Sensitive Networking (TSN) and support for a wide temperature range which comes in hand in industrial applications that require synchronization and precision timing.
Solution developers can use TSN together with real-time features on Intel® architecture to synchronize networks of devices for improved timely behavior of industrial systems across applications like Smart factories, Cobots, and general autonomous systems.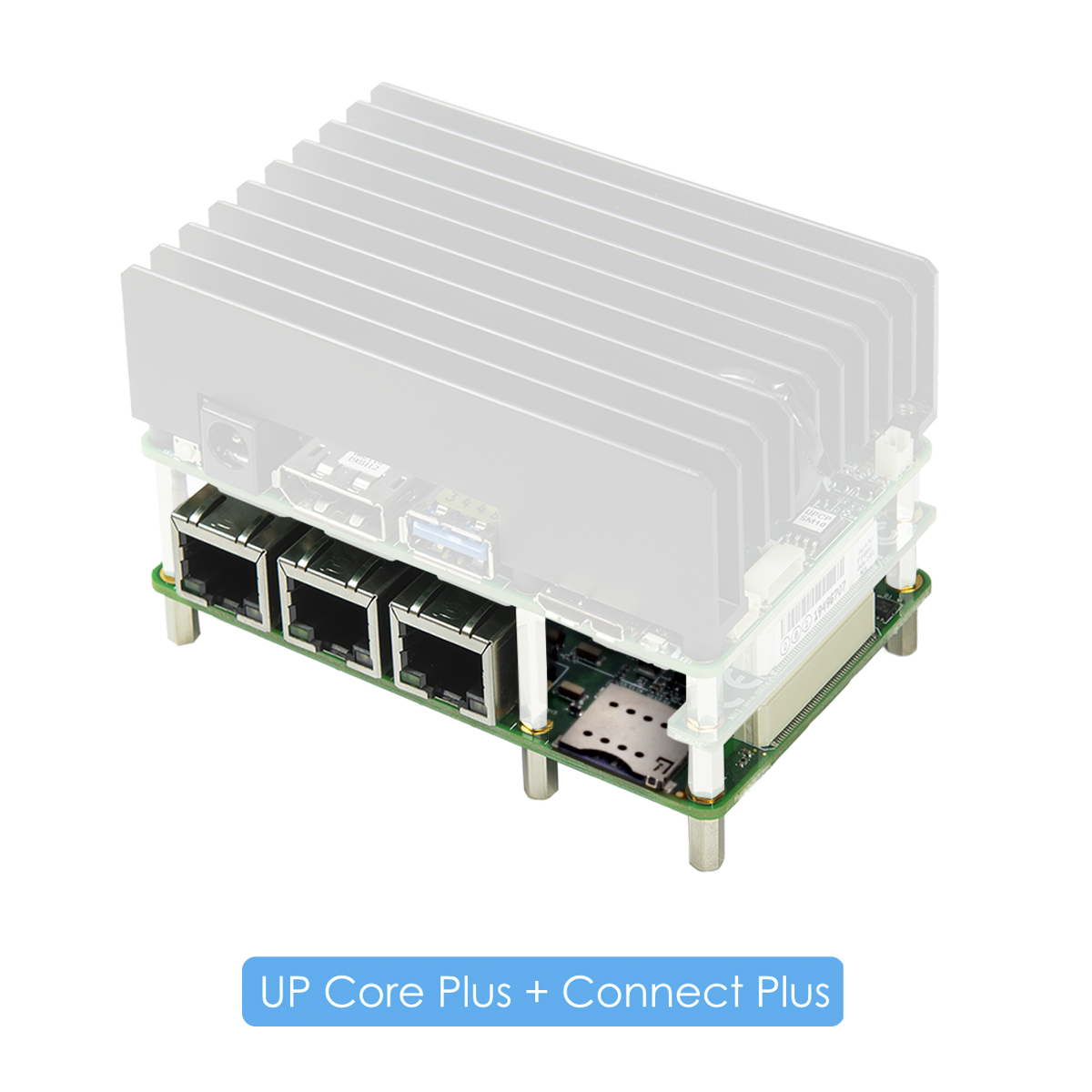 Highlight specifications of the Up Connect Plus include;
Support for 5G module (M.2 3042/3052 colay) with micro-SIM card port
3x Intel® Ethernet Controller I210-IT (wide temperature and TSN) OR 3x Intel® Ethernet Controller I211-AT
USB 3.0 Type-A (UP Core Plus only)
1x 2 channel PCIe Switch
Suitability for Industrial Operations with operating temperature between 32°F ~ 140°F (0°C ~ 60°C)
The UP Connect Plus is now available for sale at AAEON's UP! Bridge the Gap store, with prices starting from $84 without shipping.
More information on UP Connect Plus can be found on the product's announcement page on AAEON's UP-Board website.