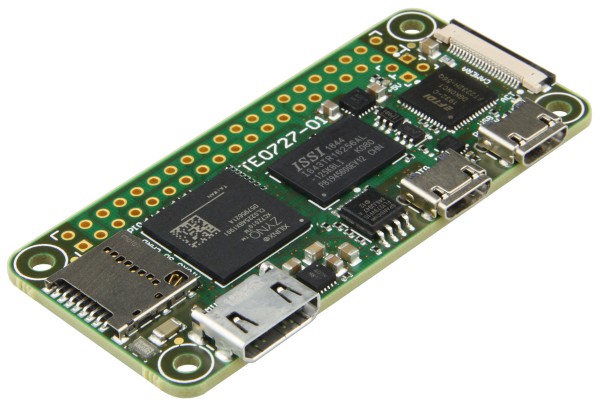 Meet the ZynqBerryZero: An FPGA Development Board with a Raspberry Pi Zero Form Factor
Germany Based Trenz Electronics, has released a new FPGA development board, a 3 x 6.5cm SoC module with integrated Xilinx Zynq-7010 FPGA and a Pi Zero form factor, called the ZynqBerryZero.
New ZynqBerryZero, nicknamed "little cousin" to older Zynqberry, is the latest addition to the company's Raspberry Pi inspired FPGA lineup of boards. The ZynqBerryZero is actually raspberry pi-inspired like it's an older cousin but can be used as an FPGA alternative to the Raspberry Pi Zero.
The ZynqberryZero packs it's processing power punch with a Xilinx Zynq-7000 FPGA and a dual Arm Cortex-A9 MPCore, physically located in the middle of the FPGA's programmable logic.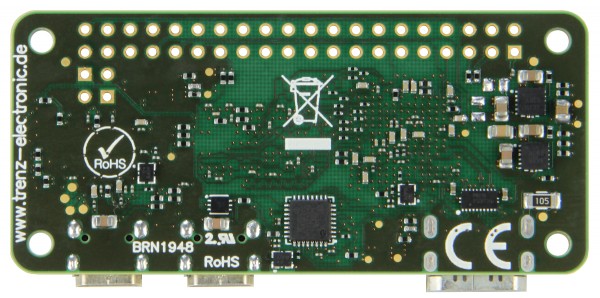 Some features of the ZynqberryZero include:
Xilinx Zynq-7010 FPGA
512 MB DDR3L SDRAM
16 MB flash memory
One microSD card slot
Two microUSB connectors: 1x micro USB for JTAG/UART and 1x micro USB 2.0
40 pin HAT header
Type C mini HDMI connector, and
CSI-2 connector.
Total GPIO: 26 (all provided by high-speed connectors)
Dimensions: 3cm x 6.5 cm
Operating temperature: Depends on customer design and cooling solution.
The ZynqberryZero module is currently available and sells for $149.74 (with shipping) or $129.09 (without shipping). Though the price looks like what could make the ZynqberryZero module quite the investment piece for projects, the module offers users quite a lot of features that make it totally worth it.
The power and flexibility of the FPGA's capabilities in such a tight, well-designed layout make the ZynqberryZero a great option for a lot of projects. Having an onboard ARM processor surrounded by the programmable logic also means countless design options for the ZynqberryZero module.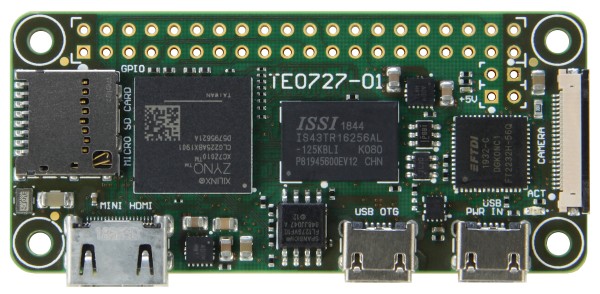 The ZynqberryZero can from one of its micro USB ports instead of looking for an external power supply to use.
Displaying the versatility and compatibility features of the ZynqberryZero, Trenz in a recent demonstration showed that with a little tweak, the ZynqberryZero can be used interchangeably with a Pi Zero in projects. This is buttressed by the shared form factor which ensures compatibility with a majority of Raspberry Pi peripherals with little or no adaptation.
A reference design is not currently available for the ZynqberryZero but one can easily work out the pinout based on the available schematics and XDC generator files available on Trenz's website.
The board is currently available on Trenz's website for €109.00 excluding shipping. More details on the features and availability of the ZynqberryZero module can be found on the product's sales page on Trenz's Online Store. 
Join 97,426 other subscribers

Archives