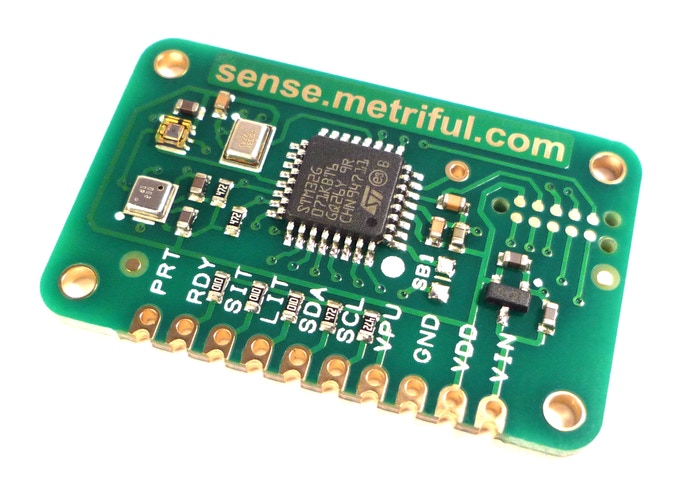 Monitor over 18 Indoor Environment Parameters with Sense
The Covid-19 Pandemic has increased the level of concern people show about the constituents of the air they breathe. While it's on a different level, it has also translated to a general concern and desire for air quality monitoring, as more people learn about the dangers of air pollution. With innovators, makers, hobbyists, and the likes, this generally translates into a desire to build, and to help with that, Metriful recently announced, via a Kickstarter campaign, a new sensor called Sense.
Sense is an integrated Sensor module for indoor environment monitoring. It has onboard, an array of specialized sensors with a high-performance Arm Cortex-based microcontroller which automates sensor management and makes it quick and easy for you to obtain data environment data.
While interests in air quality and environmental monitoring have been on the rise in the past decade, with several solutions, sensors, and modules developed around it, the focus has mostly been on outdoor measurements and applications. However, multiple researches have highlighted the fact that an average person spends over 80% of their lifetime indoors, at the office, in the house, at a restaurants, etc, and areas such, more prone to the dangers of indoor pollution. This is one of the reasons around which Metriful's indoor sensing solution is built.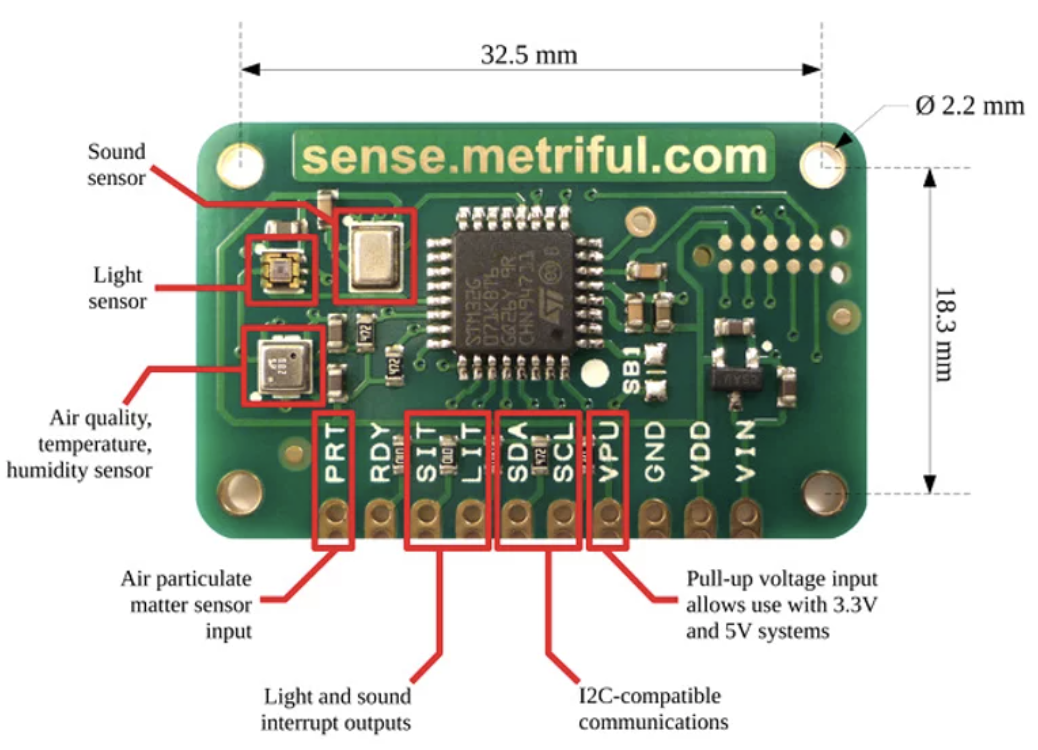 The Sense sensor board, measures eighteen important environmental variables, either on-demand or on a periodically repeating cycle. Some of the environment variables it is able to measure include:
Air quality
Volatile organic compound pollution
Temperature
Air pressure
Humidity
Sound noise
Sound frequency bands
Air particles (with secondary sensor)
Light illuminance
White light level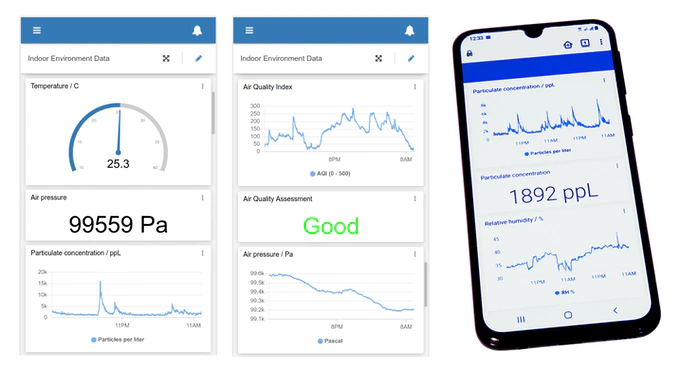 Sense was designed for a broad range of users, from DIY hobbyist to professional designers, as such, it is easy to connect to boards like the Raspberry Pi, Arduino, and thousands of other embedded computers, microcontrollers and development boards. Resources like setup instructions, sample codes, libraries, etc., that could guide you to performing things like basic readings and full cloud-based IoT data logging systems, can be found on the Metriful's GitHub page.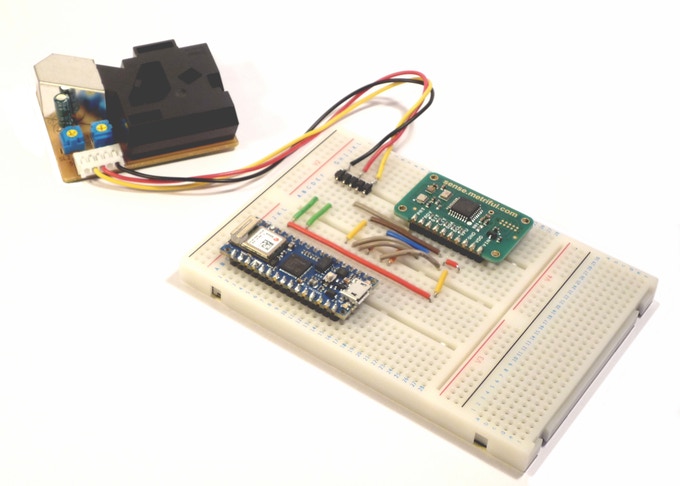 Thanks to a diverse array of sensors onboard, sense has a wide area of applications but the common and typical ones include smart home automation, Internet of Things, and context awareness.
More information on the sensor, it's capabilities and the recent crowdfunding campaign can be found on the product's page on Kickstarter.