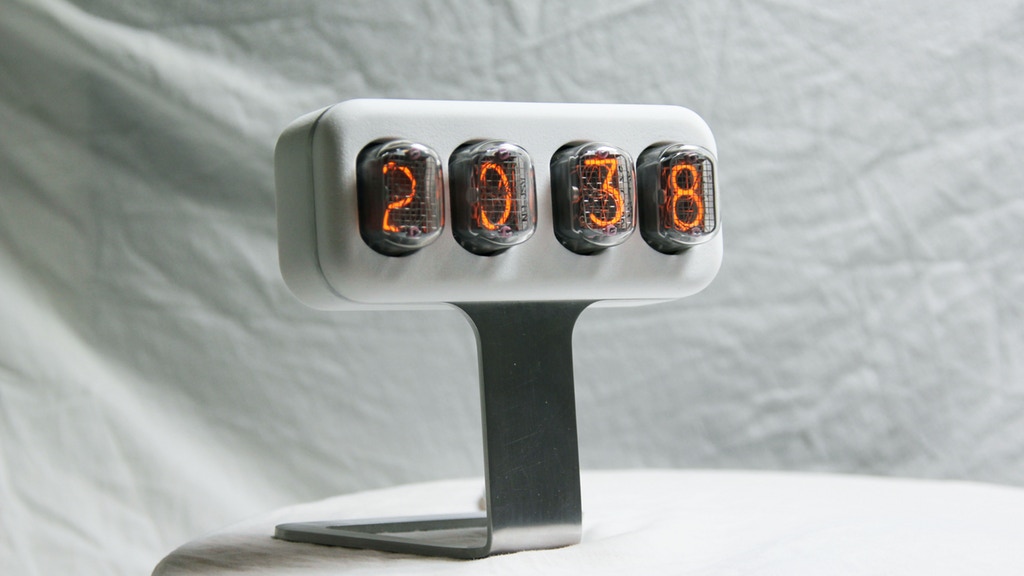 NIXLER: limited edition nixie tube clock
The NIXLER is being built as an open-source project and designed with the DIYer in mind. I've included a USB to UART chip directly on the board making the NIXLER easy to reprogram. This together with the onboard ESP32 microcontroller with wifi/bluetooth, enables full customization. Hook up the NIXLER to your computer, open up the ARDUINO IDE and start modifying the code in order to realize your own version.
Use it as a super cool up/down counter or display values pulled from the web etc. I can't wait to see what you might want to use it for. An example code will be released together with the NIXLER.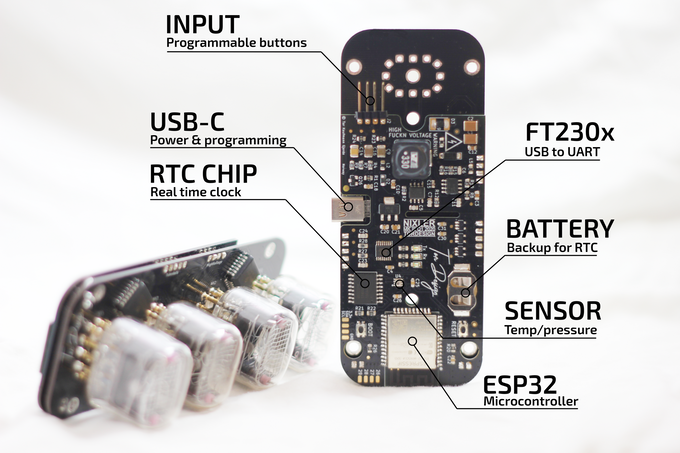 Features:
4x IN-12 Nixie tubes – cycles through hours, minutes and seconds
Two buttons interface – set time(12/24h)/date/year and

other functions

4x RGB backlight LEDs
USB-C connector
Powered from a typical 5v USB wall adapter
Max 6-watt power consumption
The project is live on kickstarter and has 26 days to go. Pledges start at $199