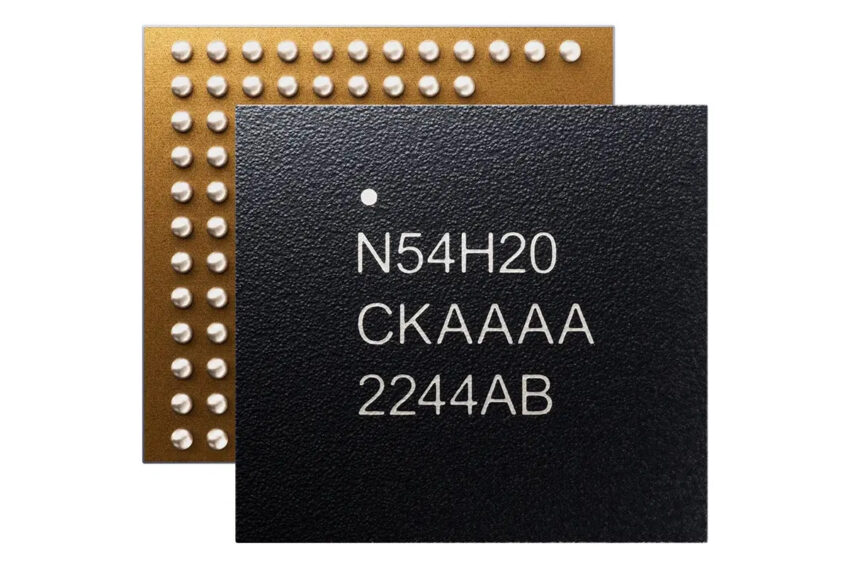 Nordic Semiconductor Announces nRF54H20, a 4th generation multiprotocol SoC
Nordic Semiconductor, a leader in low-power, high-performance wireless connectivity for the IoT, today introduces the first of its fourth generation of multiprotocol Systems-on-Chip (SoCs): the nRF54H20. This innovative new hardware architecture, fabricated on the GlobalFoundries 22FDX® leading process node, extends Nordic's pioneering approach in Bluetooth® Low Energy (Bluetooth LE) and follows the company's award-winning nRF51, nRF52, and nRF53 Series. The nRF54H20 is part of the nRF54H Series, the "H" branch of the wider nRF54 Series.
Video
The nRF54H20 is a revolutionary foundation for a new wave of IoT end-products, offering support for Bluetooth 5.4, LE Audio, Bluetooth mesh, Thread, Matter, and more. Its advanced features make complex end-products that were previously unfeasible now possible. Boasting multiple Arm® Cortex®-M33 processors and multiple RISC-V coprocessors, the nRF54H20 is optimized for a variety of workloads, with each processor clocked at up to 320 MHz. The nRF54H20 SoC features double the processing power (2x CoreMark) of the application processor in the nRF5340 SoC. This dedicated application processor is supported by integrated memory, comprising 2 MB of non-volatile memory and 1 MB of RAM. With its high level of integration, developers can replace multiple components—such as an application MCU, external memory, and wireless SoC—with just one highly compact device, allowing for smaller designs.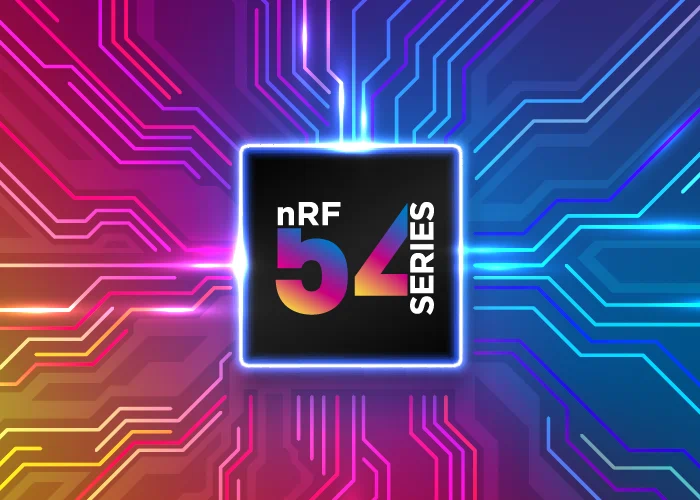 The nRF54H20 SoC is suitable for a variety of applications, including advanced wearables, smart home, medical, and LE Audio, as well as those demanding complex machine learning (ML) and sensor fusion at the edge. In addition to many other analog and digital interfaces integrated on the nRF54H20, the nRF54H20 features several new digital and analog interfaces, such as a high-performance external memory interface (400 MBps), high-speed USB (480 Mbps), two I3C peripherals, a CAN FD controller, and a 14-bit ADC.
The nRF54H20 SoC is the first in the world to offer -100 dBm RX sensitivity when receiving a 1 Mbps Bluetooth LE signal, thanks to its all-new, class-leading multiprotocol 2.4 GHz radio. With up to 10 dBm TX power, the nRF54H20 provides an impressive link budget for improved robustness and extended range. Additionally, Nordic's decades of ultra-low power wireless expertise have enabled the radio RX current to be as low as 2.0 mA (3V, DC/DC), making it ideal for applications that are mainly receivers, such as earbuds and wearables, as it allows for smaller batteries or extended battery life.
The nRF54H20 is set to be one of the most secure, low-power, multiprotocol SoCs on the market. It has been designed to meet the highest level of security, PSA Certified Level 3, as set out in the Platform Security Architecture (PSA) Certified IoT security standard. This SoC offers a range of security services such as Secure Boot, Secure Firmware Update, and Secure Storage, as well as cryptographic accelerators that are resistant to side-channel attacks and tamper sensors that can detect any attack in progress and take the necessary action.
If you are interested in sampling the nRF54H20 SoC, please contact your local Nordic sales representative. For more information, visit the announcement page, and the product page.
Join 97,426 other subscribers

Archives