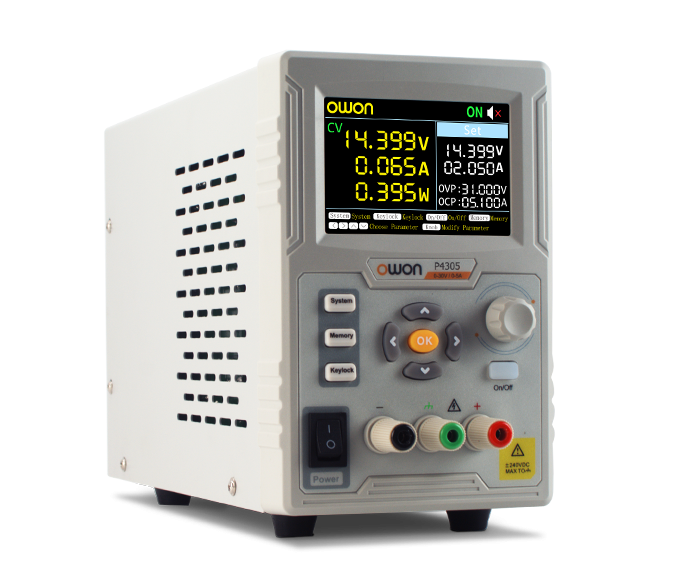 Owon P4603 1CH 0 – 60V / 0 – 3A 180W DC Power Supply
OWON P4603 Linear DC power supply newly launched with small body, lighter weight, easier to carry. Single channel, competitive unit price. With high resolution 1mV/1mA, 3.7 inch large TFT LCD display, 180W maximum output power. Low ripple and noise can meet the requirement for high accuracy testing. It can save up to 5 sets of parameters for easy recall. It can be used in mobile / laptop repair, PCB / Motor testing and battery charging. With Over voltage protection, Over current protection, over temperature protection and short circuit protection.
Features
Small body for easy carry
180W maximum output power
High resolution: 1mV / 1mA
Low ripple/noise
Over voltage/over current protection
Multi-directional cooling system with smart fan
3.7 inch TFT LCD display
Support RS232 digital communication
Support SCPI and Labview
The OWON P4603 power supply is available for sale on owontechnology.eu for ~150€ (excluding VAT).