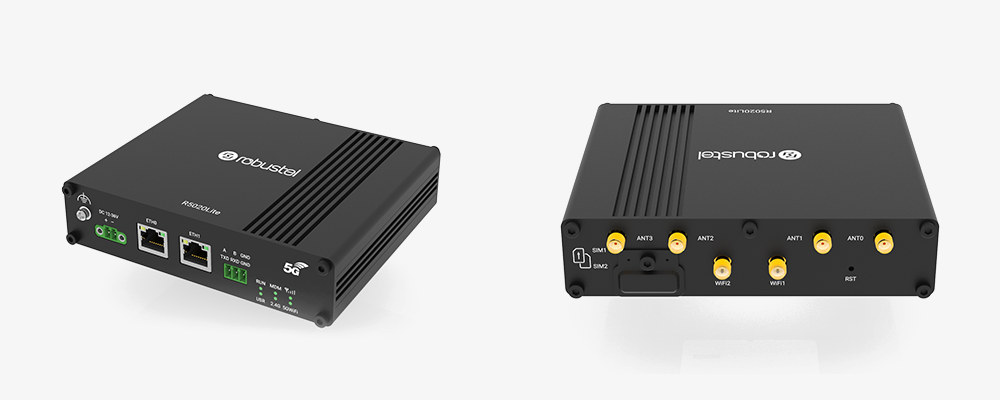 Presenting Industrial Robustel R5020 Lite 5G Routers
Industries are quickly putting in place a suite of IoT technologies to make their operations more productive and cost-effective. Sensors, robotics, and automated systems are all common in networks in many fields, from manufacturing to medicine. 5G wireless router technology makes it possible to quickly deploy high-speed Internet of Things (IoT) applications. It also lets businesses increase their network bandwidth while reducing costs and latency. The R5020 from Robustel is a 5G industrial wireless router that gives your business the next generation of cellular connectivity. The R5020 allows for quick reactions and stable communications even in challenging factory settings.
Robustel's new 5G-capable router is the R5020 Lite, which also works with 4G and 3G bands around the world. The R5020 Lite uses our tried-and-true high-performance CPU platform and RobustOS 5, which is an operating system built by Robustel and put through a lot of testing by third parties.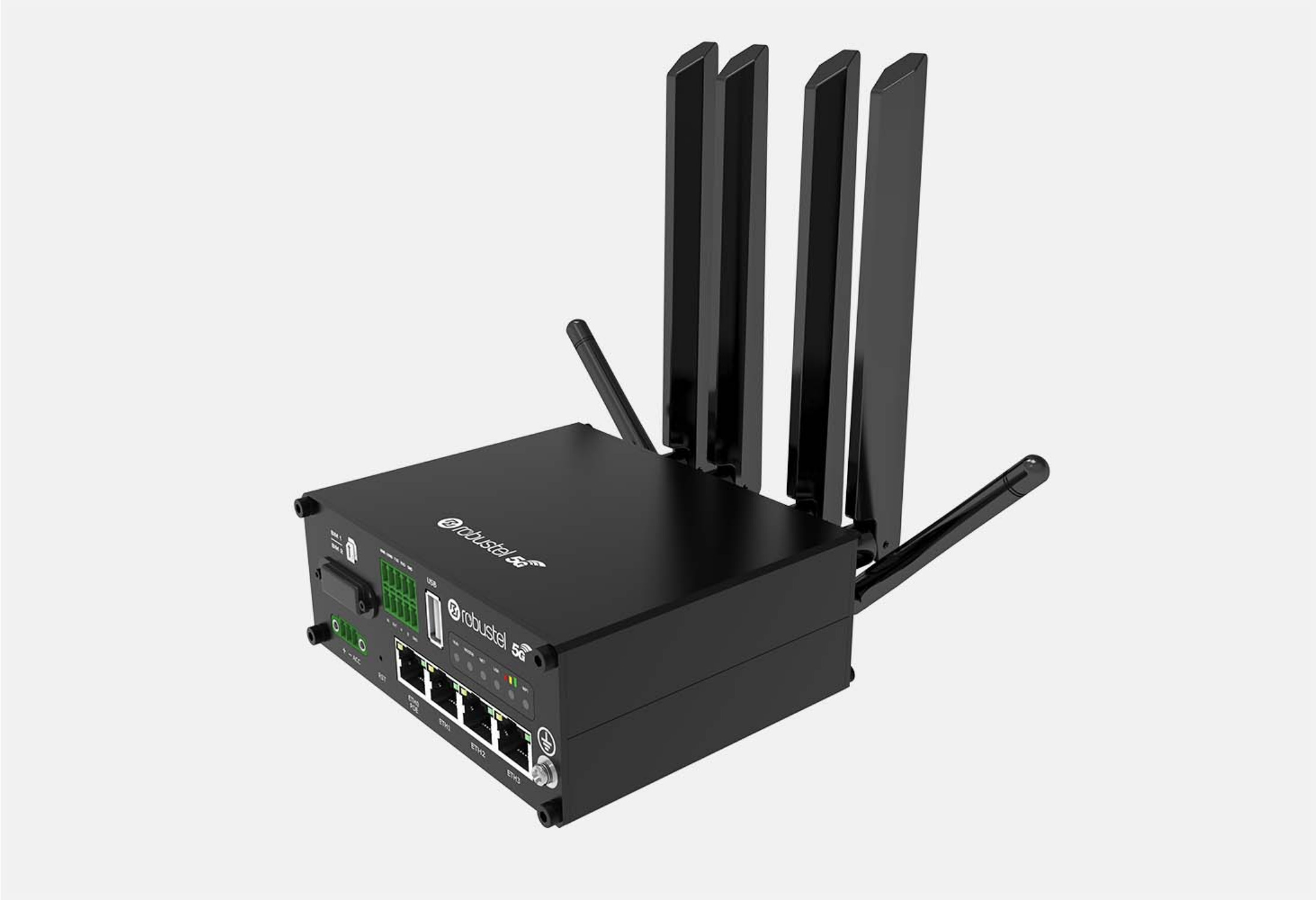 Applications
The R5020 Lite can be set up to use Ethernet or Wi-Fi as its main internet connection, and if that connection goes down, it can switch to 5G/4G. This can help shops and small offices stay up and running at a reasonable cost and give enough bandwidth for many users. Cellular network operators can now offer very affordable unlimited 5G plans. Cutting the wires and using a wireless internet connection can be better for many people from a technical or business point of view. Many appliances have built-in cellular options, but the R5020 Lite can offer a very cheap way to add a 5G backup route, and because it can be placed outside of the appliance, it is more likely to get a good 5G signal.

Specifications
An industrial 5G router, the Robustel R5020 Lite 4G LTE Cat 18 fallback supports a wide 12-36V DC power input, an RS232 or RS485 serial port, two Gigabit Ethernet ports, and WiFi 5 connectivity. Additionally, it has support for an extended temperature range. The company claims that the R5020 Lite is particularly well suited for "Enterprise / SD-WAN applications as a '5G managed modem'," and it can also be used as a backup for fixed line broadband, for primary broadband access, as well as for Industrial IoT (IIoT) applications such as industrial automation, autonomous robots, and Smart Transportation applications.
Cellular Interface has four antennas (ANT0, ANT1, ANT2, and ANT3) with SMA-K connectors and 2 Mini SIM cards (2FF).
There are 2 x Ethernet 10/100/1000 Mbps ports, 2 LAN by default, which can be configured as 1 WAN + 1 LAN, and there is 1 kV isolation protection.
The WiFi Interface supports both AP and Client modes, and it has a total of two antennas (WiFi1 and WiFi2), a connector that is an RP-SMA-K, and a standard that is 802.11b/g/n/ac 2*2 MIMO. The frequency bands are 2.412–2.472 GHz (the 2.4 GHz ISM band) and 5.15–5.825 GHz (the 5 GHz ISM band), and they support WPA, WPA2, WEP, and WPA3 security, as well as AES, TKIP, and WEP64 encryption. The maximum data transfer rate for 5G is up to 867 Mbps, while the maximum for 2.4G is up to 300 Mbps.
Serial Interface as 1 x RS232 or 1 x RS485 (Software configurable) port connected through 1 x 3-pin 3.5 mm female socket with protection from ESD ranging from 8 kV air discharge to 6 kV contact discharge.
In addition, it features a reset button, LED indicators for 1 x RUN, 1 x Modem, 1 x USR, 1 x RSSI, 1 x Wi-Fi 2.4G, 1 x Wi-Fi 5G, and a built-in Watchdog, and it is compatible with both 2.4G and 5G networks.
The software used is RobustOS.The "simple, secure, and lightweight operator interface" RobustOS operating system is based on Debian 11. The OS supports a variety of network protocols, VPN tunneling, firewall functions, and web, CLI, SMS, and serial port management, including Modbus RTU to TCP.
Robustel also offers an SDK for customization and support for an App Center with apps such as Data Guard, SNMP server/client, Captive Portal, and so on.  The router, or a fleet of routers, can be managed from the cloud with Robustel RCMS Cloud.
Power is supplied through a two-pin 3.5 mm connector that has a female socket with a lock. The input voltage ranges from 12 to 36 VDC, and the power consumption ranges from 370 mA at 12 V to 1.7 A at 12 V at its peak.
It has a weight of 475 grams and an aluminum housing with dimensions of 136 by 115 by 32 millimeters. Installations can be done on a DIN rail, on a desktop, or on a wall. It has an ingress protection rating of IP30.
The normal operating temperature range is between -20 and +55 degrees Celsius, and the extended range is between -25 and +70 degrees Celsius (Extended temperature)
The temperature range for storage is between -40 and +85 degrees Celsius. The range of relative humidity is from 5% to 95% RH.
RoHS2.0 Regulatory Approvals have been granted for it.
As expected, the Robustel R5020 5G Lite is a smaller, cheaper version of a larger industrial 5G router with numerous specifications, as listed above. On the website of the company, one can find out more about both routers. The R5020 5G Lite is the company's third 5G IoT router.
Join 97,426 other subscribers

Archives