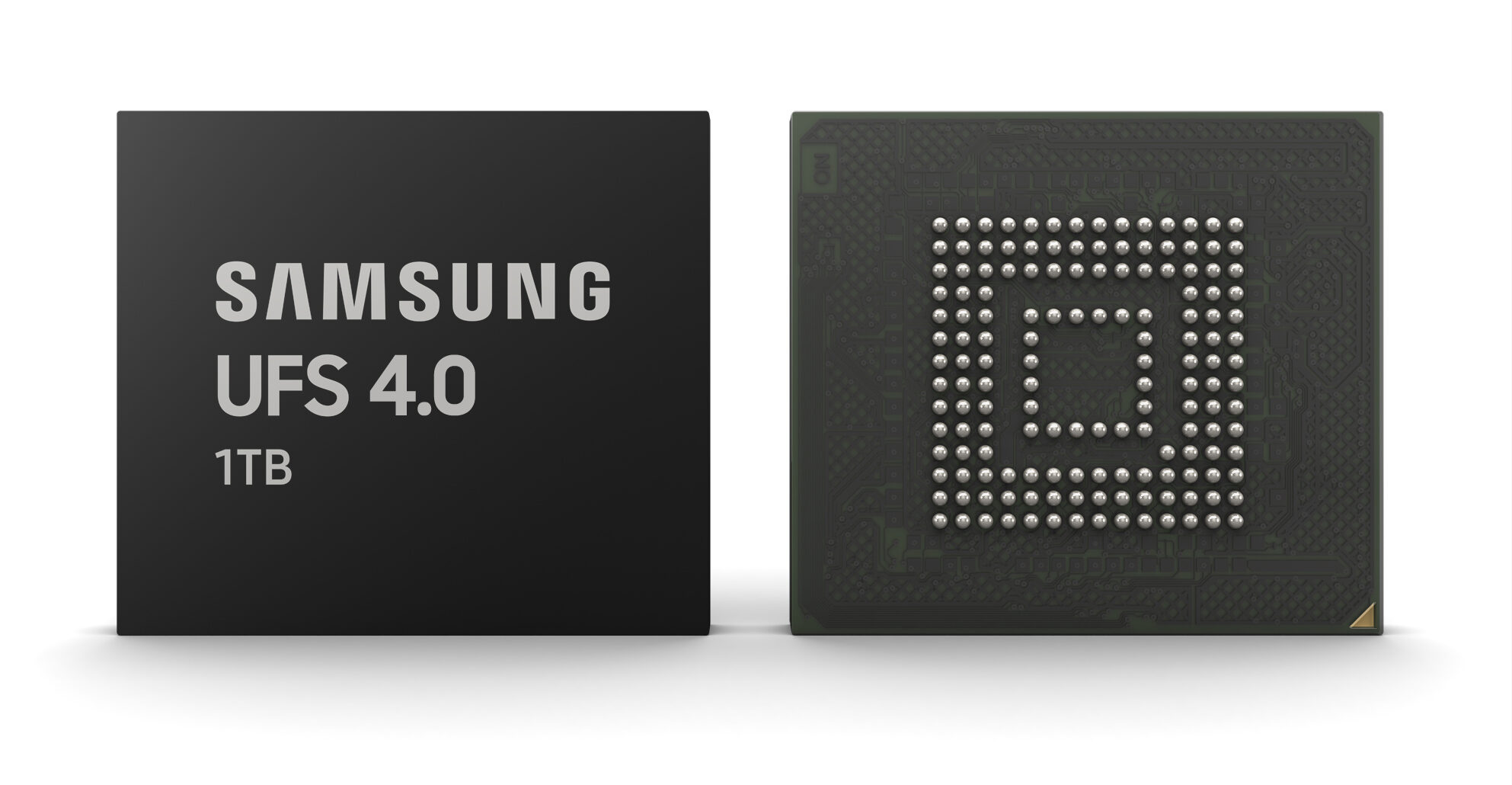 Samsung announces UFS 4.0 with 2x the performance in comparison to UFS 3.1
Samsung will be mass producing its UFS 4.0 in Q3  in a variety of capacities up to 1TB.
Samsung UFS 4.0 will provide speed of up to 23.2 Gbps per lane. That's double the previous leading UFS solution (UFS 3.1).
This will make UFS 4.0 suitable for 5G smartphones with features requiring large amounts of data processing such as high-resolution images and high-capacity mobile game-playing, as well as for automotive and AR/VR applications.
With Samsung's 7th-generation V-NAND and a proprietary controller, the newly developed Samsung UFS 4.0 will feature a sequential read speed of 4,200 megabytes per second (MB/s) and a sequential write speed of 2,800 MB/s, which will deliver approximately 2x and 1.6x faster speeds over the previous UFS 3.1 product, respectively.
sammobile.com writes:
UFS 4.0 storage will come in capacities of up to 1TB, which makes it the perfect fit for flagship Samsung Galaxy smartphones that come in multiple storage configurations. Again, it's likely we'll see UFS 4.0 being used in either Samsung's next foldables or the Galaxy S23 series; Samsung will also be working with other manufacturers to make UFS 4.0 available in automotive, augmented reality (AR), and virtual reality (VR) applications and other Android smartphones.
Power efficiency has been enhanced. The devices will deliver a sequential read speed of up to 6.0 MB/s per milliampere (mA), representing a 46-percent improvement over UFS 3.1.
The memories will include an advanced Replay Protected Memory Block (RPMB). This design is 1.8 times more efficient in storing important personal data that can only be read or written through authenticated access.
The chips will have a maximum size of 11mm x 13mm x 1mm.
Join 97,426 other subscribers

Archives