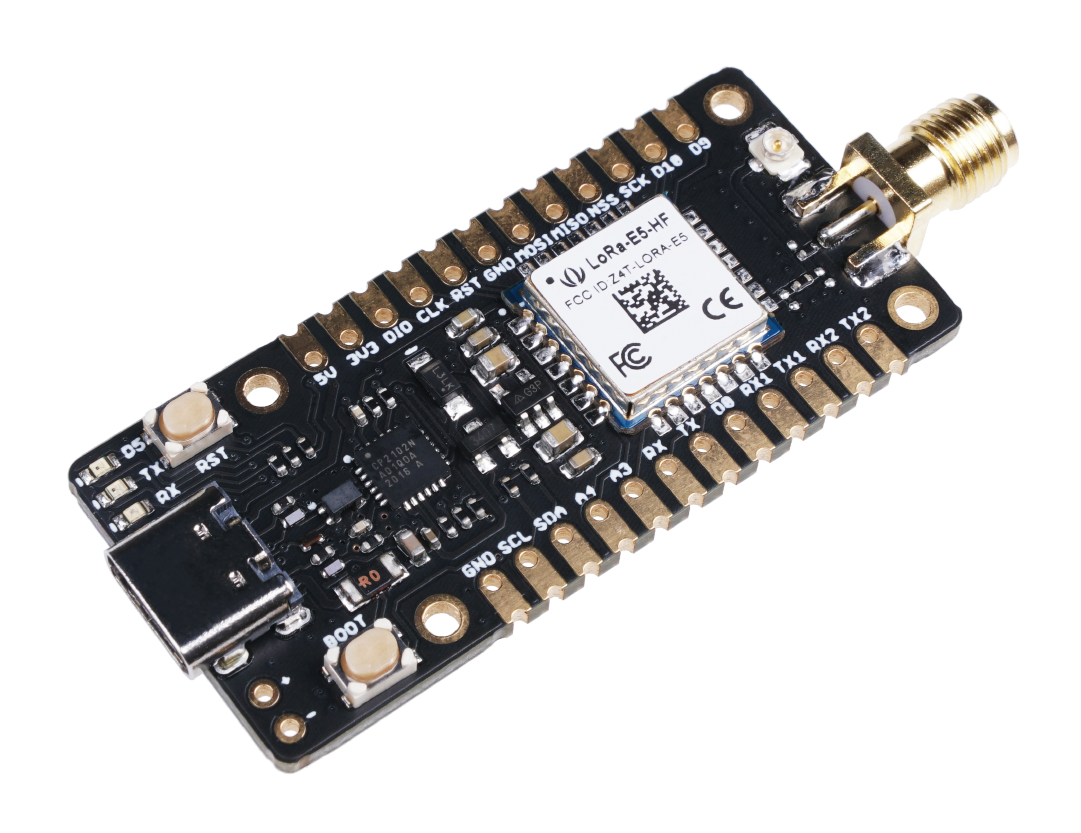 SeeedStudio's LoRa-E5 Mini Development Board For Long Range Transmission With LoRa Support
Lately, we have seen several development boards that support LoRa, a low-power wide-area network modulation technique. You may have seen the latest release Arduino Potenta Vision Shield – LoRa that was built on the multicore 32-bit ARM Cortex processor. With these new developments, SeeedStudio has come up with a new addition to their LoRa-supported development boards by introducing the LoRa-E5 mini development board and LoRa E5 development kit.
The compact-sized LoRa-E5 mini has the powerful SeedStudio's LoRa-E5 STM32WLE5JC Module that has everything you can imagine. The module is packed with ARM Cortex-M4 core and Semtech SX126X LoRa chip to support the LoRaWAN protocol. This spectacular STM32WL module LoRa-E5 STM32WLE5JC module is an ultra low power, extremely compact-sized design offering the high performance of TXOP equal to 22dBm at 868/915MHz.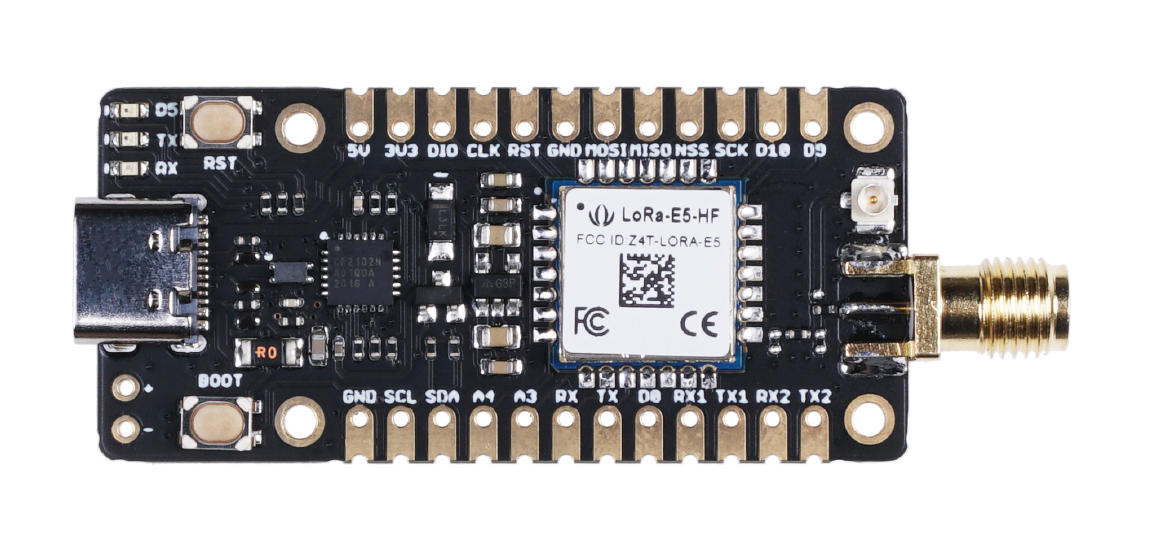 It becomes very important to note here that when LoRa-E5 mini dev board is compared to the newly launched Potenta Vision Shield- LoRa, the former is equipped with ARM Cortex-M4 that achieves lower power consumption because of the smaller number of instructions to realize a certain operation with respect to the ARM Cortex-M0+ (in Arduino's dev board).
With the existing support for the LoRaWAN protocol, the LoRa-E5 is capable of ultra-long-range transmission at low power consumption over a range of up to 10 km. The development board provides all the GPIOs that come with the LoRa-E5 STM32WLE5JC module that has UART, ADC, SPI, IIC, and many more. The manufacturer has designed it with a good set of interfaces required for the user. You can power the board with USB Type C or through the port of 3.7/5V on the hardware.
To add on more complex interfaces and explore the efficiency of the LoRa-E5 STM32WLE5JC module, the manufacturer has launched an upgraded version of LoRa-E5 to release the LoRa-E5 Development Kit. This includes more sets of GPIOs to add RS-485 and Grove interfaces allowing you to prototype at a faster rate.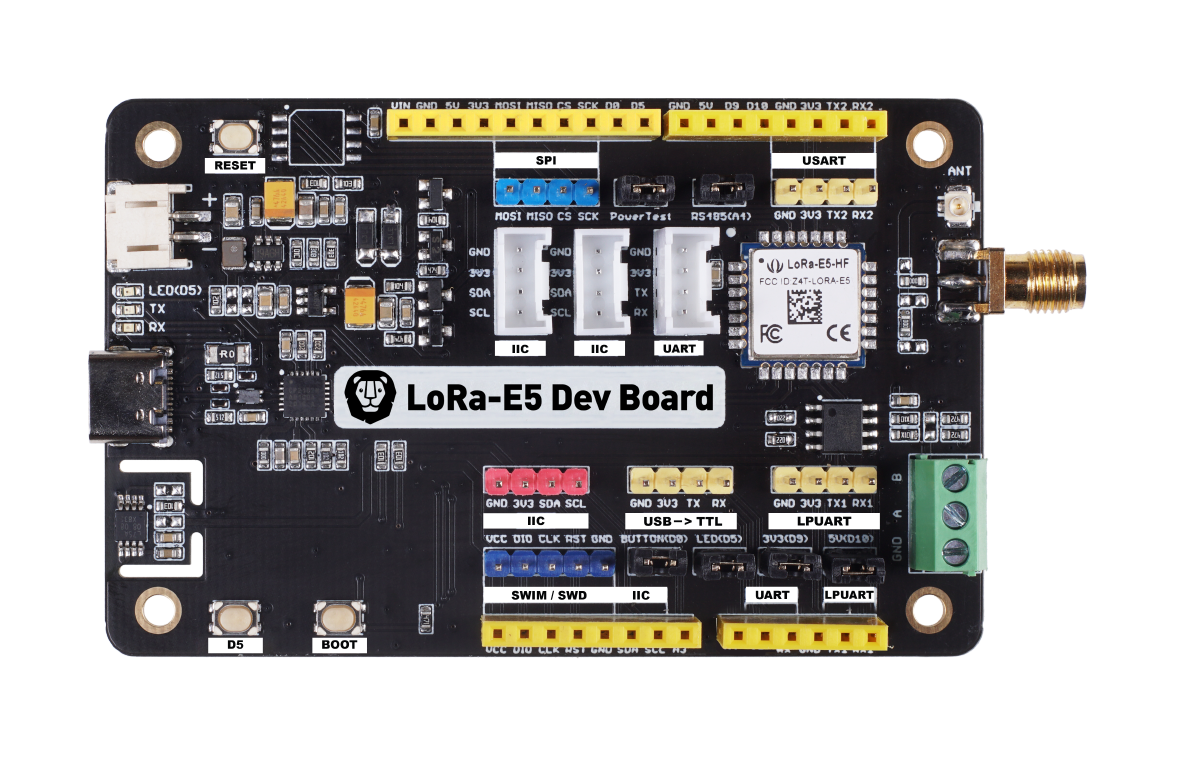 Either board has the same MCU that provides some basic features that are required to smoothen the user experience. With the availability of USB to UART function on the board, you can now connect the hardware to your PC with a USB type C cable. In addition to this usage of the UART function, you can interface the board to another mainboard via UART.
According to the designer, with all these features this can be one of the best choices available in the market for your IoT device development in smart agriculture, smart office, and smart industry. The Mini Development Board and development kit is currently sold at $19.90 and $24.90 on the official product page.
Join 97,426 other subscribers

Archives