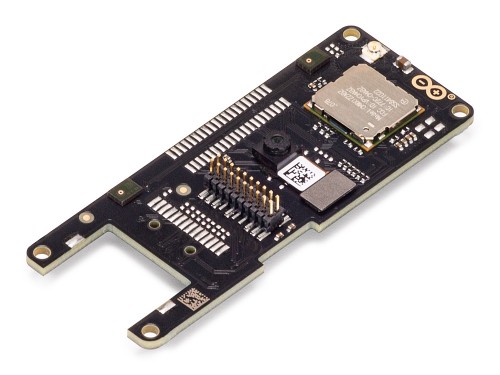 Arduino Portenta Vision Shield LoRa for Computer Vision Applications
We saw the launch of Arduino Porenta H7 last year, it features programming in high-level languages and AI and at the same time, it performs low-latency operations on its customizable hardware. However, the board supported an inbuilt module dedicated to professional and industrial applications, apart from its popularity amongst the hobbyists.
Arduino also launched a Vision Shield add-on for enabling edge computer vision on Arduino Porenta H7 in late 2020. The Vision Shield add-on was a significant enhancement, as it allowed the computer vision and "always-on voice capabilities" supporting the additional hardware needed for on-device computing.
Portenta Vision Shield LoRa is another variant in the edge AI vision board that features LoRa wireless connectivity. It comes with a Himax HM-01B0 low-power camera sensor and an all-directional pair of microphones. Additionally, it has a new LoRa radio module capable of enabling long-range communication links.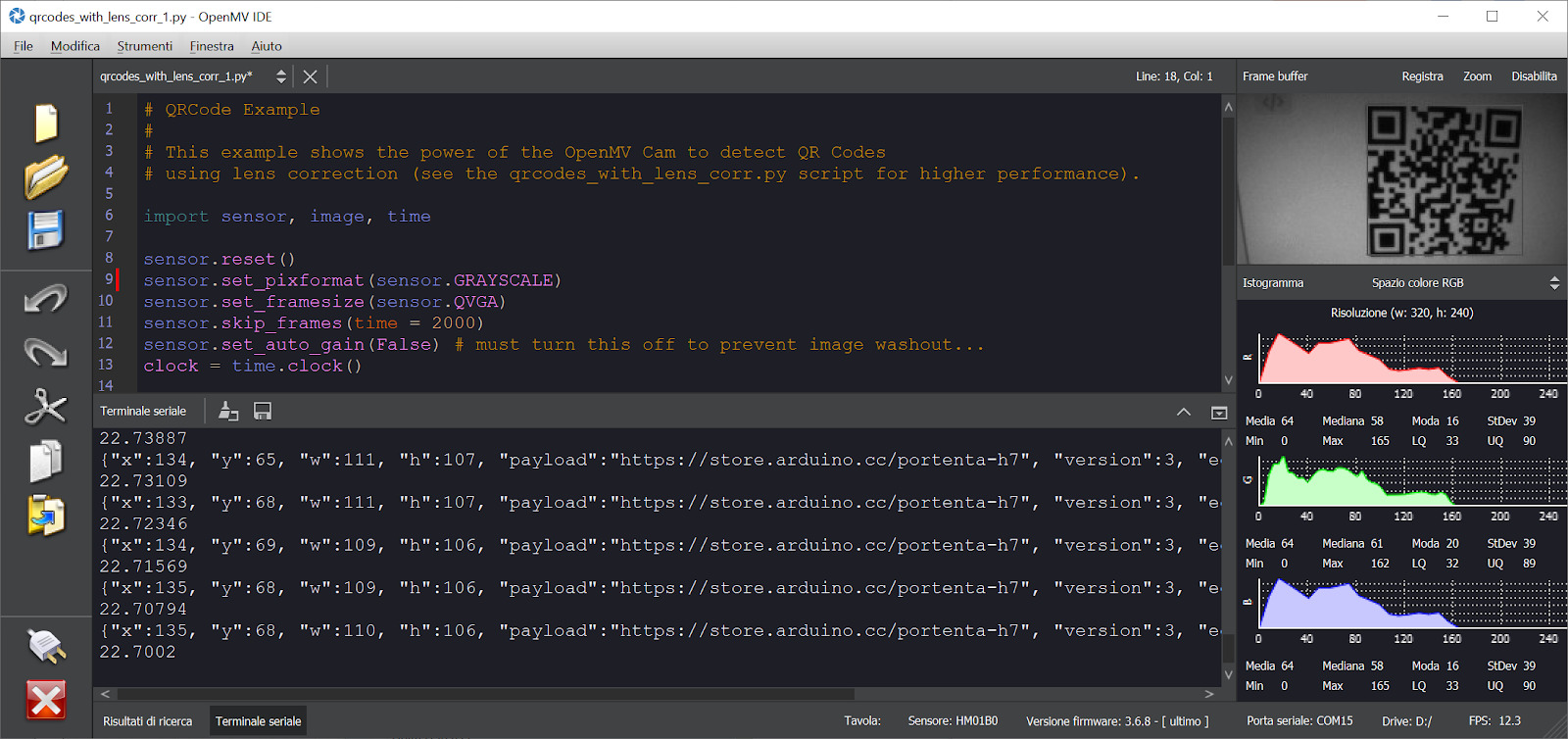 Arduino says
"Both the video and audio data can be stored on an SD card and transmitted through the LoRa module to the Arduino IoT Cloud or your own infrastructure. Also, Companies across the whole world are already building their commercial products based on this simple-yet-powerful approach to detect, filter, and classify images, QR codes, and others. "
Technical Specifications of Arduino Portenta Vision Shield LoRa
Himax HM-01B0 camera module for computer vision applications
Resolution of 320 x 320 active pixel resolution with support for QVGA
Image sensor features high sensitivity 3.6μ BrightSense pixel technology
2x MP34DT05 microphones capable of detecting acoustic waves
868/915MHz ABZ-093 LoRa Module with ARM Cortex-M0+ for connectivity
Length: 66 mm and Width: 25 mm
Weight 8 grams
Portenta Vision Shield LoRa features a camera sensor that works on the core to perform image recognition algorithms. The device uses the OpenMV framework for the Arduino editor. It supports a long-range 868/915MHz LoRa wireless connectivity for Portenta H7 for interfacing IoT with low power consumption. It also comes with a pair of on-board microphones for directional sound detection. This enables real-time sound capturing and analysis. Also, the JTAG connector functions low-level debugging of the device using an external programmer.
Talking more about the OpenMV framework, it provides a free license to the OpenMV IDE. The environment is simple to integrate computer vision functionalities using the MicroPython as a programming medium. One can download the OpenMV for Arduino Editor from the professional tutorials site and browse through the examples that the company has created on the platform itself.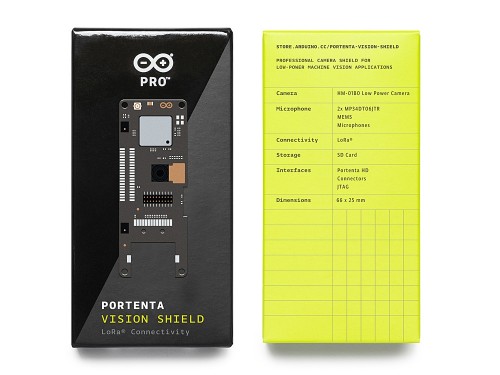 Hackster's post has brought to our attention that the LoRa connectivity allows the
"new Portenta Vision Shield to connect with The Things Network, a community-driven worldwide network of LoRaWAN gateways designed to offer ultra-low-cost high-performance connectivity for a range of IoT applications."
The Arduino Portenta Vision Shield LoRa is available at a price of $63 from the Arduino Store. For more information visit the official product page. Images and technical specifications have also been taken from the product page.
Join 97,426 other subscribers

Archives