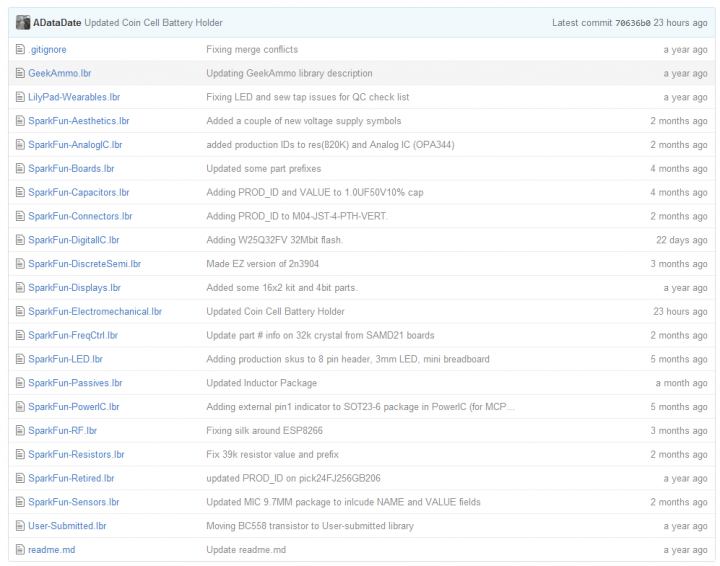 SparkFun Electronics Eagle Libraries
Sparkfun has their own Eagle libraries available on github.com. This is a great resource for new board designs. They also have a guide on how to install the libraries and how to create custom footprints.
This is the complete SparkFun Electronics default foot prints for Eagle 6.0+. We switched to Eagle back in 2006 and have been extremely impressed with its ease of use and flexibility. As with any new software, it's like learning a new language and takes time. Do it. Eagle is great.
SparkFun Electronics Eagle Libraries – [Link]
Subscribe to Blog via Email
Join 97,902 other subscribers
Archives