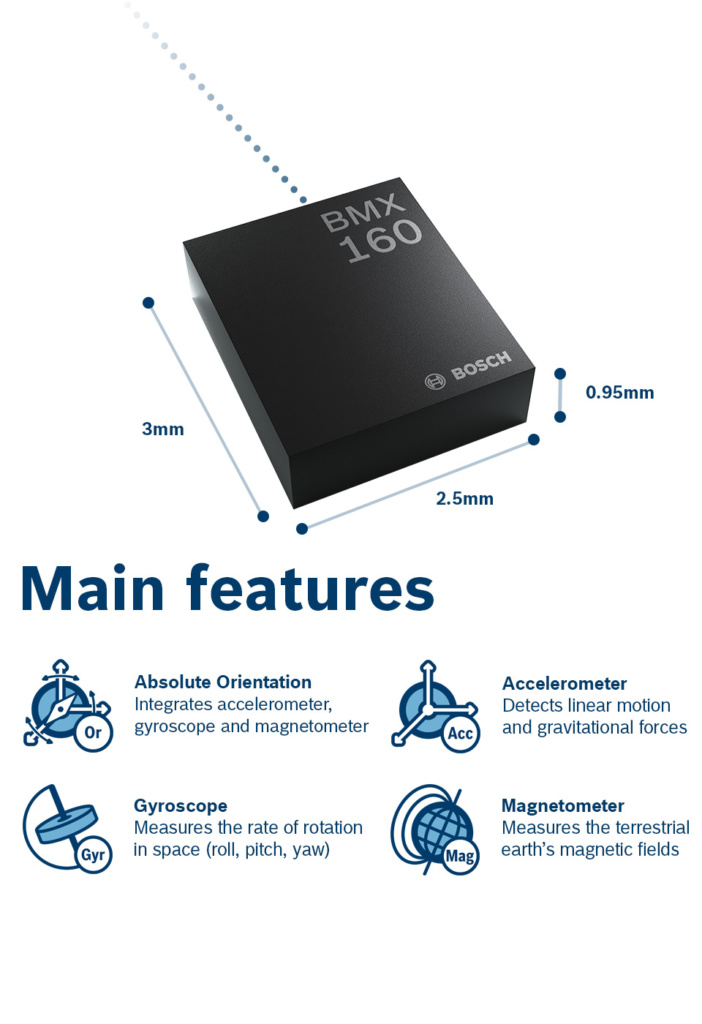 Tiny motion sensor fits wearable devices
by Susan Nordyk @ edn.com:
Bosch Sensortec's BMX160 is a 9-axis motion sensor touted as the smallest in the industry for wearable and augmented/virtual-reality devices. The miniature device is housed in a 2.5×3.0×0.95-mm, 14-pin LGA package, small enough for smartphones, smart watches, fitness trackers, and even smart eyewear and jewelry.

Combining an accelerometer, gyroscope, and geomagnetic sensor, the BMX160 meets the increasingly more stringent low-power requirements required by wearable devices. The BMX160 reduces power consumption to below 1.5 mA and effectively replaces the mainstream two-component design, which employs a 6-axis inertial measurement unit and a 3-axis geomagnetic sensor.
Tiny motion sensor fits wearable devices – [Link]
Join 97,426 other subscribers

Archives