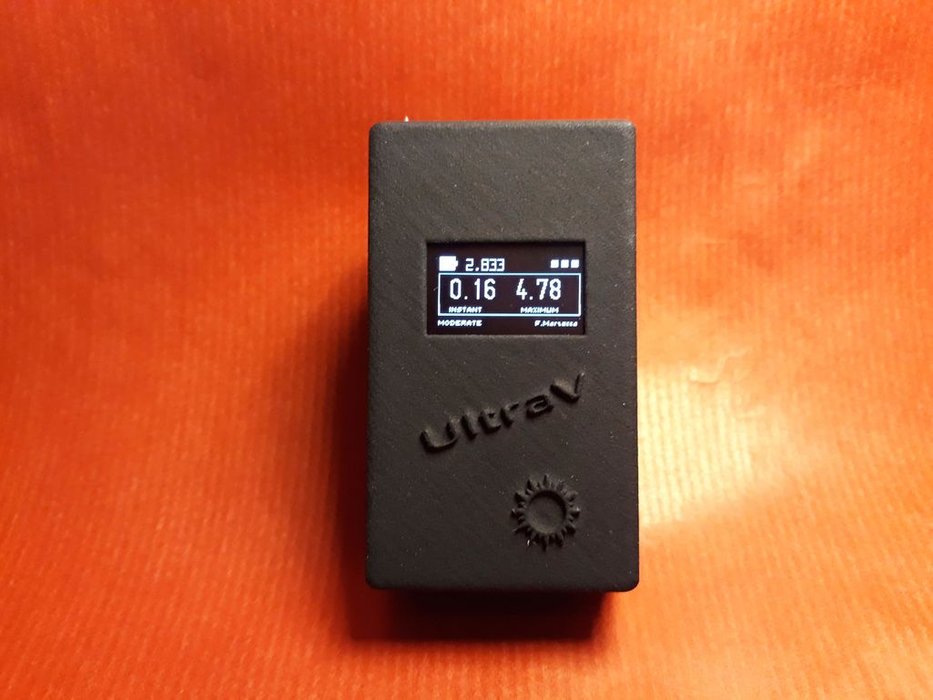 UltraV: a Portable UV-index Meter
fmarzocca @ instructables.com build a portable UV index meter with Arduino. He writes:
Being unable to expose myself to the sun due to a dermatological problem, I used the time I would have spent on the beach to build an ultraviolet rays meter. UltraV.

It is built on an Arduino Nano rev3, with an UV sensor, a DC/DC converter to raise the 3v battery voltage, and a small OLED display. My main target was to keep it portable, so that I could easily know the UV-index in any moment and in any place.

The ML8511 (Lapis Semiconductors) is an UV sensor, which is suitable for acquiring UV intensity indoors or outdoors. The ML8511 is equipped with an internal amplifier, which converts photo-current to voltage depending on the UV intensity. This unique feature offers an easy interface to external circuits such as ADC. In the power down mode, typical standby current is 0.1µA, thus enabling a longer battery life.
UltraV: a Portable UV-index Meter – [Link]
Subscribe to Blog via Email
Join 97,462 other subscribers
Archives