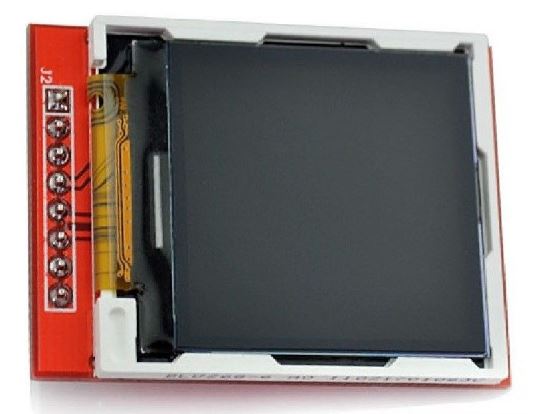 Using the 1.44″ Color TFT display (ILI9163C) with Arduino
Hi guys, over the past few tutorials, we have been discussing TFT displays, how to connect and use them in Arduino projects, especially the 1.8″ Colored TFT display. In a similar way, we will look at how to use the 1.44″ TFT Display (ILI9163C) with the Arduino.
The ILI9163C based 1.44″ colored TFT Display, is a SPI protocol based display with a resolution of 128 x 128 pixels. It's capable of displaying up to 262,000 different colors. The module can be said to be a sibling to the 1.8″ TFT display, except for the fact that it is much faster and has a better, overall cost to performance ratio when compared with the 1.8″ TFT display. Some of the features of the display are listed below;
Size: 1.44 inch
Interface: SPI
Resolution: 128*128 pixel
Visual area: 1:1 square
TFT color screen, the effect is far better than other small CSTN screen
Drive IC: ILI9163
Fully compatible and alternative 5110 interface
Onboard LDO, support 5V/3.3V input voltage, the LED backlight, 3.3V input
For this tutorial, we will focus on demonstrating how to use this display with Arduino to display texts, shapes and Images.
Using the 1.44″ Color TFT display (ILI9163C) with Arduino – [Link]
Subscribe to Blog via Email
Join 97,591 other subscribers
Archives